Op-Ed
Here Is a Welcome Shift by China Towards Military Transparency
Publication of China's third Defense White Paper, an official explanation of military policy, is a significant step toward greater openness of the Chinese armed forces.
China's neighbors and Western countries have repeatedly urged Beijing to give a detailed accounting of its military establishment to meet international standards and concerns about its strategic intentions. The recent defense paper still lacks transparency in some key areas, notably the military's weapons list, force deployments and defense purchases. But otherwise it comes close to international standards, on a par with similar publications by Japan, South Korea, Taiwan, Singapore and Australia.
The document details many aspects of military programs and organization. Most of the information is already known to foreign specialists, but this is the first time it has been put in one official document and published in English.
Now a fairly full description has been offered of China's military doctrine, organization, laws and regulations, education, training, recruitment and defense industry structure. Foreign military exchanges, arms control policies and thinking about regional security organizations are also detailed.
On the much disputed issue of military spending, the paper predictably sticks to the official figure of $14.9 billion in 2000. But for the first time it breaks down the composition of spending into three main categories and several subcategories of each. These show that the armed forces spend about 30 percent on personnel and associated costs, slightly more on operations and maintenance, and slightly less on developing or buying weapons and equipment.
The figures do not include funding to pay for weapons from abroad. And it is known that a considerable amount of funding for indigenous weapons research, earned from the military's commercial activities, is passed through other state budgets in China and does not appear in the official defense budget.
All told, China's total military spending is probably about 15 percent higher than the official figure. But this is still considerably less than comparable spending by Japan or Western nations.
The overall picture shows a military that is undergoing sweeping change. Much more attention is being paid to streamlining and efficiency, rather than buying or developing new weapons. Overall, the armed forces' equipment appears to remain 15 years or more behind U.S. levels.
The defense paper offers a bleak and troubling assessment of the international and regional security environment. Predictably, there are tough words for Taiwan, Japan and America. Taipei is warned that if it procrastinates indefinitely in endorsing the one-China principle it may justify use of force by Beijing.
The paper denounces U.S. "hegemonism and power politics" and plans to develop national and regional missile defense systems. It is clear from talks with Chinese military officials that China's armed forces are preoccupied with America's global might.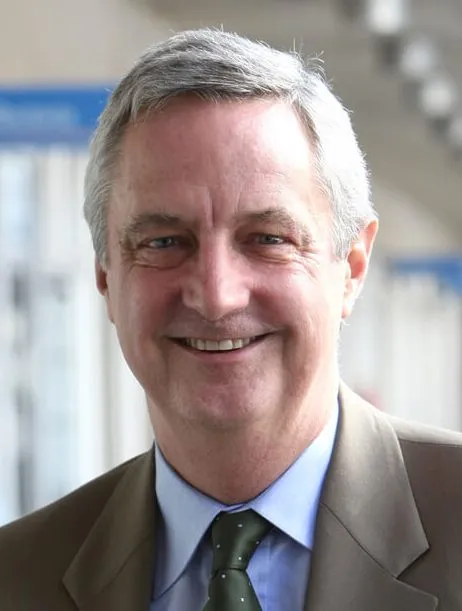 Professor of Political Science and International Affairs
Director, China Policy Program -
Elliott School of International Affairs, The George Washington University
While such assessments may portend future trouble with the United States, the new defense paper is a positive step forward and shows China's growing adherence to international norms. The document should mute critics of Chinese military secrecy.