Op-Ed
Cleveland Region Has Built the Foundation For Increased Exports and New Jobs
Should increasing exports be part of the solution to Greater Cleveland's — and the nation's — economic doldrums? Can export growth make this recovery job-filled rather than jobless?
That's a counterintuitive proposition, but one that is gaining traction in Northeast Ohio. Cleveland, Youngstown and other metros often see themselves on the losing end of globalization, as manufacturing has moved abroad and trade barriers and currency manipulations impede the entry of U.S.-made goods into foreign markets.
But exports bring tremendous benefits to workers, companies and the nation as a whole. Exporting companies tend to be more innovative. They pay higher wages across all skill levels. And they are a response to a new global reality: 95 percent of the world's customers live outside the United States.
Any successful export strategy, including the one that the Obama administration is developing, must start with where U.S. exports come from. Our major metropolitan areas are the nation's export hubs. In 2008, they produced about 64 percent of U.S. exports, including more than 62 percent of manufactured goods and 75 percent of services.
Northeast Ohio's major metros are leaders in exports, oriented toward global consumers in a way that most American regions are not. Exports contribute more than 12 percent of the gross metropolitan product in Akron, 13 percent in Cleveland, and a jaw-dropping 18 percent in Youngstown, compared to a national metro average of 10.9 percent.
Exports are also a source of much-needed jobs in these metros. As of 2008 (the most recent year for which we have data) there were 110,000 export jobs in the Cleveland metro and about 30,000 each in greater Akron and Youngstown. Every $1 billion in exports from the average metropolitan area in 2008 supported 5,800 jobs.
To leverage the powerful export activity already occurring in Cleveland and elsewhere, the Obama administration should connect its macroeconomic vision for export growth with the metro reality where the doubling will mostly occur.
For example, the president's export advisory council should include state and local leaders, and revamp export guidance and support to meet the needs of small firms, which find it hard to enter new markets.
But Northeast Ohio metros have their own work to do. The rate of export growth between 2003 and 2008 in Cleveland and Akron is lackluster when compared to the large metro average. U.S. companies dominate the global market in service exports, and the nation actually has a generous service trade surplus, but service exports' share of overall output in Northeast Ohio metros is smaller than the large metro average, and growth in service exports is slower.
Most troubling, Cleveland and its neighbors are underperforming when it comes to innovation, which is a critical ingredient for future international success. Metros that are manufacturing-oriented or export-intensive (or both) tend to create patents at a rate of just over five patents per 1,000 workers. But Cleveland, Akron and Youngstown fall short, with 2.8, 4.5, and 1 patent per 1,000 workers, respectively.
Northeast Ohio must accelerate its efforts to increase the region's innovation and export capacity, through regional organizations such as NorTech and JumpStart. Just as the president set an export goal for the nation, Northeast Ohio should embrace the opportunity to set its own aggressive export goals. Business groups, the Fund for Our Economic Future, universities and regional economic development organizations have made a start but need to devote more resources and collaborate to achieve those goals.
The region can make this happen. Organizations like the Manufacturing and Advocacy and Growth Network (MAGNET) and its partners, with support from the Fund and chambers, are working directly with companies to increase manufacturing innovation in Northeast Ohio, with increasing exports one of their major emphases.
For too long, the debate over export policy has been the exclusive domain of macro policymakers in Washington and a narrow clique of trade constituencies. It is time to include a larger portion of the business sector and, just as importantly, the places like Northeast Ohio, where exporting companies can thrive.
Former Brookings Expert
Director, Center for Urban Innovation
, The Aspen Institute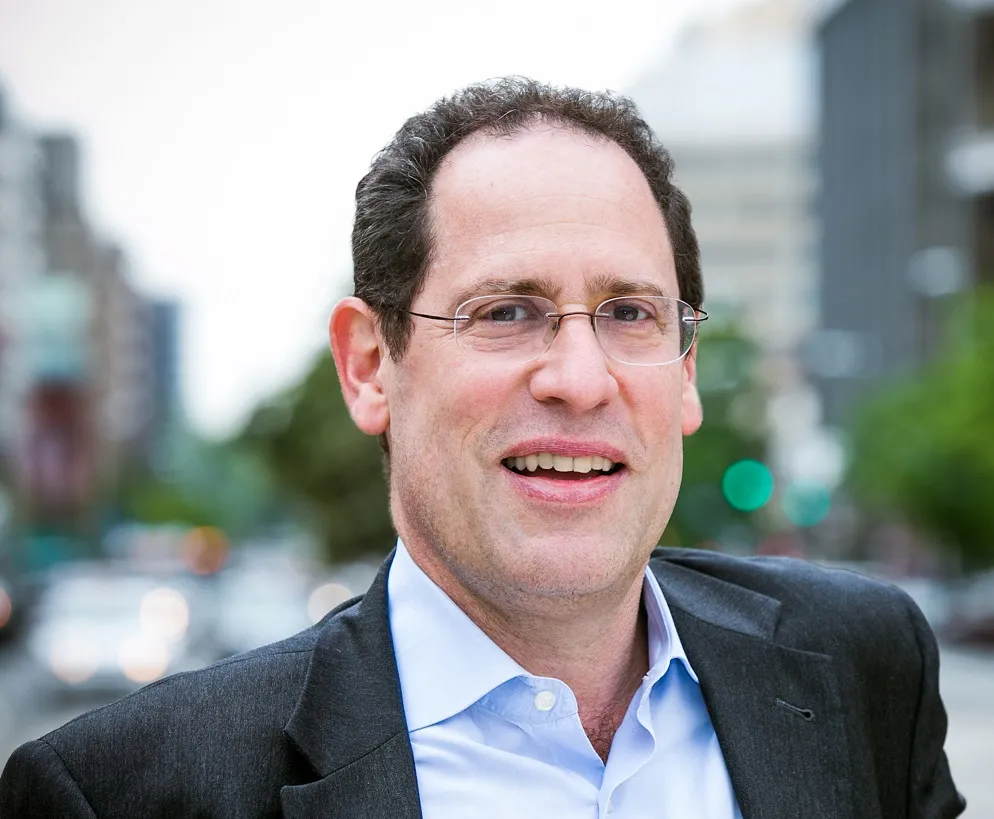 Former Centennial Scholar