After several years of drift and decline, relations between China and the United States ended 2014 in a modestly improved condition. The presidential summit in Beijing in November not only produced several important and tangible accomplishments, but more importantly it stabilized the relationship, and created a more positive atmosphere. The recently concluded Joint Commission on Commerce and Trade further enhanced the bilateral relationship.
The central task going into a new year, therefore, is to build on this new momentum in order to strengthen the foundation of the relationship, build strategic trust, and work in tandem (or in parallel) on global issues of mutual concern.
While we hope that the new stabilization and momentum coming out of the summit between President Barack Obama and President Xi Jinping is not temporary, as was the case following the 2011 summit between Obama and former Chinese president Hu Jintao, it will require hard work and consistent efforts on both sides to capitalize on the new gains made in Beijing in November.
Perhaps the most immediate opportunity – and one that would give an enormous boost to the relationship – would be an early conclusion to the negotiations on the Bilateral Investment Treaty. Early in the New Year the two governments are due to exchange draft "negative lists" of sectors which would be off-limits to investment from the other country. The fact that there will be such sectors is inevitable – the operative questions are which ones and can they be harmonized?
This is likely to produce some of the toughest negotiations in the US-China relationship since China's World Trade Organization entry negotiations nearly two decades ago. But they need not be as protracted as the WTO negotiations and can hopefully be brought to fruition quickly and efficiently. Both nations stand to benefit a great deal from further opening to bilateral investment.
Also on the agenda in the year ahead will be the Trans-Pacific Partnership Agreement. Of course, China is not a party to those negotiations – but if they are concluded successfully and TPP comes into being China will have significant incentives to conform and comply with the standards set, even as it pursues its own vision of a Free Trade Area of the Asia-Pacific, an initiative Xi gained a consensus on at the Asia-Pacific Economic Cooperation meetings.
Joining the TPP would have the same positive systemic effects on the Chinese economy that joining the WTO did 14 years ago, as it would jar many of the entrenched institutional interests (particularly in the financial and State industrial sectors, but also in energy, transport, and telecommunications). In all of these sectors, China's economy is essentially closed and protected – joining the TPP and phasing in the high (and open) standards that the TPP is expected to establish would be an enormous jolt to these sectors, but that is just what they need if China is to realize its own Third Plenum economic goals.
Continuing the deepening of military exchanges is also high on the agenda. The last two years witnessed the broadest and deepest set of "mil-mil" exchanges in 25 years, and this new momentum needs to be built upon. This will require, on the US side, revision or retraction of the 2000 Defense Authorization Act – which places a range of restrictions on what the Pentagon can and cannot do in its exchanges with the People's Liberation Army. The US and Chinese militaries are at the heart of strategic interactions between the two nations, and all efforts must thus be made to deepen the interactions and communications between the two military establishments.
A third set of issues high on the agenda will be to forge practical cooperation on a number of so-called global governance issues – including counterterrorism, anti-piracy, climate change, maritime security, economic stability, energy security, food security, and setting global rules for cyberactivity. Whether Washington and Beijing work in tandem to address these issues, or work on separate but parallel tracks, such cooperation is critical to addressing these international challenges.
As President Obama enters his last two years in office, facing a Republican majority in both houses of Congress, he will likely be perceived increasingly as a "lame duck". This may be a fact, but it would be a mistake to not work with his administration in building on the momentum established in Beijing in November 2014 and to expand the "zone of cooperation" in China-US relations (bilaterally, regionally and globally).
US President Obama's successor will be far better served inheriting a relationship that is stable and as cooperative as possible.
This piece was originally published by
China Daily USA
.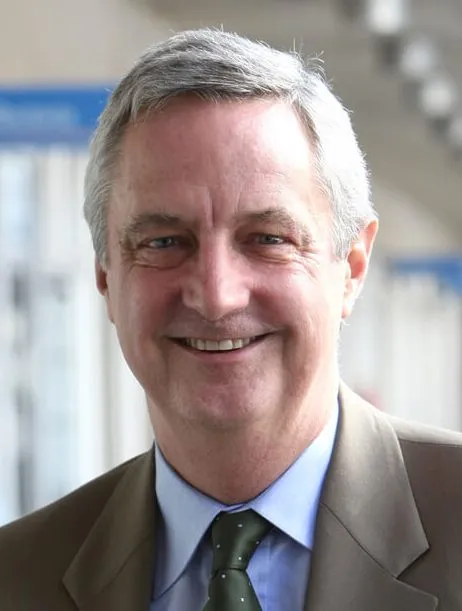 Professor of Political Science and International Affairs
Director, China Policy Program -
Elliott School of International Affairs, The George Washington University