Op-Ed
Calling the Commonwealth: Revitalizing Pittsburgh
State governments must get more involved and provide more support to revitalize cities like Pittsburgh.
Places Rated Almanac's recent designation of Pittsburgh as "America's Most Livable City" spurred a small flurry among area journalists and bloggers— with some touting the rating as confirmation of the qualities locals know and love, and others deriding it as little more than a nice bit of puff that discounts the city's systemic problems.
Both views are right, of course.
This past week The Brookings Institution released "Restoring Prosperity: The State Role in Revitalizing America's Older Industrial Cities." The study looked at 302 U.S. cities on eight indicators of economic health and residential well-being, and found that Pittsburgh is among 65 cities still underperforming compared to their peers nationwide.
Most of these cities, and their regions, are still struggling to make a successful transition from an economy based on routine manufacturing to one based on more knowledge-oriented activities. But the report is emphatic that the moment is ripe for the revival of these urban economies—if state and local leaders focus not only on leveraging cities' "livability" but also on the economic assets that can fuel their long-term competitiveness.
To be sure, Pittsburgh has a wide range of attributes and resources—affordable, walkable neighborhoods, reasonable commute times, historic buildings, a slew of recreational amenities—that make it a good place in which to buy a home and raise a family. But these assets haven't been enough to keep and attract residents and jobs. At least not yet.
Luckily, demographic and economic trends are giving Pittsburgh and other distressed cities the best chance for a comeback in decades.
Major demographic shifts—including a rise in the number of immigrants, an aging population and shrinking household sizes—are having a profound influence on how and where people choose to live, to the benefit of many cities. Urban areas from Chicago to Chattanooga are becoming more attractive to empty nester baby-boomers, young professionals and others seeking a city lifestyle. These urbanites are sparking a resurgence in downtowns and inner-city neighborhoods and offering hope to those places—like Pittsburgh—that are starting to catch the wave.
At the same time, globalization, technological advances and other economic trends are causing a renewed appreciation for the density and diversity that sets urban areas apart from the suburban fringe. The role and function of higher education and medical facilities in economic development, meanwhile, is growing—a potential boon to the Pittsburgh area, which boasts nearly two dozen four-year and two-year colleges and universities, as well as nearly 20 hospitals and medical facilities.
But to capitalize on these trends, older industrial cities need a new strategy—one that moves beyond policies and programs aimed at managing fiscal distress and urban decline and instead includes integrated policies and practices aimed at improving city-wide market performance. Local leaders need to articulate their own vision of success and a strategy by which to achieve it. But they can't go it alone: To truly catalyze city revitalization, state governments need to engage on multiple fronts.
In the past several years, the commonwealth of Pennsylvania has begun to make reinvestment in the state's cities and towns a priority. But more needs to be done. Pittsburgh and other Pennsylvania cities must continue to lean on state leaders to enact a true reform agenda for urban areas and to insist on more support in their efforts to develop innovative, competitive economies that are attractive to new firms and workers.
In Pittsburgh, the priorities should be pretty clear. Harrisburg needs to work with local governments and civic and business leaders to build on Pittsburgh's existing economic strengths—by investing in Downtown and fueling innovative economic growth, particularly through the region's remarkable concentration of academic institutions and cutting-edge research centers.
Two Heinz Endowments initiatives—Downtown Now and the Innovation Economy Program—focus on a range of strategies aimed at spurring development in Pittsburgh's urban core, as well as advancing the region's capacity to commercialize new technologies and to create and attract high-quality jobs. The state can build on such programs by making transformative investments in Downtown infrastructure; by creating incentives for home buyers, businesses and developers to locate in, preserve and redevelop historic buildings, and by making regional cluster development the major tenet of its economic-development policies.
Second, the commonwealth needs to help the city and metropolis realize the potential of a state-of-the-art mass transit system. Transit has become a competitive necessity for American metro areas, a generator of smart development and a vehicle to achieve important environmental and social objectives. The state should secure a dedicated source of public revenue for the Port Authority and other transit agencies, end the transit systems' annual budget crises and allow Pittsburgh to plan for regional transit extensions rather than service reductions and fare hikes. The state also should expand incentives for redeveloping and revitalizing communities around existing transit facilities.
Finally, Pittsburgh—and all cities, boroughs and townships in the commonwealth—need more latitude and support to collaborate across the arcane labyrinth of municipal boundaries that, aside from being absurdly inefficient, also undercut the competitiveness of the entire state. With hundreds of counties, cities, boroughs and townships competing for businesses and jobs, they all engage in a race to the bottom that no one can possibly win—a fact well-recognized by groups like the Allegheny Conference on Community Development, which has made the structural and functional consolidation of Pittsburgh and Allegheny County one of its focal issues.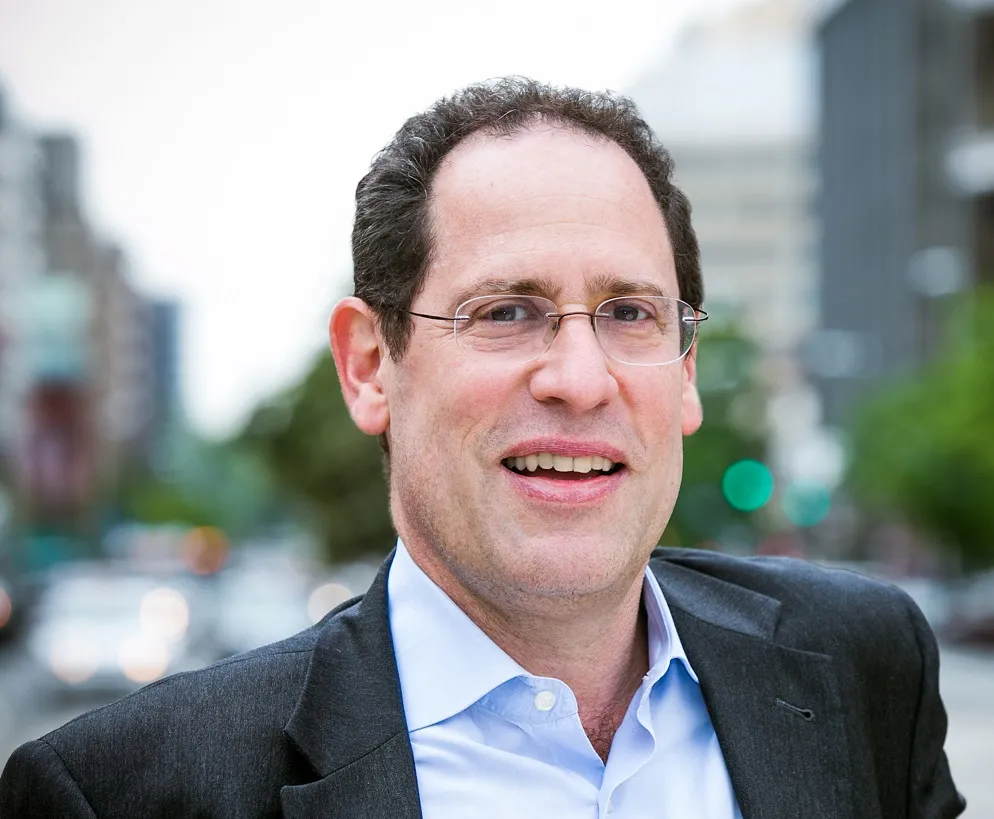 Former Centennial Scholar
The Rendell administration's revival of the once defunct State Planning Board is a first step toward substantial governance reform in the state. Local leaders now need to urge the General Assembly to enact the legal changes necessary to facilitate the consolidation of the city and county governments and to provide incentives for voluntary collaboration among other local governments. These changes are needed to ward off fiscal distress, save money, better manage development and build the regional economy.
For the first time in several decades, there is reason to be truly optimistic about Pittsburgh's future. Advancing beyond hope, however, requires a vision of the possible—and the will of the commonwealth to help the city achieve it.