Op-Ed
Amid the Arab Spring, Obama's Dilemma Over Saudi Arabia
There's a crisis in U.S. policy in the Middle East — and it's not about Libya. For weeks, the Obama administration has been preoccupied with averting a humanitarian catastrophe in North Africa. But on the other side of the region, in the oil-rich Arabian Peninsula, a matter of vital, strategic importance awaits the urgent attention of policymakers.
Over there, the ailing 87-year-old king of Saudi Arabia probably isn't getting much sleep. Abdullah, this Sunni monarch of monarchs, custodian of the holy mosques of Mecca and Medina, can see the flames of instability and turmoil licking at all his borders. In the south, Yemen is imploding, to the advantage of his al-Qaeda enemies. In the east, Bahrain's Shiite majority has been in such a state of revolt that Abdullah has already sent armed forces to prevent Iran from establishing a "cat's paw" on the Sunni Arab side of the Persian Gulf. In the north, Abdullah sees Iraq's Shiite-dominated government as nothing more than a front for the hated Persians. In the west, a Palestinian majority is demanding that the Hashemite king of Jordan become a constitutional monarch. Meanwhile, Egypt's Hosni Mubarak, that other Sunni pillar of regional stability, has already been overthrown.
Historically, in times of trouble, Saudi kings have depended on American presidents to guarantee their external security. But at this moment of crisis, Abdullah views President Obama as a threat to his internal security. He fears that in the event of a widespread revolt, Obama will demand that he leave office, just as he did to Mubarak, that other longtime friend of the United States. Consequently, Abdullah is reportedly making arrangements for Pakistani troops to enter his kingdom should the need to suppress popular demonstrations arise.
This presents the Obama administration with a particularly thorny dilemma. Saudi Arabia is the world's largest oil producer and the only one with sufficient excess production capacity to moderate rises in the price of oil. Instability in Saudi Arabia could produce panic in the oil markets and an oil shock that could put an end to America's economic recovery (and the president's hopes for reelection). This would argue for granting an "exception" to Saudi Arabia from the Obama administration's trumpeting of universal rights. Indeed, the soft criticism of Bahrain's Saudi-dictated suppression of its people suggests that this has already become U.S. policy.
Yet helping the Saudi king effectively erect a wall against the political tsunami sweeping across the Arab world is not a long-term solution. If there's one thing that we can now predict with some confidence, it's that no Arab authoritarian regime can remain immune from the demands of its people for political freedom and accountable government. To be sure, $100 billion in subventions from the palace and the promise of 60,000 jobs can help postpone, for a time, the demands of unemployed Saudi youths. But political freedom, transmitted across borders via cable TV and the Internet, has proved to be a seductive idea. In the end, it will not be assuaged by economic bribes or police-state suppression.
And the Saudi system is fragile. Power is concentrated in the hands of the king and his brothers, who are old and ailing. The Saud family's legitimacy depends in significant part on its pact with a fundamentalist Wahhabi clergy that is deeply opposed to basic political reforms, such as equal rights for women. The deep structural tensions generated by a 21st-century Westernized elite existing within a 15th-century Saudi social structure have been papered over for decades by oil wealth. If this strange social contract begins to fray, it might tear completely. And over in the eastern quarter, adjacent to Bahrain, where most of Saudi Arabia's oil reserves are located, sits a restive Shiite minority who have been treated as second-class citizens for decades.
Even if the Obama administration were understandably inclined to leave well enough alone, it cannot afford to do so for other reasons. The Saudis are attempting to erect the wall beyond their borders not only by suppressing the revolt in Bahrain but also by insisting that Jordan's king not pursue the reform agenda he has promised his people. In effect, Abdullah intends to carve out an exception for all the kings and sheiks — Sunni to a man — in Saudi Arabia's neighborhood. It might work for a time. But should this dam break, it could generate a sectarian Sunni-Shiite, Arab-Iranian conflict on one side and an Arab-Israeli conflict on the other. It could spell the end of Pax Americana in the Middle East.
For all of these reasons, President Obama urgently needs to negotiate a new compact with King Abdullah. He has to find a way to convince him that defining a road map that leads to constitutional monarchies in his neighborhood, and eventually in Saudi Arabia, is the only effective way to secure his kingdom and the interests of his subjects. Abdullah has been willing to undertake important reforms in the past. But if the king is to be persuaded to embark on this road again, he will need to know that the president will provide a secure safety net of support, rather than undermine him. And he will need to know that the United States will not make a deal with his Iranian enemies at Saudi expense.
Such a compact would be difficult to negotiate in the best of times. It cannot even be broached in current circumstances unless the basic trust between the president and the king can be reestablished. With a budget crisis at home and turmoil in the Middle East, it's understandable that Obama has had little time for the personal engagement with potentates that does not come naturally to him. But it's not just Abdullah's survival that is at stake. A revolt in Saudi Arabia could sink his presidency.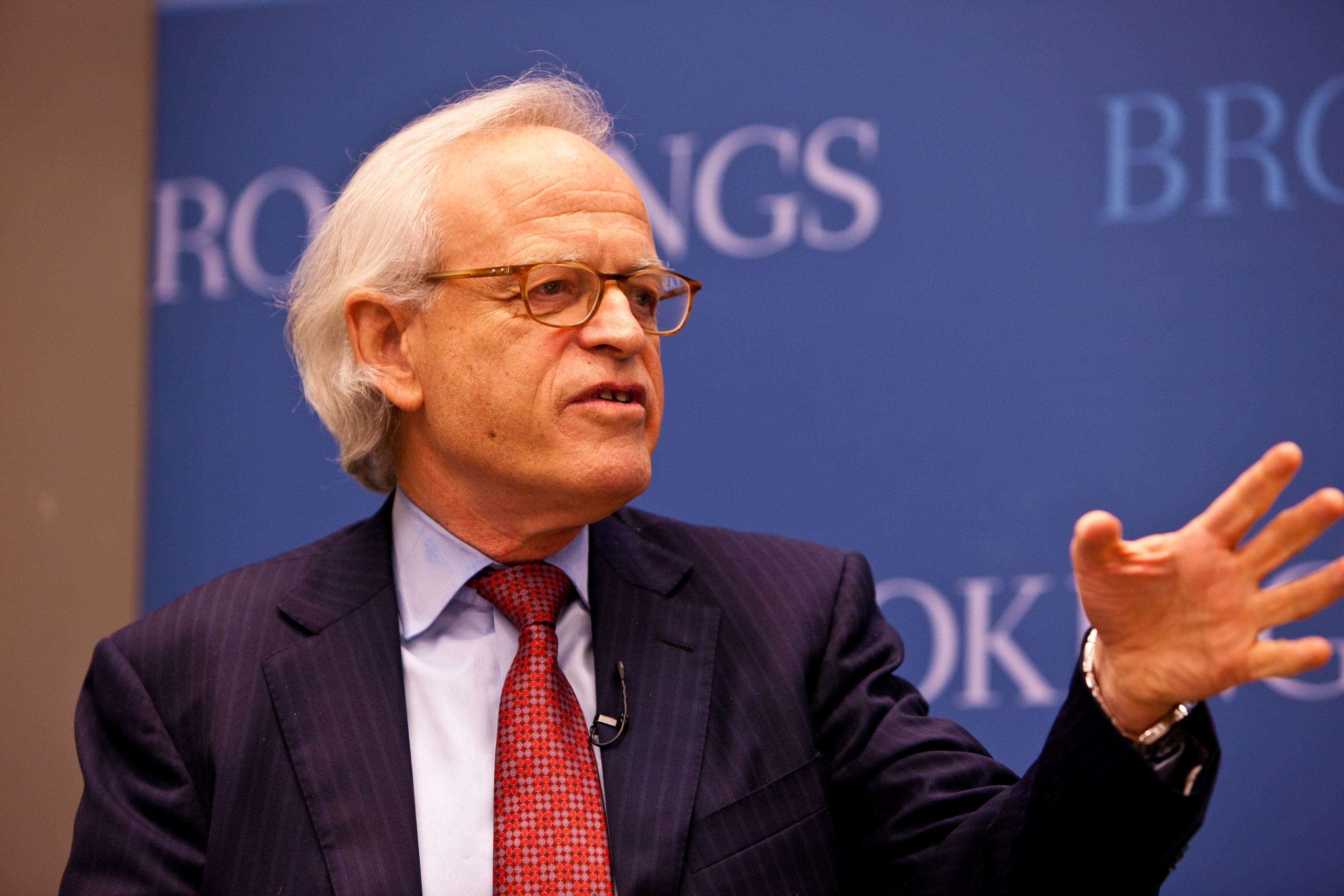 Former Brookings Expert
Distinguished Fellow -
The Council on Foreign Relations