In its first term, the Obama administration was able to get Congress to agree to several Free Trade Agreements, negotiated by its predecessor. Three small ones were for countries in the Hemisphere, and one, with Korea, was a major treaty. The latter is particularly noteworthy because it required substantial renegotiation.
Other than that, the Office of the U.S. Trade Representative seemed to be mostly concerned with enforcement matters, which, while important, do little to boost trade.
At the beginning of his second term, the President outlined his goal of negotiating a Trans Pacific Partnership (TPP) and a Transatlantic Trade and Investment Partnership (TTIP). A new U.S. Trade Representative, Michael Froman, thought to be "close" to the President, has been sworn in. The time is ripe for real progress in trade.
Whenever trade barriers are reduced, the flow of goods and services is speeded up. Economies grow faster. Consumers have more choices, and often get lower prices in the marketplace. There are, of course, disruptions. Not everybody wins. But the net is a plus. And in big deals, like TPP and TTIP, the net is a big plus.
The plusses are not just exports. As trade becomes more free as the result of such treaties, the role of consumers is elevated, and that of government is reduced. Consumers have historically been better allocators of resources than have governments.
But, negotiations covering large trade flows, or many countries, are a complicated, full-time chore. They are slow to get going; momentum is difficult to maintain, and closing seems to take forever. TTIP, for instance, must deal with about $1 trillion of annual trade in goods and services between the US and the EU. Two-way foreign direct investment exceeds $3.5 trillion.
To be sure, TPP has been in process a couple of years, but two new entrants (that's good) have necessarily slowed the process. TTIP has only two players, but that $1 trillion of trade is a huge proportion of the world's total trade. And the negotiations are further complicated by the fact that, although the European Union is the negotiator, EU constituent countries often have important national interests to defend.
The timetable, too, is daunting. The intention was to finish TPP this year. That probably won't happen, but 2014 could be the year. Presumably, the President would like to finish TTIP before the end of his term, but, that, too, is a stretch. Just finishing up TPP, and making significant progress on TTIP before 2016, would a great achievement.
But, until the President asks Congress for—and gets—Trade Negotiation Authority (TPA), neither of these treaties can be finalized. TPA means Congress must vote on a negotiated treaty without amendment. Every president should have that authority, but none has possessed it since Bill Clinton.
As is proper, Congress should guard it authorities closely. But, our trading partners cannot complete any deal until they know Congress must vote it up or down. Any amendment would upset the whole fruit basket and send the negotiators back to the drawing board. The House can prevent amendments by rule, but the Senate cannot.
Congress is slow to trust any president, and the House majority currently distrusts President Obama. But, it is a pro-trade House, and, as the negotiations proceed, the administration will have to demonstrate that it is on the right track. At some point, probably quite soon for TPP, Congress has to give the President TPA. It has encouraged the negotiations, and should show its good faith.
Whatever its form, the TPA given to the President will be limited, and certainly be temporary. Most important to trust between the branches is the relationship between the USTR and the Congress. USTR is an agency in the Office of the President, but, from its creation, Congress has felt it "owns," or ought to own, that agency. In that respect, this pro-trade Congress is no different from its predecessors.
Fortunately, the relationship has, over the years, been both good, and close. Trade Representatives have kept Congress closely informed about all phases of negotiation, and members of the House Ways & Means, and Senate Finance, Committees have been invited to attend Ministerial meetings and negotiations.
The end of the long negotiation process in not yet in sight. Perhaps our first real glimpse of sunlight at the end of tunnel will be the Congressional passage of some form of TPA. Until then, the completion of these two epic treaties will be in doubt.
Author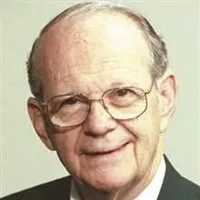 More
Past Event
Falling apart? The politics of New START and strategic modernization
-
Washington, DC
Sentiment inside the Beltway has turned sharply against China. There are many issues where the two parties sound more or less the same. Trump and others in the administration seem heavily invested in a 'get very tough with China' stance. It's possible that some Democrats might argue that a decoupling strategy borders on lunacy. But if Trump believes this will play well with his core constituencies as his reelection campaign moves into high gear, he will probably decide to stick with it, if the costs and the collateral damage seem manageable. But that's a very big if, especially if the downsides of a protracted trade war for both American consumers and for American firms become increasingly apparent.
Over the arc of his presidency, Trump has shed himself of cabinet secretaries he doesn't trust and surrounded himself with loyalists. That will continue and escalate. But the big problem is, he doesn't know where he's going.