Editor's Note:
President Xi has played a pivotal role in launching the Xiong'an New Area. Just as Shenzhen and Pudong are considered gems of the Deng era, Xi aspires to see his name associated with a new urban miracle, write Cheng Li and Gary Xie. However, the ambitious project will need to address key issues in urban planning, socioeconomic considerations, and ecological vulnerabilities. A successful Xiong'an may profoundly change China's geo-economic landscape, contributing to a rebalancing of Chinese economic development. This piece originally appeared in China-US Focus.
On April 1, 2017, President Xi Jinping surprised both the Chinese public and China watchers overseas by designating three counties in Hebei Province as the "Xiong'an New Area." In doing so, Xiong'an—a combination of the Chinese characters for "brave" and "peace"—joined economic powerhouses like Shenzhen and Shanghai's Pudong on a shortlist of areas the Chinese central government has designated for special development throughout the past forty years.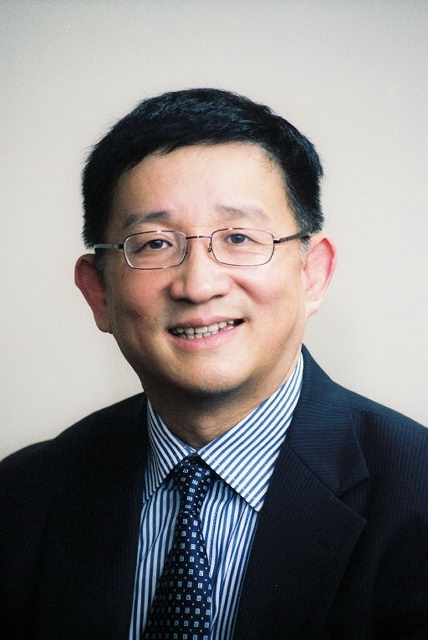 Student -
Georgetown University, School of Foreign Service
Located about 100 kilometers southwest of Beijing, Xiong'an will house some of the institutions and companies currently struggling to find space in the crowded capital. According to a 2017 study by Morgan Stanley, Xiong'an will draw in as much as ¥2.4 trillion ($380 billion) in investment, or thirteen times what China spent on the construction of the Three Gorges Dam.
The development of Xiong'an is critically important as China goes through a transition period. This new area aims to be innovative, helping China shift to high value-added industries and escape the "middle-income trap." Northern China has long been the equivalent of America's Rust Belt. Seven of China's 10 most polluted cities are located nearby in Hebei Province. Xiong'an can offer an alternative path for both northern China and the nation as a whole.
President Xi has played a pivotal role in launching the Xiong'an New Area. Just as Shenzhen and Pudong are considered gems of the Deng era, Xi aspires to see his name associated with a new urban miracle. Good news from Xiong'an might directly enhance Xi's personal prestige as a "farsighted planner." Therefore, Xiong'an may serve as a very public gauge of the efficacy of the Xi administration's policies.
In order to fully understand the significance of Xiong'an, it is important to review the chronology of announcements by the Chinese leadership. The April 2017 announcement referred to Xiong'an as signaling a "strategy for a new millennium" and a "demo area" for a sustainable, modern, and innovative urban model. Two weeks later, Xinhua News Agency declared that Xiong'an would aim to alleviate the disparities in China's regional development. Xiong'an is also expected to help accelerate the development of the wider Beijing-Tianjin-Hebei (jingjinji, 京津冀) area, which is intended to be the northern version of regional powerhouses driving China's economy, akin to the Pearl River Delta in the south and the Yangtze River Delta in the east.
In June 2017, Xi Jinping chaired a Politburo Standing Committee (PSC) meeting on Beijing's urban planning. He stated that while Beijing should remain the center of national politics, culture, international exchange, and scientific innovation, all other "non-capital functions" should be moved elsewhere, to other regional locales like Xiong'an. Meanwhile, Xi has promoted a number of experienced officials to the region. Notably, Xu Qin, mayor of Shenzhen from 2010 to 2017, was "parachuted in" (空降) as the new governor of Hebei. Chen Gang, a technocrat who oversaw Beijing's high-tech industries, became the first head of the Xiong'an New Area.
At a meeting on February 23, 2018, the PSC emphasized the importance of technological innovation for Xiong'an. In line with this plan, China signed a deal with the United Kingdom worth $11.4 billion to build a financial innovation hub at Xiong'an following Prime Minister Theresa May's visit to China in February 2018. China's top three technology companies—Baidu, Alibaba, and Tencent—also announced their decisions to establish branches in Xiong'an.
Although the party leadership's sudden announcement about Xiong'an surprised the Chinese public, the thinking behind this new urbanization drive is in fact not all that shocking. For years, residents and visitors have complained about severe congestion in Beijing. In looking to the surrounding region to alleviate Beijing's overcrowding, China's leaders are following the lead of other heavily populated metropoles around the world, which have reduced the burdens of traffic, pollution, and soaring real-estate prices by forming urban clusters or "city groups." Based on this concept, Beijing will move many of its functions to Xiong'an, relocating universities, hospitals, companies, banks, and business headquarters.
High-tech enterprises and innovation hubs in Zhongguancun, one of China's foremost innovation centers, will also move to Xiong'an. In addition, Xiong'an is supposed to feature large green spaces and narrower streets, creating a more resident-friendly urban landscape than Beijing's grand multi-lane boulevards. This will challenge the Chinese urbanization model over the past few decades, which is based on economic utility at the expense of livability and aesthetics. This showcase of China's new urbanization model can be used to enhance Chinese influence abroad.
According to official announcements, one key difference between Xiong'an and the other special economic areas like Shenzhen and Pudong is a ban on real estate trading. All housing in Xiong'an will be state-owned and provided to authorized workers and employees at subsidized rates. This is intended to lower living costs and to prevent a wave of housing speculation. Likewise, according to official media, Xiong'an will host only technology innovation firms. Factories with high carbon emissions will be banned or highly restricted. Though construction in the area only started in September 2017, reports indicate that the authorities have already shut down over 5,200 companies for pollution violations. 
It is far from clear how the authorities plan to implement and sustain these policies, which perhaps more closely resemble old-fashioned central planning than market-oriented development. Some plans for Xiong'an appear very ambitious. For example, when Baidu tested its self-driving cars in Xiong'an in December 2017, many media outlets even claimed that this new city would be free of traffic lights and traffic jams. Instead, traffic would be regulated by artificial intelligence and self-driving cars.
It is worthwhile to highlight a few key socioeconomic and ecological issues related to the project. The first is regarding Xiong'an's population size. The Chinese Academy of Engineering estimates that the target population for Xiong'an is 2 to 3 million residents. However, given the publicity around Xiong'an, how will the government satisfy the desires of all the citizens eager to partake in the "Xiong'an Dream?" Providing high-quality social services for potentially millions of newcomers in this "model city" presents a great challenge and an ambitious experiment in urbanization.
The second issue concerns Xiong'an's location and its vulnerability to extreme weather. Xiong'an is situated in a low-lying marshland. Baiyangdian, the lake that borders Xiong'an, could prove to be a major liability. In 1963, heavy rainfall created the largest flood in modern Chinese history; according to the local Land and Resources Bureau, the disaster killed 340,000 in the Xiong'an region alone. The cost of preventing major floods in this marshland could be astonishingly high. If that were not enough, the 1980s witnessed the opposite extreme, with a drought that almost completely evaporated the lake. In 2015, the Chinese government approved a mega waterworks project connecting Baiyangdian with the Yellow River to address water problems. However, Xiong'an may remain vulnerable to extreme weather.
Finally, the government has exerted strong state influence over the market. However, technological innovation—the city's target industry—could falter in the face of excessive and rigid regulations. If the government continues to dominate the process of resource allocation, it will distort the market and stifle incentives for innovation. The government also needs to be more transparent in order to attract investors. Erecting an entirely new city is enormously expensive—even for China. Some Chinese critics have compared Xiong'an to the Great Leap Forward, an ambitious and "modernistic" mega-project undertaken in Mao's China.
Without a doubt, Xiong'an is crucial for Xi's "new era" ­–– and for his legacy. The success or failure of Xiong'an could affect his new vision for China's development. A successful Xiong'an may profoundly change China's geo-economic landscape, contributing to a rebalancing of Chinese economic development. As both a symbol of and a challenge to China's ongoing economic transformation, Xiong'an deserves careful attention in the years to come.