Editor's Note: Martin Indyk, vice president and director of Foreign Policy at Brookings, has been named the U.S. Special Envoy for Israeli-Palestinian Negotiations, Secretary of State John Kerry announced today at the U.S. State Department. See video of the announcement, and read Indyk's remarks below.

Thank you. Mr. Secretary, thank you very much for that generous introduction and for vesting in me such important responsibilities. I am deeply honored to serve you and to serve President Obama in your noble endeavor to achieve Israeli-Palestinian peace. The fact that later today Israeli and Palestinian negotiators will sit down in this building to resume final status negotiations after a three-year hiatus is testament to your extraordinary tireless efforts, backed by President Obama, to try to resolve this intractable conflict.
President Obama made the case so eloquently in his historic speech in Jerusalem in March of this year when he argued to an audience of young Israelis that, quote, "Peace is necessary, peace is just, and peace is possible." And you, Mr. Secretary, have proven him right. You've shown that it can be done.
I couldn't agree more with President Obama. It's been my conviction for 40 years that peace is possible since I experienced the agony of the 1973 Yom Kippur War as a student in Jerusalem. In those dark days, I witnessed firsthand how one of your predecessors, Henry Kissinger, brokered a ceasefire that ended the war and paved the way for peace between Israel and Egypt.
Because of your confidence that it could be done, you took up the challenge when most people thought you were on a mission impossible. And backed by the President, you drove the effort with persistence, patience, and creativity. As a result, today, Prime Minister Netanyahu and President Mahmoud Abbas have made the tough decisions required to come back to the negotiating table.
I'm therefore deeply grateful to you and to President Obama for entrusting me with the mission of helping you take this breakthrough and turn it into a full-fledged Israeli-Palestinian peace agreement. It is a daunting and humbling challenge, but one that I cannot desist from. I look forward with great excitement to working with you, President Abbas, and Prime Minister Netanyahu, and their teams, to do our best to achieve President Obama's vision of two states living side-by-side in peace and security. I also look forward to working with the team that you are assembling, starting with Frank Lowenstein, who, as you said, has made such an important contribution to getting us to this point and who will be my partner in this endeavor.
Fifteen years ago my son, Jacob, who was 13 at the time, designed a screensaver for my computer. It consisted of a simple question that flashed across the screen constantly: Dad, is there peace in the Middle East yet? I guess you could say, Mr. Secretary, that he was one of the original skeptics. (Laughter.) But behind that skepticism was also a yearning. And for 15 years, I've only been able to answer him, "Not yet." Perhaps, Mr. Secretary, through your efforts and our support, we may yet be able to tell Jake, and more importantly, all those young Israelis and Palestinians who yearn for a different, better tomorrow, that this time, we actually made it.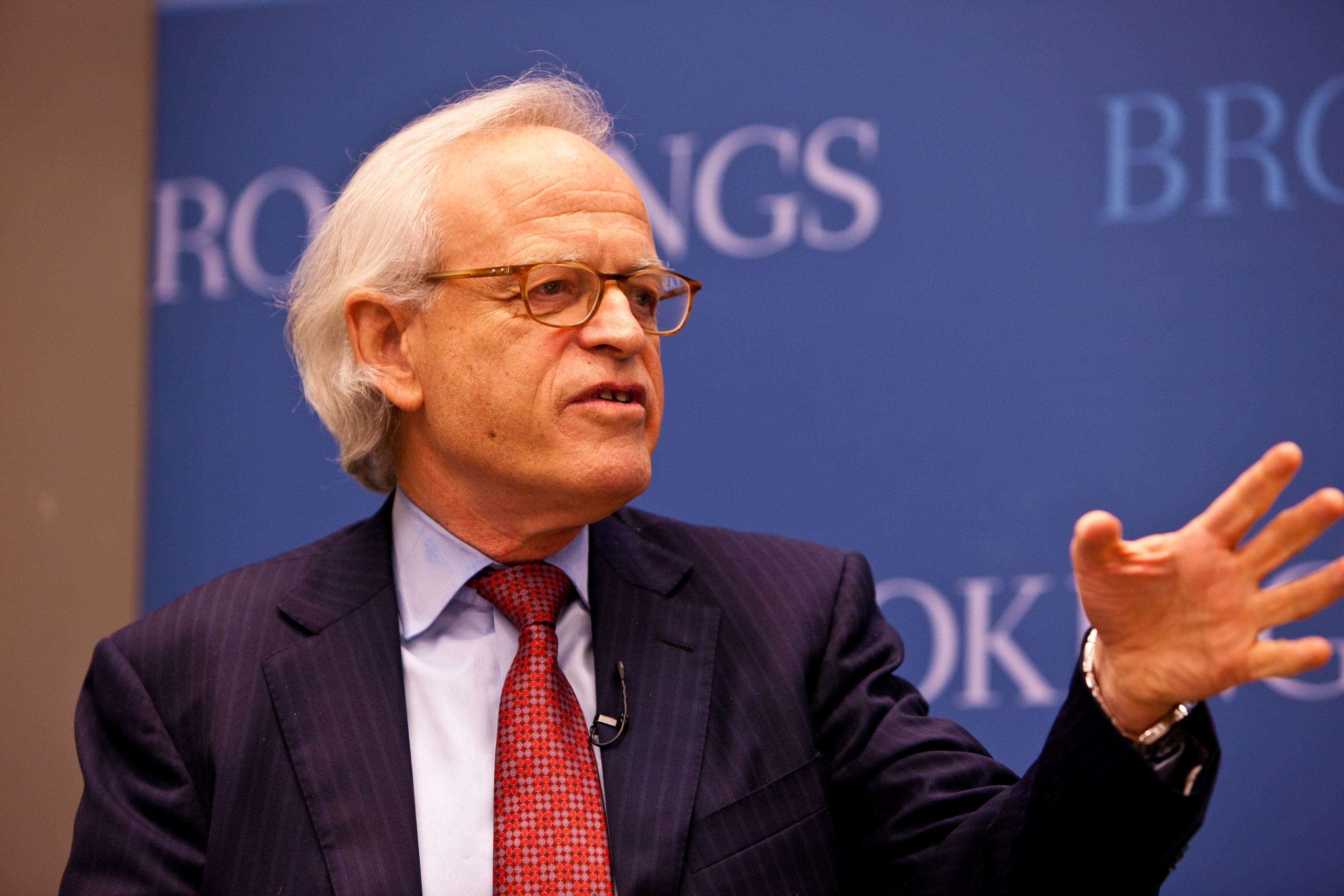 Former Brookings Expert
Distinguished Fellow -
The Council on Foreign Relations

Thank you.