On the Record
Proposal for a Law on Internal Displacement in Peru
It is with great pleasure that I have learned of the recent initiative undertaken in the Congress of Peru to create a national legal framework for upholding the rights of the internally displaced persons. Increasingly, governments around the world have been finding it valuable to adopt laws and policies specifically dealing with the problems of persons who are internally displaced and to use the Guiding Principles on Internal Displacement, the first international standards for displaced populations, as the framework for so doing.
When I visited Peru in 1995, I found a country still in the grips of civil strife, with hundreds of thousands of persons forcibly displaced by the conflict, drawn overwhelmingly from indigenous communities in particular the Asháninkas. The displaced were suffering from elevated levels of mortality and disease, lack of shelter, food, health services and education, and were particularly vulnerable to physical dangers and harm.
Author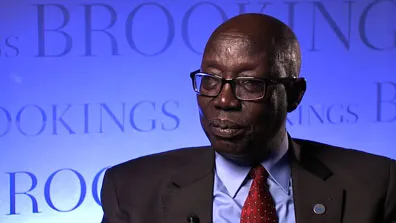 "You have to play the long game. It's fine to add money, but when the commitment is volatile and your funding goes up and down constantly, you can end up creating more harm than good."
"We have been in Central America for a long time. It's not just money that has made us effective in the region — there is a lot of hard-earned experience, trial and error, and institution building that is slowly reaping results. The worst thing that could happen now is to go back to zero."