On the Record
Internally Displaced Persons in Darfur: Taking Stock
Darfur has been on the international agenda for the past four years and despite the advocacy campaigns, the growing public awareness, the large and expensive relief operations, and (eventual) Security Council action, the war is far from over. In this presentation, I would like to review some of the things we know about Darfur, highlight the complexities of the situation and explain some of the consequences of Darfur for Darfur, Sudan, and the international community. Unfortunately, I can say at the outset that I'm not going to come up with solutions for Darfur. There simply aren't any easy answers.
Let me begin by highlighting what we know about Darfur.
According to the best available estimates, between 300,000 and 400,000 Darfurians have been killed since the violence began in early 2003.[1] Whether or not this constitutes genocide has been the subject of heated debate, but it is absolutely certain that too many people have died and that the killing continues.[2]
At the present time, almost 2.4 million Darfurians are internally displaced – about one-third of the population.[3] Around 250,000 Darfurian refugees are living in refugee camps in Chad, with additional thousands living in villages inside the Chadian border and dispersed throughout the country.[4] In addition, there are an unknown number of Darfurians who have been displaced outside of Darfur throughout Sudan which have received very little attention, in part because of traditional labor migration patterns. And there are around 180,000 internally displaced Chadians and approximately 25,000 Chadians who have sought shelter in Darfur.[5] Most of the humanitarian assistance and most of the news has focused on the Darfurian IDPs living in camps, but as we know from other situations, those who are displaced within communities are not only invisible, but often underserved.
Looking back
The violence began in early 2003, with attacks by the government-supported Janjaweed on villages throughout Darfur. But it took the international community a long time to respond to the emergency. In fact, in the initial phases, almost everything went wrong:
The response was slow, in part because the Sudanese government made it difficult to get entry into the country and access to the affected people, but in part because the international community was slow to recognize the scale of the violence.

When UN and non-governmental relief agencies did begin to deploy staff to Darfur, they found recruitment difficult and tended to send junior staff who lacked experience to manage complex programs.

While the UN's collaborative response to internally displaced persons (IDPs) was the prevailing system at the time – in which the three protection-oriented UN agencies (UNHCR, OHCHR, and UNICEF) were supposed to agree on which agency would be responsible for caring for IDPs – the collaborative approach did not work in Darfur. None of these three agencies wanted to take the lead in protecting IDPs in Darfur. In fact, the failure of the collaborative approach and the slow international humanitarian response was the impetus for the move to reform the international humanitarian system – a process we are presently living through.

[6]
The situation improved in 2004 and by mid-2004, there were over 100 NGOs working in Darfur. Although the violence had subsided from 2003, the 10th anniversary of the Rwandan genocide and the outspoken comments of efforts of then-Emergency Relief Coordinator, Jan Egeland were factors leading many organizations to scale up their humanitarian response. Today there are an estimated 14,000 humanitarian workers in Darfur (about 1,000 of whom are international staff). However, from the very beginning security was the major issue – security for IDPs, security for civilians affected by the violence, security for humanitarian workers. NGOs were often thrust into playing a protection role although there was no commonly agreed strategy about what that meant.[7]
In 2004, the African Union deployed 2,341 troops, 450 observers, and 815 police, known as the African Union Mission in the Sudan II (AMIS II)[8] to protect the displaced civilians living in camps. Although poorly resourced, AMIS was successful in the initial years in providing some measure of protection to some of the IDPs in Darfur.[9] In particular, their patrols to escort women in their task of gathering firewood outside the camps were acknowledged as having helped prevent some of the attacks on them. However, by 2006, AMIS was largely ineffective; there were simply not enough soldiers and not enough support. As they came under attack by rebel groups, they tended to stay on their bases, leading to a lack of support for them by the IDP community.
The Conflict(s)
Although it has been over-simplified in the media, there are in actuality, several wars in Darfur:
A series of attacks by rebel groups which did not sign the Darfur Peace Agreement in May 2006

A 4-year old war between the Darfur rebel movements and the government

A proxy war between Chad and Sudan which is being fought by the two governments by hosting and supporting the other's rebel groups

Localized conflicts centering on land tensions between sedentary and nomadic tribes

And, as is common in situations of protracted conflict, a number of armed groups have emerged who are led by warlords (or bandits) in search of personal gain.
In May 2006, the Darfur Peace Agreement was signed, but it was flawed from the beginning. There was poor consultation with the range of actors involved, the main rebel groups were not parties to the negotiations, and it was rushed through with an unrealistic deadline. Today, peace negotiations continue through a joint UN-African Union process, but reaching a meaningful peace agreement seems to be a distant aspiration. The number of rebel groups has proliferated and there are now at least 50 armed groups, with questions about how representative they are of the population they purport to lead.
In 2007, by Security Council resolution 1769, the Security Council agreed to deploy a joint UN-AU peacekeeping force of 26,000 troops, known as the United Nations-African Union Mission in Darfur (UNAMID).[10] The process of deploying the troops has been painfully slow. Right now UNAMID is at 40% of its capacity and still needs equipment, and helicopters to allow troops to respond to incidents quickly. The slow implementation of UNAMID's mandate is due to a number of reasons, mostly stemming from the reluctance of the Sudanese government to allow UNAMID to function effectively. For example, there have been long delays in working out the basic terms of reference for UNAMID's operations; however, other governments have been slow to commit troops or provide resources for necessary supplies. Some have noted that governments are understandably reluctant to make these commitments for an operation which is perceived to have little chance of success.[11] On the ground, there has been some reported improvement in certain areas where troops can carry out patrols; however, the patrols are undermanned and their net impact on Darfur is quite minimal. For the average person in Darfur, life remains unchanged; the violence continues, sexual violence continues to be rampant, and Darfurians face daily security risks. The full deployment level of UNAMID troops is not expected until 2009.
On both the political level and the level of humanitarian response, the situation in Darfur raises serious challenges to the international community.
On the level of humanitarian response, Darfur raises a number of issues:
Access to communities in need is worsening for humanitarian workers as evidenced by the growing number of attacks on convoys and the hijacking of vehicles. As Paul Miller from Catholic Relief Service, recently characterized it. "We're engaged in hit and run humanitarianism…" and unable to access communities very often.

[12]

Similarly Gonzalo Vargas-Llosa, UNHCR protection officer in West Darfur noted that access to many of the camps is available only by helicopter and there are only 2 helicopters available in West Darfur.

[13]

Security is the biggest problem in the camps. While it is the responsibility of the Sudanese government to provide security, this is hampered by both lack of resources (sometimes police forces lack even bicycles, much less vehicles to try to track down armed groups) and by lack of political will to provide the needed support.

[14]

While relief assistance is being provided to IDPs in camps, needy civilians who do not live in camps are almost totally ignored. Similarly, both displaced and non-displaced Arab communities are not receiving assistance. In fact, there are equity issues as IDP camps have lower mortality than those who are not living in camps. Few NGOs and UN agencies have been able to venture out of the camps to provide assistance in non-displaced areas which might have prevented displacement.

The proliferation of small arms means that many of the camps are militarized.

The current crisis of high food prices is also affecting life in Darfur. The World Food Program is cutting back its distribution of food in the region – although this seems to be due as much to the terrible security situation on the ground as it is to the increasing prices.

[15]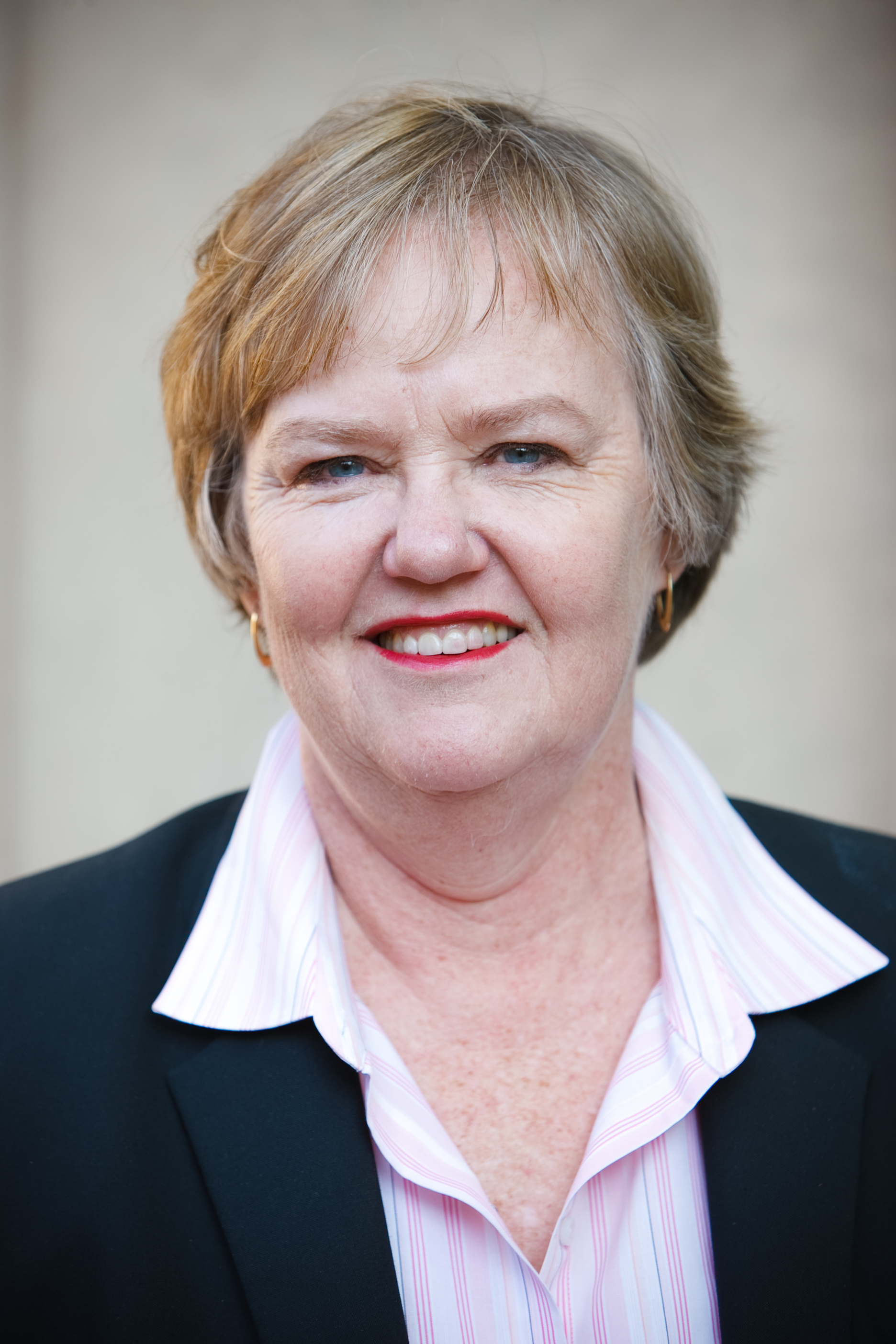 Former Brookings Expert
Research Professor, Institute of Study of International Migration -
Georgetown University
Those who are operational in providing humanitarian assistance in Darfur are acutely aware of the need for a political solution. Yet they are constrained from speaking out because public advocacy carries a risk for humanitarian staff on the ground. This has led to a sometimes difficult relationship between advocacy groups, such as the Save Darfur Coalition and human rights groups speaking out about the violence in Darfur and operational NGOs. A recent report by the Humanitarian Policy Group demonstrates that operational NGOs have tended to use private advocacy, collective advocacy and indirect advocacy to address some of the larger issues.[16]
On the political – and human – level, the costs are very high.
Most of all, for the Darfurians, the lack of a long-term political solution means that the violence and insecurity continues.
The stakes are also very high for the Sudanese people and concern is growing concern about the impact of the war in Darfur on the January 2005, Comprehensive Peace Agreement for Southern Sudan. Not only is Darfur drawing attention and resources away from Southern Sudan at a time when the situation is still very fragile, but Darfurian groups oppose the census which is a key component of the CPA. They are concerned that they will not be accurately counted since a majority of Darfurians live in IDP camps that are inaccessible because of poor security and many are living as refugees outside the country.[17] Thus, the validity of the census is at stake, but as the CPA provides for elections, Darfur could well be underrepresented in the national government. The conflict in Darfur is also delaying post-conflict development in the country. And if the peace agreement does not address the root causes of displacement, a resurgence of the conflict will remain a possibility, especially if implementation lags, comes too slowly, or does not have total buy-in.
The stakes are also very high at the international level. Obviously one of the difficulties in developing a response to Darfur has been the inability of the UN Security Council to unite around proposed action. The opposition of Russia, China and the Arab League has meant that the United Nations was terribly slow to act. This was, after all, the first opportunity for the UN to apply the new "Responsibility to Protect" which had, after all, been unanimously endorsed by the UN General Assembly in 2005. The slow response of the Security Council to the widely-known crisis in Darfur demonstrated the shortcomings in international governance.
Many in the activist community have focused on the need to pressure China to use its influence with Khartoum to allow the peacekeeping mission to function, but so far, this has not yielded significant results – except to infuriate the Chinese government, particularly with discussions about the Olympics.
The issue of Darfur also raises questions about accountability. To what extent can those responsible for the atrocities in Darfur be held accountable? The International Criminal Court has issued indictments against two Sudanese government officials for their roles in carrying out atrocities in Darfur. Not only has the Sudanese government refused to turn them over to the ICC, but one has been promoted and is now head of the government's humanitarian work.
The stakes for UN operations in Sudan are very high. The IDPs have very high expectations of UNAMID – probably far too high. If UNAMID is unable to meet these expectations, it will be more difficult for future UN work in the country.
Moving Forward?
Any peace process will need to have the ownership of Darfur's civilians. When talks resume it will be key to include representatives of the civilian population as a whole, including civil society groups and tribal leaders in order to prevent armed actors from hijacking the process for their own gains. The peace process will also need the unified support of the international community – especially the Security Council, in particular the US, UK, France, and China. These governments each have substantial bilateral capacity to influence the process, but if they act collectively to bring about a peace agreement and support its implementation, the results will be stronger. Support from the international community will also help to increase the trust of the Darfurian civilians and their representatives in the negotiation process as presently there is a sense that the Government of Sudan has an unfair advantage in negotiations.
But beyond the political negotiations, there is an urgent need to deal with collapse of pastoral agricultural systems throughout the Horn of Africa. The conflicts between pastoralists and farmers are likely to worsen in the coming period – and not only in Darfur.
---
[1] "Darfur deaths 'could be 300,000'," BBC News, 23 April 2008. Available at: http://news.bbc.co.uk/2/hi/africa/7361979.stm and "Death toll of 200,000 disputed in Darfur: Former U.N. chief says his estimate in 2006 is too low, Sudan says too high," Associated Press, 28 March 2008. Available at: http://www.msnbc.msn.com/id/23848444/
[2] Roberta Cohen, "Darfur Debated," Forced Migration Review #29 (December 2007), 55.
[3] "Sudan: Population Figures and Profile," Internal Displacement Monitoring Centre, November 2007. Available at: http://www.internal-displacement.org/idmc/website/countries.nsf/(httpEnvelopes)/CA38A0F0F269546F802570B8005AAFAD?OpenDocument
[4] "UNHCR transfers 5,400 Sudanese refugees to Chad camps," UNHCR, 18 April 2008. Available at: http://www.unhcr.org/news/NEWS/4808a35d4.html
[5] "Chad-Darfur Humanitarian Crisis," UNHCR, October 2007. Available at: http://www.unhcr.org/cgi-bin/texis/vtx/chad?page=intro
[6] "Humanitarian Reform: Fulfilling its Promise?" Forced Migration Review Issue #29, December 2007.
[7] Sorcha O'Callaghan and Sara Pantuliano, "Protective Action: Incorporating civilian protection into humanitarian response," Humanitarian Policy Group Report 26 (December 2007), 19.
[8] "Background and Chronology," African Union Mission in the Sudan. Available at: http://www.amis-sudan.org/history.html
[9] William G. O'Neill and Violette Cassis, Protecting Two Million Internally Displaced: The Successes and Shortcomings of the African Union in Darfur The Brookings Institution-University of Bern Project on Internal Displacement, Washington, DC. November 2005.
[10] Roberta Cohen, "Will Security Council Resolution 1769 Make a Difference in Darfur?" The Brookings Institution, 9 August 2007. Available at: https://www.brookings.edu/papers/2007/0809humanrights_cohen.aspx
[11] Transcript, "Protecting Darfur's Internally Displaced," Briefing at The Brookings Institution with Gonzalo Vargas Llosa, Thomas-Jensen, and Paul Miller, 5 February 2008, 12-13. Available at: https://www.brookings.edu/events/2008/0205_darfur.aspx
[12] "Protecting Darfur's Internally Displaced," 19.
[13] Ibid, 8.
[14] Ibid, 12-13.
[15] "Driver for World Food Program killed in Darfur," International Herald Tribune, 24 April 2008. Available at: http://www.iht.com/articles/ap/2008/04/24/africa/AF-GEN-Sudan-Darfur-Driver-Killed.php
[16] "Humanitarian advocacy in Darfur: the challenge of neutrality," Humanitarian Policy Group, Policy Brief 28 (October 2007).
[17] "Darfur rebel JEM calls for boycott of Sudan census and elections," Sudan Tribune, 30 March 2008. Available at: http:/www.sudantribune.com/spip.php?article26557