About
our

Research

Quantitative research paints a worrisome picture of the American middle class. We have seen middle-class incomes growing at a slower rate than bottom- and top-quintile incomes – and in fact, their incomes would have hardly grown at all if not for women's contributions in the labor force. We know that middle-class dual-earner families and single parents increasingly face a time squeeze, without enough hours in the day to work for pay, care for children and dependent family members, volunteer, and pursue leisure activities. And while close family relationships are important to well-being, middle class intimate ties are not as stable as they were in the past: marriages have been declining, while the share of children raised by single parents has risen significantly in the last few decades.

These statistics, the result of careful quantitative analysis based on survey and administrative data, allow us to capture important quantitative trends that frame the lives of the middle class. However, by just looking at these facts, we miss the larger story about the experience of everyday life, in all its rich and sometimes messy and contradictory, detail – how middle-class Americans forge a meaningful life, how they cope with fears and disappointments, and how they hustle and sacrifice to live up to their own definitions of a good spouse, worker, parent, and friend. Moreover, existing statistics on the American middle class also tell us little about the differences within it – the ways in which race and gender pattern people's opportunities and constraints, shape their sense of self and community, and provide moral order to their lives.
Our Study
We may know that wages and incomes have seen little, if any, growth, but we wanted to learn more about what economic insecurity means for America's middle class: what kinds of choices and trade-offs do families make when both time and money are tight? How do they stretch and save to get by? In an age of blended families, how do parents bring security and joy to their children's lives? In pursuit of answers, we launched the American Middle Class Hopes and Anxieties Study (AMCHAS), a mixed methods study that brings together in-depth interviews, survey data, focus groups, and quantitative analysis to better understand how the middle class is faring across the five core domains of time, money, health, respect, and relationships. We were especially interested in diving deeper into the complexity of the middle class experience.
For the first phase of the study, we conducted focus groups in five locations across the United States; Las Vegas, Nevada, Wichita, Kansas, Houston, Texas, Prince George's County, Maryland, and Central Pennsylvania. We selected these locations because they map onto national statistics on race/ethnicity, median income, education, and industry; together, the five locations also represent cities of varying population sizes and accounted for East, West, South, and the Middle of America. Participation in the focus groups was limited to working age (25-64 years) individuals in the United States. The middle-class participants were selected using the FMCi's definition, meaning that they had incomes that fell within the middle 60% of their local income distribution. In conducting these focus groups, we stratified the participants by race and gender to create a space for open conversation within each group. This research design allowed commonalities to surface more naturally during the focus group and made it possible for us to uncover and compare -specific themes that emerged from the data.
In April of 2020, we began Phase II of the study, conducting one-on-one in-depth interviews with a subset of the focus group participants. As a result of these interviews, we were able to hone in on the new challenges that have arisen as a result of COVID-19, including balancing childcare and work, sharing household tasks, coping with mental and physical health concerns, and dealing with economic uncertainty.
This study was made possible thanks to Isabel V. Sawhill, Tiffany N. Ford, Jennifer M. Silva, Morgan Welch, and Hannah Van Drie.
About our methodology
A Qualitative Study of the Hopes and Anxieties of the American Middle Class Before and During the COVID-19 Pandemic
As COVID-19 broke out across the U.S., we quickly modified our research plans and conducted fourteen in-depth Zoom interviews with participants from all five locations. From these interviews, we had the unique opportunity to learn how the pandemic was impacting middle-class Americans in real time. Through these conversations and stories, we witnessed how the pandemic has unveiled, exacerbated, but in some cases, actually alleviated the anxieties that many middle-class Americans experience in their day-to-day lives. Below, you can read about how the pandemic affected the middle class Americans we talked with – how it disrupted their lives, clarified their priorities, cemented their values, and revealed the tensions and trade-offs that had always existed beneath the surface.
Read the full paper
No Time to Spare: Exploring the Middle Class Time Squeeze
In this report, based on our qualitative research, we document the pressure that many parents experience as they try to balance paid work and caring for others. At its core, the time squeeze for these middle-class Americans is centered on the struggle to fit work into the rest of their lives. This top-down shaping of middle-class time has negative impacts on well-being and has direct implications for their health, relationships, and overall sense of autonomy and purpose. Based on our qualitative findings from this work, coupled with our previous research, we argue for intentional policy efforts to decenter worktime and put more control over time in the hands of workers and their families.
Read the full paper
When conducting the focus groups, we asked people to tell us about their time spent at work and home, their financial security, their personal health status, their relationships with their friends, family, and community, and how they define, give, and receive respect. To respect their privacy, we have assigned pseudonyms for the individuals and asked voice actors to bring these sentiments to life.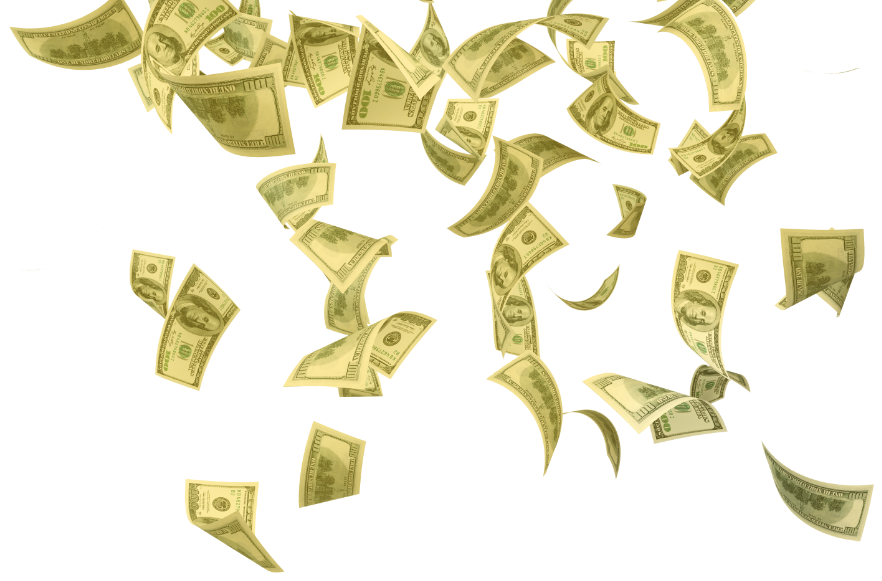 Money


Although I worry about finances sometimes, I'm very hopeful that 10 years from now I'm going to be in a much better financial state. Because I always kind of believe in the philosophy of 'You have to fight for a better future.' And you have to start making plans and taking action to get to a better spot. You can't just accept things that happen in life. You also have to be proactive, so I'm very confident that my financial state will be a lot better like, 10 years from now.

–Libby, Woman, Wichita, KS
As we show in A New Contract with the Middle Class, in recent decades, the American middle class has experienced slow income growth, near-stagnant wage increases, and declining odds of upward mobility. The experiences of middle class Americans we talked with embodied this reality, as many expressed frustrations with low compensation and anxiety over living without a financial cushion. As Erin, a woman from Las Vegas, put it: "just living check by check for the rest of my life… It's quite the hassle, running out of money, getting it, running out of money, getting it."
Despite low wages and wage stagnation, many of the individuals we talked with expressed optimism and hope when considering their financial future. Often, this feeling was rooted in their view that self-employment, working remotely, diversifying their incomes (through investments), or working multiple jobs would provide them with flexibility, growth, and, most importantly, control over their time. Many of the participants we talked with were able to achieve some form of autonomy, whether by starting their own company, working freelance jobs, taking advantage of remote work offered by their employer, or earning their income by investing in businesses and property. For working parents, such as Mark from Pennsylvania, self-employment provides the flexibility he needs to focus on family life.
As he describes, "for me, because I work freelance but I do what I like, I probably actually have more time to work [that I'm not utilizing] because I'm in a position where my focus is on kids right now or to see my wife more." For others who have achieved self-employment, such as Shannon, being your own boss can come with longer hours, less work life balance, and financial risk.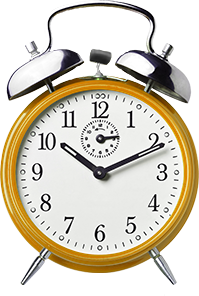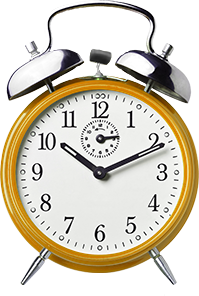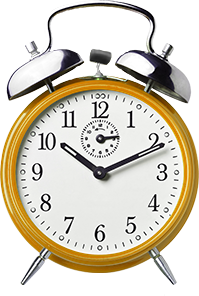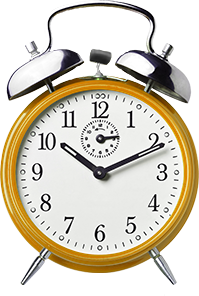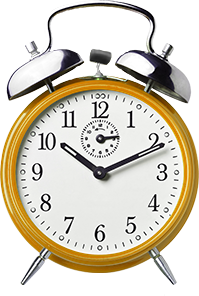 Time



How are you going to have time to devote to your children and teach them the right values if you're working so that they can have a roof over their heads and food to eat? How are you going to put one over the other? I mean, you love your child, you want them to do good in life, you want to be there. But you also want to be able to provide for them. So how do you put focus on which one?"

–Maria, Woman, Las Vegas, NV
As more and more women entered the workforce over the past few decades, middle class incomes rose. However, without adequate policies addressing the needs of middle-class families, people find themselves scrambling to figure out how two people can do the work of three – two paid jobs, childcare, and housework. All too often the burden of the second shift falls disproportionally on women. As Jessica, a working mother of four children, expressed: "I never have enough time… I feel like there needs to be three of me, one here, one there, and one somewhere else, all doing some at the same time because I just don't have time to do everything."
Shift work, unpredictable hours, and juggling multiple part-time jobs, either out of financial necessity, or a desire to "get ahead," makes it difficult to manage day-to-day responsibilities, let alone find the time for hobbies, personal enrichment, or relaxation. Derek, who works an unpredictable schedule, shares he "would like to have a job in the future where it's pretty much weekends off," this would allow him to use his time more efficiently he says, and would even make it possible for him to fit in going to school, which would allow him to get a better job, he says.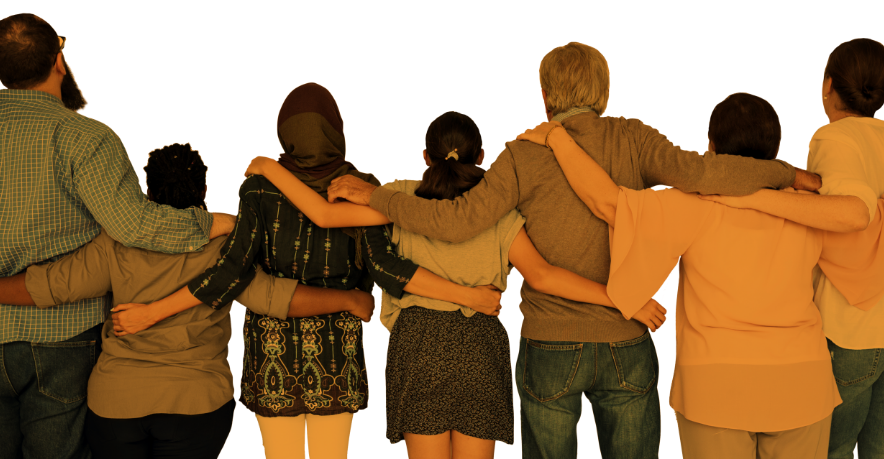 Relationships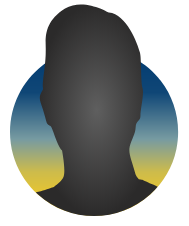 I think friends or relationships are one of the most crucial parts in living because we're meant to have community… We were not designed to walk alone. So yeah, my relationships and the few friends that I have that I can count on less than one hand are definitely something that I've paid a lot of attention to. Developing those and keeping those relationships is definitely needed.

–Noah, Man, Las Vegas, NV
While concerns over time and money dominated the conversations, connections and relationships, especially with family members, shone through as "what really matters" in life. Most described their relationships as the most important part of their life, inseparable from their sense of self. Lilian, a woman from Kansas, explained, "friendships and relationships are essential to our life because we come from love, we're made of love, we accept love, we give love, we want love."
Several women talked with pride about the longevity of their marriages, as well as the happiness they found with their partners. Jackie, a 55-year-old living in Las Vegas, has been married for 25 years, and is looking forward to, as she puts it, "starting her second chapter" with her husband now that her kids are older and moved out of the house. Many individuals also talked about their blended household arrangements in a positive and optimistic way. Kelsey, from Wichita, who recently went through a divorce, is excited about the role that her new partner can play in her children's lives. She says, "I have met somebody new and I have somebody real positive in my life and I think that he's going to be really good for my kids. He wants to take them out and actually do things with them… take them fishing and do these things that they haven't really been able to do."
Outside of romantic relationships, the adults we talked with also expressed deep connections with their parents and extended families, depending on these family members to help raise their children, while also making important life decisions, such as where they lived or what job they worked, around the need to care for elderly parents or relatives. Tina, a single woman in her mid-40's, cares for her mother, as she describes, "I view my mom as my dependent. She is 67 so she's on a fixed income, so I budget things into my everyday life for me and my mother; because that's my baby."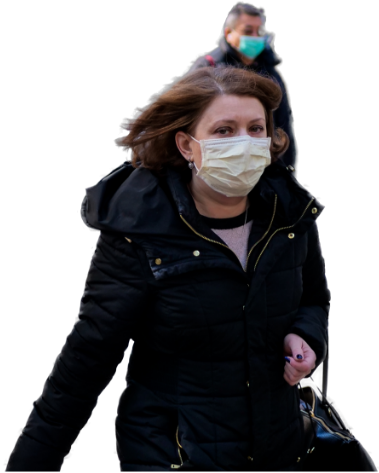 Health


At this point in my life…I'm a give health 100% everything… I can get out there and be successful, if I want to, but I've got to be healthy mentally as well as physically to get there.

–William, Man, Houston, TX Concern over the cost of health insurance and healthcare was a universal anxiety across the focus groups. Many of the people we talked with discussed the high cost of insurance, medications, and medical care that they face – many stating that they could not afford health insurance and went without it. Alicia from Las Vegas explained the anxiety this creates: "My biggest concern right now, even though I'm starting my second chapter, is that I currently have no health insurance. I can't afford health insurance. I do have medical problems. So, that's an issue for me."
Outside of healthcare, the middle-class Americans we spoke with were optimistic about their individual health and felt confident in leading healthy lifestyles. The motivation behind living a healthy lifestyle often was tied to longevity and wanting to be there for loved ones and family. As Maryanna from Las Vegas, Nevada put it, "you want to be healthy in order to be able to see your grandkids, to play with them, to be energetic, and see them grow up, right? So, it's your choice and that responsibility to be healthy, so you can live that happiness, full of joy, life with your future family." Participants also recognized the importance of mental health and receiving mental health treatment. Many openly shared how therapy has impacted their lives. Quinn from Prince George's Country, Maryland shared that he currently sees a therapist and that's it's been "the best thing that ever happened" to him. During the focus group session, he encouraged others to not be ashamed of seeing a therapist because "all they're going to do is help."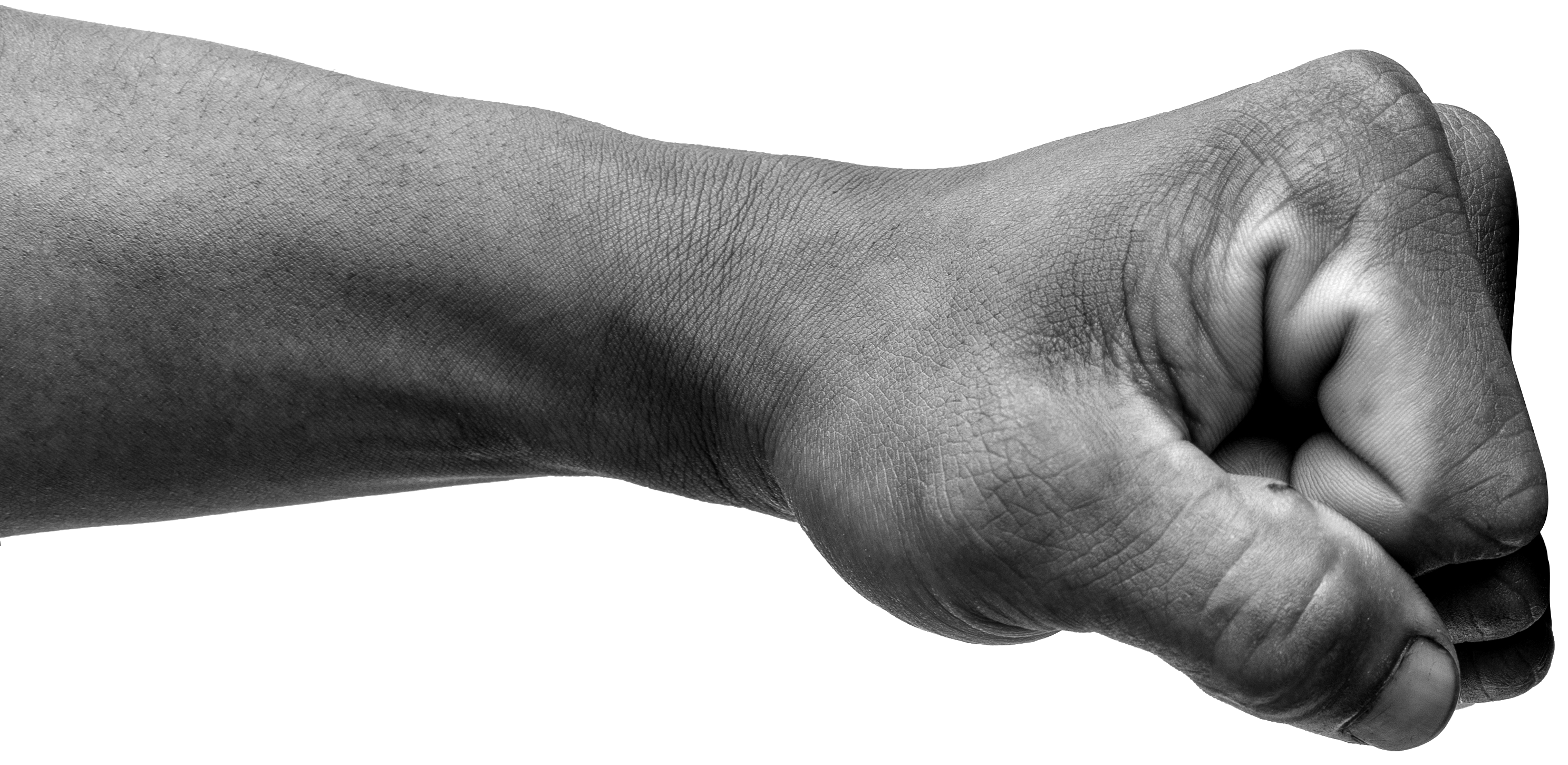 Respect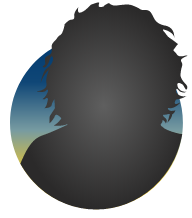 In order to respect and love others throughout your day at work, wherever it is, your family, you have to learn to love and respect yourself first.

–Jazmin, Las Vegas, NV
The theme of respect, in terms of self-respect and the respect you extend to others, emerged as integral to our participants' daily lives and interactions with others. As Anne from Las Vegas put it, "Life is about respect. And you have to give it to receive [it]." As we show in A New Contract with the Middle Class, 90 percent of Americans say that they were treated with respect all day on the previous day, a sentiment that was echoed in the focus groups.
Many of our participants shared that they spent a great deal of time thinking about respect, and agreed amongst themselves that if you respect yourself, and set boundaries with others, you will receive respect in return. We heard this from Leo, an insurance agent from Prince George's County, "the thing about respect is that the more respect you show yourself, the more people are going to respect who you are" and from Jenn, a young woman from Las Vegas, who shared, "in order to respect and love others throughout your day at work, wherever it is, your family, you have to learn to love and respect yourself first."
For Black and Hispanic/Latino women and men, identity and respect have a more complicated relationship, shaped by enduring discrimination and willful resilience. In the U.S., more than half of Black adults say they have been discriminated against due to their race. For the people of color in our focus groups, the experiences of disrespect and discrimination in the workplace were common. Black women described how they had to restrain their emotions and opinions for fear of retaliation or conflict, while also working harder to be given a fair shot.
As Patricia, a Black woman who works in IT, describes: "I got to work harder. I have to work hard. I have to bust my kneecaps and ankles, just for somebody to give me a chance. I have to not respond the way someone would expect me to respond so that they can respect me. You know, I started off in the military, it's very hard. Nobody respects women, and especially a Black woman."