Content from the Brookings Institution India Center is now archived. After seven years of an impactful partnership, as of September 11, 2020, Brookings India is now the Centre for Social and Economic Progress, an independent public policy institution based in India.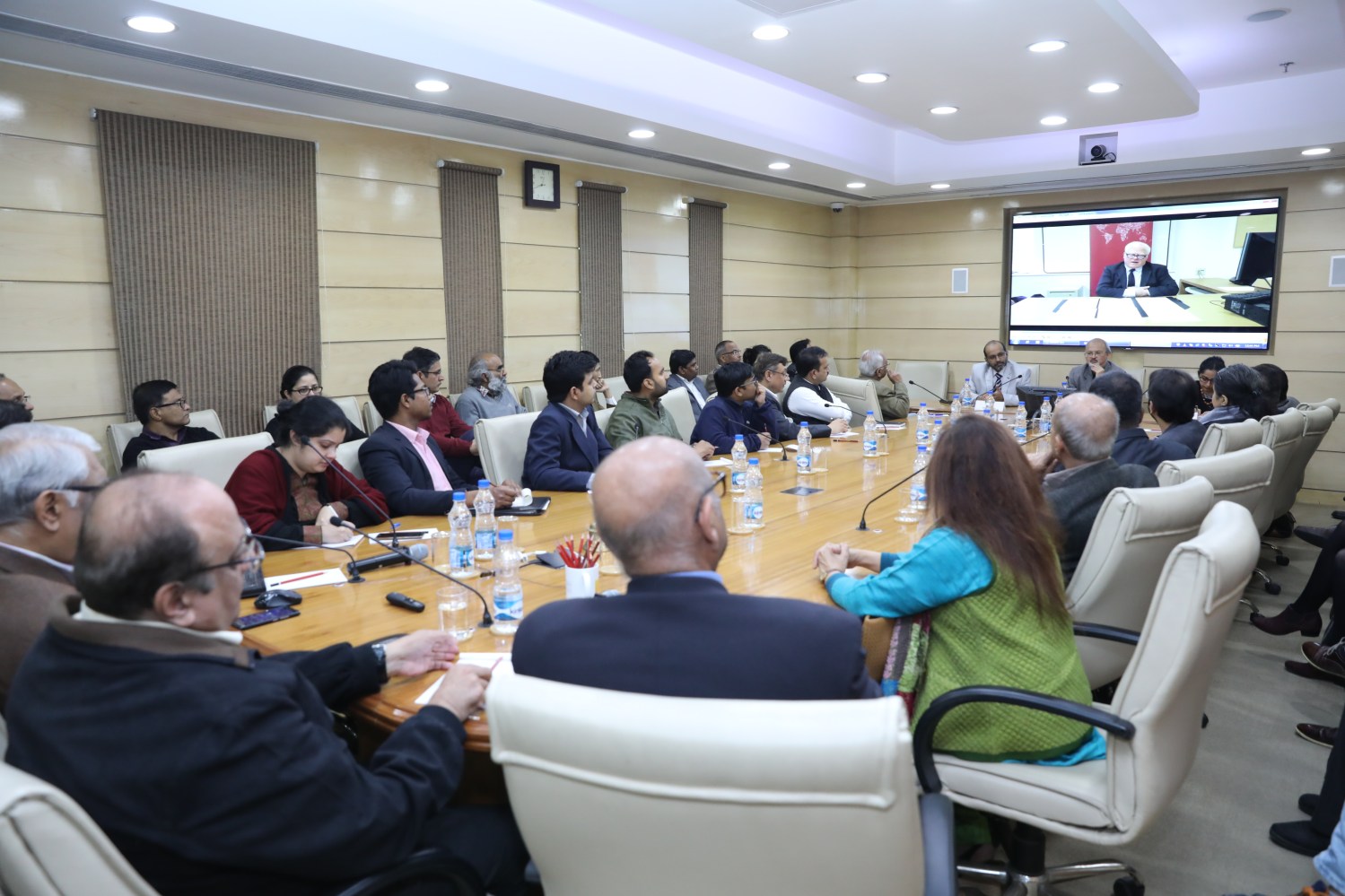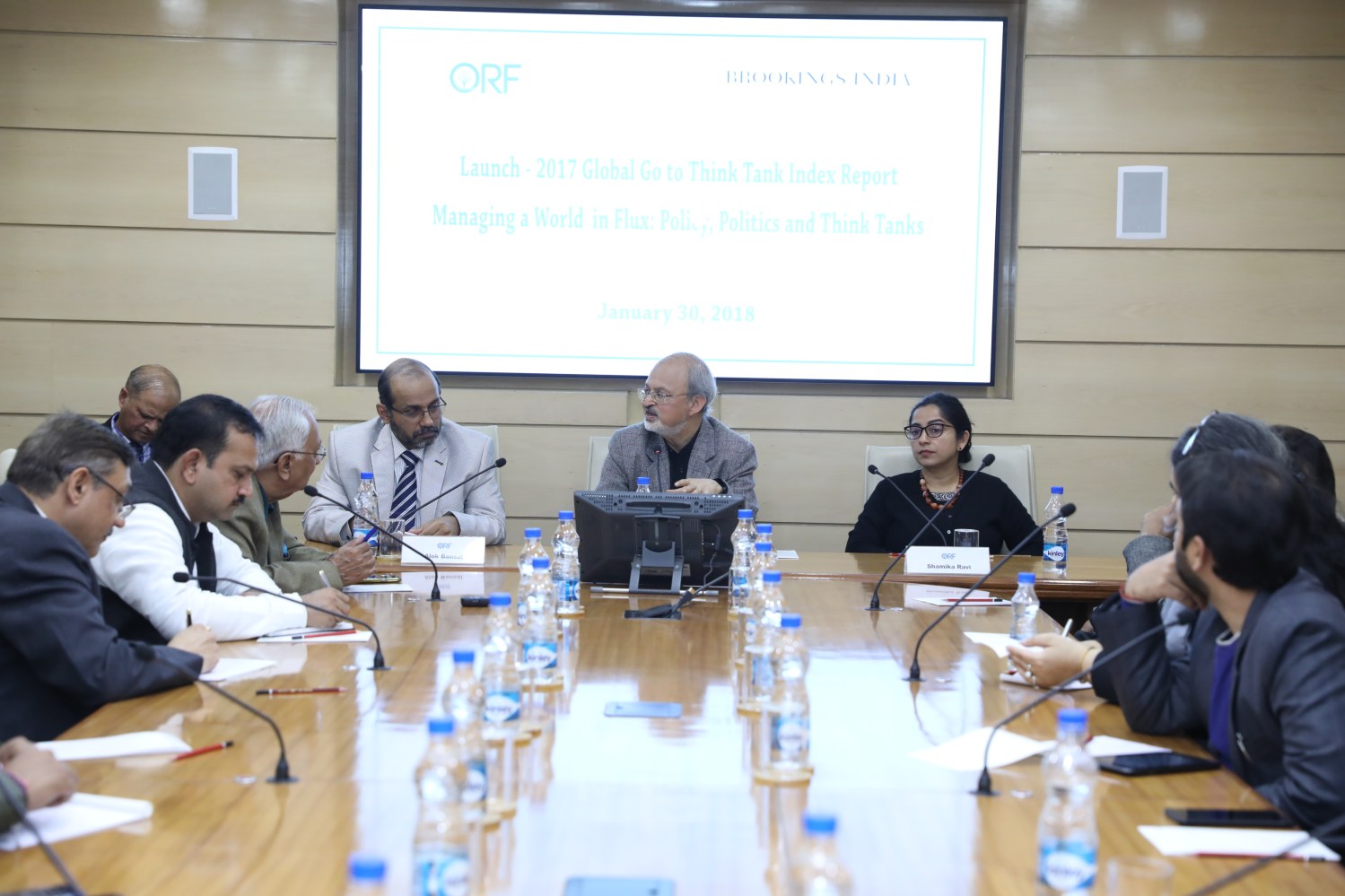 Brookings India and the Observer Research Foundation (ORF) release the 2017 Global Go to Think Tank Index Report on Tuesday, January 30.
The following panellists will discuss the topic "Managing a World in Flux: Policy, Politics and Think Tanks":
Shamika Ravi, Director of Research, Brookings India
Sunjoy Joshi, Chairman, Observer Research Foundation (Chair)
Alok Bansal, Director, India Foundation
Indrani Bagchi, Diplomatic Editor, Times of India
The session is designed to explore the relevance of think tanks in managing disruptions in today`s world order.
Agenda: 
12:00 – 12:30: Registration
12:30 – 12:35: Opening Remarks by Sunjoy Joshi (Chair)
                       Chairman, Observer Research Foundation
12:35 – 12:45: Message from James McGann
                        Director, Think Tanks and Civil Societies Program, University of Pennsylvania
12:45 – 12:55: Release of the Global Go to Think Tank Index Report
12:55 – 13:00: Chair introduces Panel
13:00 – 13:15: Introductory Remarks by Panellists
                       Shamika Ravi, Director of Research, Brookings India
                       Alok Bansal, Director, India Foundation
                       Indrani Bagchi, Diplomatic Editor, Times of India
13:15 – 13:55: Q & A
13:55 – 14:00: Closing Remarks by Shamika Ravi
                       Director of Research, Brookings India
14:00 onwards: Lunch