Given the remarkable winter and snowfall throughout the Northeast and other areas of the country this year, it's worth taking a moment on a public health message: One of the snow's biggest killers on the roads has nothing to do with cars sliding on ice or careening out of control. In fact, most of these tragedies occur when cars aren't moving at all, and the toxin is odorless, tasteless, and silent. A 1996 blizzard, for example, led to an outbreak of 25 poisonings in Philadelphia and New York City, leading to a Centers for Disease Control investigation. The culprit: carbon monoxide.
Last year, I wrote about this problem after four people died in New England after a February snowstorm:
…a 20-year-old man and 18-year-old woman were found dead in their snow covered, stationary car in Meriden, Conn. The same day, a 20-year-old man was found dead in a parked car in Mattapan, Mass. just hours after a teenage boy in Roxbury, Mass. died of the identical condition. Two other children in East Boston almost suffered the same fate, but were rushed to area hospitals and survived.
In each case, someone had left the car running to provide heat, but didn't realize the tailpipe was blocked up by snow. As a result, the vehicle cabin filled with odorless, invisible carbon monoxide, which poisoned the occupants.
Sadly, this isn't just a freak occurrence
According to a 2007 report from the National Highway Traffic Safety Administration, 147 people still die each year from accidental carbon monoxide poisoning from cars.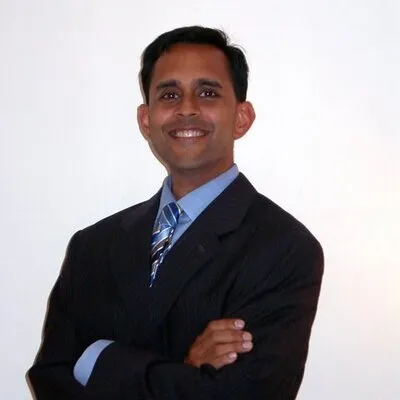 Former Brookings Expert
Chief Medical Officer and Senior Vice President of Translation -
Optum Labs
The most insidious feature of carbon monoxide poisoning is that the early symptoms — mild nausea, dizziness, and weakness — are very mild and seem like mere car sickness. Yet during this time, the poison enters the bloodstream, attacks red blood cells, and prevents them from carrying oxygen. The unsuspecting victim is being suffocated gradually from the inside.
2005, Massachusetts passed Nicole's Law, which requires carbon monoxide detectors in homes (the 7-year-old died when her home's furnace vent was blocked by snow). And even though the technology for carbon monoxide detection is cheap and easily available, no automaker has yet included it in their cars.
After this was posted, I got an email from 10-year-old Dylan Bemis. Inspired to make a difference, he and a team of nine 5th and 6th grade students at St. Mary Magdalen School in Delaware entered a Lego League competition (they called themselves the Robo Dogs), and designed a solution after reading the article. Here's a look at their idea, which won first place for "innovative solution" to a problem at the qualifying tournament and regional finals (they just missed making the national finals, held in St. Louis):
I recently shared this diagram with Joshua Sharfstein, the Maryland secretary of health and former deputy commissioner of the U.S. Food and Drug Administration, who replied that he loved seeing the 10-year-olds' design and later sent out the following tweet:
Great idea by @darshaksanghavi … Carbon monoxide detectors in cars would be inexpensive and save lives http://t.co/cFyztK44zO


— Joshua Sharfstein (@drJoshS) February 27, 2014
Wouldn't it be great if a manufacturer or public health authority could address the problem? We know at least one group of young people stand ready to help.