India is the world's second most populous country, and the largest democracy. In a series of video commentaries starting today, I'll take a look at challenges India is facing both internally and externally. Today, the gap between the people we have and equipping them with the skills they need to earn livelihoods to be productive.
Next week and thereafter, I'll take a look at education; relations with Pakistan and the U.S.; and India's nuclear policy.
Author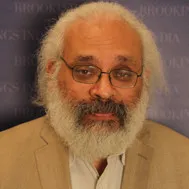 Former Brookings Expert -
Brookings India
Executive Director -
IMF
In India, the push into solar has been driven partly by a desire for cleaner energy sources, but also because there is more financing available for solar than for coal.