The Avenue
Detroit Adapting to New Realities of Metro Revolution
Our book the Metropolitan Revolution, published a year ago today, describes a new normal for governance and economic growth in the United States. The United States Congress, mired in partisan discord, has ceased to perform even basic functions of governance let alone address major national challenges around immigration, competitiveness, climate change and growing inequality. The aging of our population is structurally changing what the federal government even does, with a growing share of spending dedicated to Medicaid, Medicare and Social Security squeezing out everything else.
In this vacuum, cities and metros are left to leverage opportunities and tackle challenges themselves—ready or not.
Detroit—yes, Detroit—is one of the places that's most quickly adapting to this new reality. In the past year, the city has gone far in following the new rules for urban and regional success.
Step one: Leverage your distinctive economy.
Nearly 10 percent of the Detroit metropolitan area's workforce is employed in R&D intensive, STEM-oriented "advanced industries"—one of the highest concentrations in the nation. Auto manufacturing is one of these industries, but there is also a strong education and health care sector, and a burgeoning digital and creative sector, both concentrated in the Midtown and Downtown neighborhoods that comprise Detroit's proposed innovation district, announced last week. Startups have outgrown an early downtown tech hub, the 50,000 square foot M@dison building, so they moved into nearby spaces and have christened the area the M@dison block. The New Economy Initiative and the Detroit Economic Growth Corporation are fostering a strong ecosystem of big businesses and local suppliers in the proposed innovation district: Benchmark organizations spent $200 million more (a 31 percent jump) on goods and services from local suppliers this year than last.
Step two: Repair your municipal balance sheet.
Like many city governments, successive administrations in Detroit kicked the fiscal can down the road, decade after decade. Bankruptcy was an excruciating way to fix the city's fiscal problems, but it has given the city government: the ability to restore municipal services to minimal standards, and the discipline, enforced by continued state oversight, to stay out of trouble. New Mayor Mike Duggan champions accountability and performance metrics that will help people understand where their tax dollars go.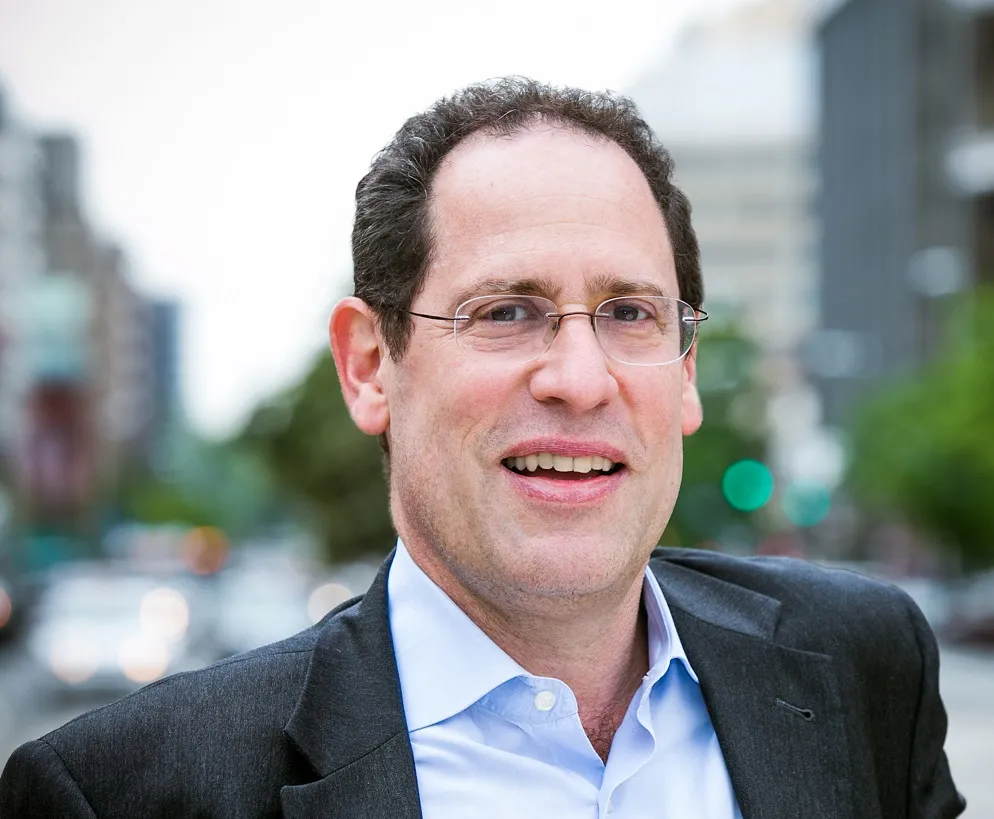 Former Centennial Scholar
Former Brookings Expert
Director, Center for Urban Innovation
, The Aspen Institute
Step three: Unlock capital from private and civic institutions.
 Non-government actors have been, and continue to be, critical in rebuilding. For example, the linchpin of the proposed bankruptcy settlement is the so-called "grand bargain": Philanthropies and private businesses contribute $366 million, and the state another $195 million, to limit cuts to city retiree pensions, and thereby preserve the collection of the Detroit Institute of Art, which would have been auctioned to cover city debts. But philanthropies and private sector companies have been shoring up the city for a long time. The Kresge Foundation and other philanthropies like the Ford and Hudson-Webber Foundations along with local businesses are making significant contributions to fund the M1 rail line, which will knit together the innovation district. The New Economy Initiative is supporting local entrepreneurship. Dan Gilbert's Rock Ventures, the Henry Ford Health System, Wayne State University, the Detroit Medical Campus and the College for Creative Studies have invested billions in Downtown and Midtown as well. There is more money available in cities than people think to strengthen the economy–but it's not necessarily public money.
Step 4: Collaborate to compete.
Within Detroit, and even within the wider southeast Michigan region, people have shown a new willingness to work together. The grand bargain, if it holds together, would be the best example. But it's not the only one. In 2012, voters in Wayne, Macomb, and Oakland Counties agreed to a small property tax bump to support the Detroit Institute of Art. That may not sound like a big deal, but long term collaboration often starts with small steps. The role of the state and federal governments in supporting the city—not just through infusions of cash but also convening and allowing the city flexibility in how it spends existing dollars—are a new model of federalist collaboration between the different levels of government. As part of the proposed innovation district, the mayor charged the leaders of key anchor institutions, philanthropies and corporations to work together to make it happen.
The region still has a way to go, but it has come farther, faster, than anyone would have expected. One local columnist marveled: "All these groups are working together, displaying solidarity and leadership, the way civic fathers do in old-fashioned history books … A region grown infamous for modeling what not to do is showing off courage and commitment, social intelligence and communal generosity.
Detroit is neither perfect nor healed. But its progress in the last year has been remarkable. For the Metropolitan Revolution's birthday, we're celebrating Detroit.
The authors thank former New York City Deputy Mayor Robert K. Steel for first articulating the new rules for urban and regional success.