Lately, the debate over workforce preparedness has moved away from the "four-year degrees for all" message in favor of broader calls for an array of postsecondary education that includes associate degrees and skills certifications, as well as bachelor's and advanced degrees. Studies by Georgetown's Center on Education and the Workforce, my colleague Jonathan Rothwell, and other leading thinkers in the field prompted this shift in emphasis by pointing out that a sizable number of jobs in coming years will be available to individuals with sub-baccalaureate training.
In Tennessee, the realization that more people will need to attain some level of postsecondary education (though not necessarily a bachelor's degree) inspired Gov. Bill Haslam to develop an innovative suite of proposals designed to improve access to higher education and better align the state's institutions with the current and projected needs of industry. Announced as part of the governor's State of the State address last week, these proposed actions reveal a new approach to workforce development that is far more attentive to the realities of the state's regional economies. This southern, predominantly conservative state understands that investment in postsecondary education today will, in time, benefit all Tennesseans by bolstering the competitiveness of the state's economy.
The centerpiece of Gov. Haslam's proposals is the Tennessee Promise, which will allow graduating high school seniors to attend one of the state's community colleges or colleges of applied technology (TCATs) for two years free of charge. By eliminating the expense of obtaining an associate degree, the Tennessee Promise will help greater numbers of Tennesseans pursue higher education and, in turn, ensure that the state has a strong, appropriately trained workforce in the years ahead.
Equally compelling are new recommended actions to implement Tennessee LEAP, the Labor Education Alignment Program. Established by the state legislature in 2013, Tennessee LEAP aims to address ongoing problems with poor alignment among key stakeholders in the state's education and workforce development systems. (The Metro Program's report on the Tennessee auto industry released last fall highlighted alignment as a key concern and offered a number of recommendations for how the public and private sectors might address this challenge.)
Gov. Haslam's proposed $10 million Skills Gap Grant competition represents an important effort to advance the Tennessee LEAP agenda. These competitively awarded grants will allow regions to tailor programming to address existing and expected skills gaps in their economies. At the same time, this competition will foster greater collaboration among regional stakeholders while also working to improve the alignment of state and local education and workforce development efforts.
Another component of Tennessee LEAP is the newly created workforce subcabinet in the governor's office, which will bring together representatives from the governor's staff, related state agencies, and industry stakeholders. This group will work to improve the alignment of state agencies and programs, educational institutions, and the private sector in order to strengthen Tennessee's education and workforce development systems. In addition, the subcabinet will encourage the emergence of a statewide network of local alignment coalitions (likely along the lines of the Skills Panel model employed in Nashville and elsewhere throughout the country). A governor-appointed Director of Workforce Alignment will head the subcabinet and assume responsibility for monitoring the progress of those regional entities that receive Skills Gap Grants.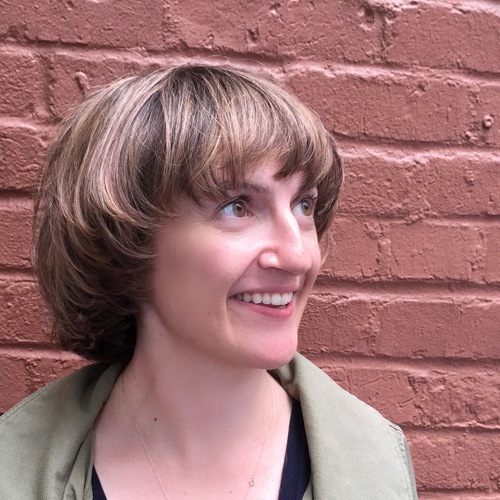 Associate Director -
Intentional Futures
Former Senior Policy Associate and Associate Fellow -
The Brookings Institution
Lastly, in an effort to improve postsecondary educational performance and alignment with area economies, Gov. Haslam has instructed the Tennessee Higher Education Commission to create annual scorecards to track progress and performance of Tennessee's universities, community colleges, and TCATs. These scorecards will set benchmarks and demonstrate return on investment by tracking graduation rates, job placement within graduates' fields of study, and compensation rates up to five years post-graduation.
Tennessee's new Promise and LEAP proposals signal a shift in how states think about postsecondary education and workforce preparedness. By adapting education and workforce training systems to the reality that tomorrow's jobs will require some level of higher education and improving alignment between all stakeholders, states like Tennessee are taking action now to ensure that their residents are well prepared for the economic realities of the future.