At the end of January the House of Representatives passed a new $1 trillion five-year Farm Bill, by 251 votes to 166. The bill, which is now on its way to the Senate where it is expected to pass in a vote, cuts $8.6 billion from the Supplemental Nutrition Assistance Program (SNAP, formerly food stamps) over the next 10 years—significantly less than House Republicans had previously proposed, but more than Democrats had initially agreed to. The main provision of the bill changes aspects of the SNAP benefit calculation that would affect benefits for roughly 850,000 households, who would see an average decline in monthly benefits of $90 according to the Congressional Budget Office. However, benefit levels for more than 96 percent of the nation's 48 million SNAP recipients would not be affected under this compromise. 
That's good news, as SNAP recipients already saw their benefits cut in November following the expiration of the 2009 Recovery Act expansion to the program. As recent news coverage has highlighted, the families and individuals affected by those cuts are already some of the country's most vulnerable. An overwhelmingly large percentage (87 percent) of SNAP recipients live in households with children, seniors, or people with disabilities. Upwards of 21 million children in the United States—more than one in four nationally—live in households receiving monthly food support through SNAP.
This past summer, we pointed out that SNAP recipients are increasingly likely to reside in suburban areas. Just as poverty has shifted decidedly toward suburbs over the last several years, so has the geography of households receiving food assistance. According to our analysis of the latest American Community Survey data, the number of suburban households receiving SNAP benefits grew by 116 percent from the start of the Great Recession in 2007 to 2012, compared to a 79 percent growth rate in the country's largest cities. By 2012, 55 percent of SNAP households in the country's largest metropolitan areas were located in the suburbs, up from 51 percent in 2007.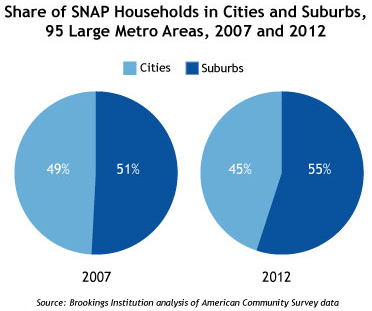 The recent release of the Census Bureau's Supplemental Poverty Measure (SPM) underscores the importance and effectiveness of the SNAP program in alleviating poverty: Each year between 2009 and 2012, the SNAP program lifted an average of almost 4.8 million people above the poverty line. Of those 4.8 million, over 2.1 million were children. Every state benefitted from SNAP—from Texas, where nearly 470,000 individuals were lifted out of poverty per year by the program, to the District of Columbia, where the corresponding figure was 14,000.
Jane R. Williams previously worked as a research assistant with the Brookings Metropolitan Policy Program and is currently employed at Opower as an implementation engineer. Williams has a background in urban and human geography.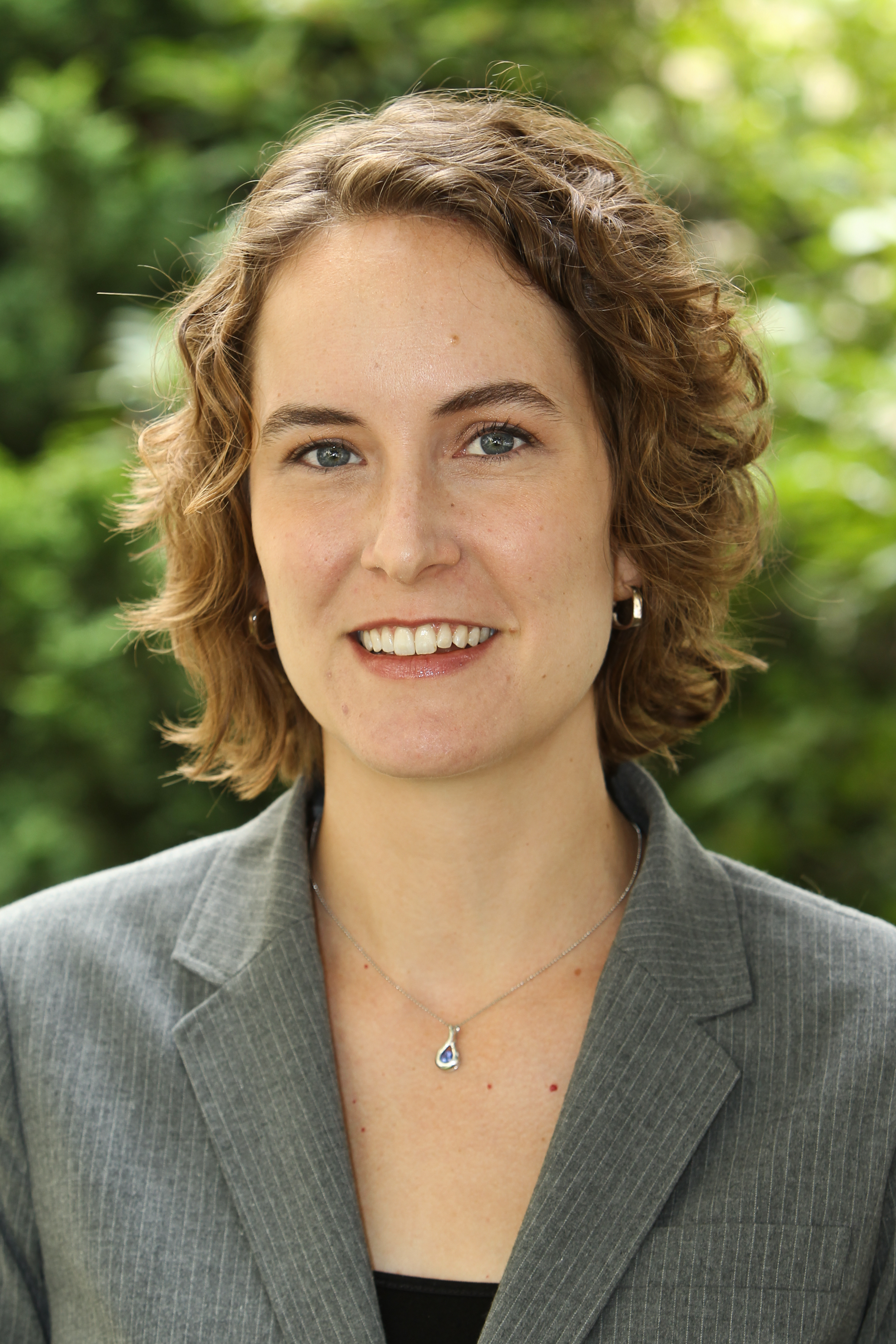 Former Nonresident Senior Fellow
There are many steps that local leaders can take to more effectively address today's geography of poverty, as outlined in our recent book Confronting Suburban Poverty in America. However, these efforts on their own—absent a functioning federal safety net—would be insufficient to address the scope and scale of today's need. Effective federal programs like SNAP provide an essential foundation that helps working families meet their basic needs, regardless of where they live. As poverty rates remain stubbornly high years after the official end of the Great Recession, that foundation remains critical to the economic stability of millions of struggling families across the country.