The June 24 Brexit vote in the United Kingdom will force countries and companies to assess how best to adapt to a brave new and unknown world for both the U.K. and the European Union (EU). One important area deserving immediate attention is how Brexit might affect the continuing viability of the EU's Digital Single Market Strategy (DSMS).
Based on the 2016 EU Digital Scorecard that benchmarks the progress of all its member states, the ability for the U.K. to thrive on an independent basis seems at first glance to support those who advocated for Brexit. Overall, the U.K. ranks sixth among 28 EU countries. In digital connectivity, it has 100 percent household coverage and 85 percent household take-up by of fixed broadband networks. Take-up of mobile broadband at 87 percent is significantly above the EU average as well.
The U.K. also has a 90 percent rate of internet use in its population. There is a high proportion of digital literacy among the public at large—67 percent of the population now has sufficient digital skills to operate effectively online (better than all but five EU countries). The English language also is advantageous, since U.K. citizens have a widespread market for producing and consuming some of the most attractive digital content in the world.
But as the scorecard analysis shows, "the United Kingdom is lacking skilled [information and communications technology] professionals. Demand for skilled ICT professionals within the economy is rising rapidly, while the supply is not keeping pace…young people need to be attracted to ICT studies and jobs, which provide good career opportunities, are well paid and which are key skills for deriving the benefits of ICT for the economy and society."
Under Brexit, the U.K. will now have to innovate more from within, which includes expanding its digital talent pool primarily within its geographic borders. This may be difficult to sustain since digital expertise will be more readily available in neighboring countries that remain part of the EU.
One of the cornerstones of the DSMS is the promotion of seamless cross-border e-commerce within the EU. Separated from the EU, U.K. consumers might find themselves with diminished opportunities to take advantage of this planned capability. The most popular online activity in the U.K. is shopping; at 87 percent of internet users, the U.K. ranks first in terms of online shopping among all internet users throughout the EU. The costs of cross-border purchases for U.K. consumers are likely to rise under Brexit, however, while their consumer protections will not be as high as their geographic neighbors.
U.K. businesses that want to expand from bricks-and-mortar to online, or to start up as online-only enterprises, may find themselves disadvantaged, too. As the EU notes in its scorecard analysis:
 "[a] true digital economy is one where businesses take full advantage of the possibilities and benefits offered by digital technologies, both to improve their efficiency and productivity, as well as to reach customers and realize sales. Businesses in the United Kingdom are not fully taking advantage of these possibilities. The adoption of digital technologies is an important driver of labor productivity growth and needs to be strengthened."
Competition also is an important aspect of digital innovation. Without the competitive spur of the EU, especially Nordic countries and industrial powers such as France and Germany, it remains to be seen whether the British economy can maintain its digital leadership in a more isolated environment.
Despite Brexit, the EU will forge ahead this year with concrete proposals to implement the DSMS. The U.K. will find itself in a weak bargaining position in any negotiations to substitute digital trade agreements for integrated EU membership. On balance, it will come to realize that the realities of digital interdependence make political independence a difficult aspiration to maintain.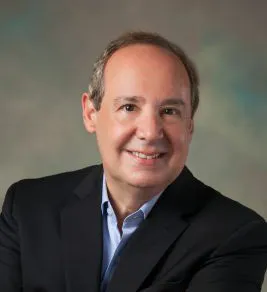 Howard Distinguished Endowed Professor of Media Management and Law and Beaman Professor of Communication -
University of Tennessee, Knoxville