Forty-six million Americans use mobile fitness and health apps. Over half of providers serving Medicare or Medicaid patients are using electronic health records (EHRs). Despite such advances and proliferation of health data and its collection, we are not yet on an inevitable path to unleashing the often-promised "power of data" because data remain proprietary and fragmented among insurers, providers, health record companies, government agencies, and researchers.
Despite the technological integration seen in banking and other industries, health care data has remained scattered and inaccessible. EHRs remain fragmented among 861 distinct ambulatory vendors and 277 inpatient vendors as of 2013. Similarly, insurance claims are stored in the databases of insurers, and information about public health—including information about the social determinants of health, such as housing, food security, safety, and education—is often kept in databases belonging to various governmental agencies. These silos wouldn't necessarily be a problem, except for the lack of interoperability that has long plagued the health care industry.
For this reason, many are reconsidering if health care data is a public good, provided to all members of the public without profit. This idea is not new. In fact, the Institute of Medicine established the Roundtable on Value and Science-Driven Healthcare, citing that:
"A significant challenge to progress resides in the barriers and restrictions that derive from the treatment of medical care data as a proprietary commodity by the organizations involved. Even clinical research and medical care data developed with public funds are often not available for broader analysis and insights. Broader access and use of healthcare data for new insights require not only fostering data system reliability and interoperability but also addressing the matter of individual data ownership and the extent to which data central to progress in health and health care should constitute a public good."
Indeed, publicly available health care data holds the potential to unlock many innovations, much like what public goods have done in other industries. As publicly available weather data has shown, the public utility of open access information is not only good for consumers, itis good for businesses  
Now more than ever, consumers expect care providers to work together and leverage all of the tools available to them—and providers are in agreement. A 2013 report found that 60 percent of Americans wanted to communicate electronically with their providers, 81% of providers see mobile access as supporting care coordination, and 58 percent would rather provide some patient care remotely. Yet, concerns remain with patient privacy and the quality of the data. There is further concern that opening access to data would undermine the incentives to collect quality data because "research parasites" would benefit without any investment. To address these concerns, stakeholders should consider how to best promote an open-data environment, since data will surely play a significant role in improving health care.
For their part, policymakers and public officials should write and support legislation and programs that support the free flow of patient information to improve patient care. While the Health Insurance Portability and Accountability Act (HIPAA) and the Health Information Technology for Economic and Clinical Health Act (HITECH) have prevailed over health information management for years and provide important patient protections and physician incentives, these acts do not fully enable connectivity, nor have they prevented significant breaches of patient health data. Introduced to address this gap, the 21st Century Cures Act, if successful, could accelerate innovation, make it easier for care providers to coordinate care, and integrate the patient into data gathering and management. 
On the regulatory side, government agencies have taken efforts to build an interoperable infrastructure and to open up and facilitate access to valuable data. In pursuit of greater interoperability, the Office of the National Coordinator for Health IT highlighted the ongoing issue of "information blocking" among records vendors, which precipitated announcements by many vendors to eliminate record transfer fees. Government agencies can also directly facilitate open access to de-identified data, as the Centers for Medicare & Medicaid Services (CMS) has done with innovation center initiatives, provider utilization, provider financial relationships, and Medicare's physician and hospital Compare rankings. Such data is extremely valuable downstream for companies and organizations who are working to paint a clearer picture of American health care for consumers and other decision-makers.
However, publishing information comes with the responsibility to ensure its accuracy and representativeness, and responding to these concerns is a key part of maintaining the data's public utility.
Companies, for their part, can also be stewards of good practices, encouraging interoperability and standards for security and privacy, as many EHR companies have recently done by eliminating record-transfer fees. Consumers will increasingly demand such interconnectedness, and companies' best interests will be in staying ahead of the curve. Similarly, privacy and security are growing areas of concern for consumers, rewarding the companies that proactively invest in security. Health data sharing does not stop with EHR vendors, insurers, and providers, however. Many employers are also stepping up as stewards of health data and working with newer entities that apply data insights to improve employee health care engagement and outcomes.
In the end, no innovation in health care matters unless it creates an experience that patients and doctors can access, understand, and act upon. Creating this experience with new and emerging technologies requires continual consideration of patients' self-management and healthy behavior motivations, providers' practice patterns, and how to deliver useful information at the point of decision making. It requires a picture of current trends that is as comprehensive and accurate as possible. Fortunately, much of this data already exists.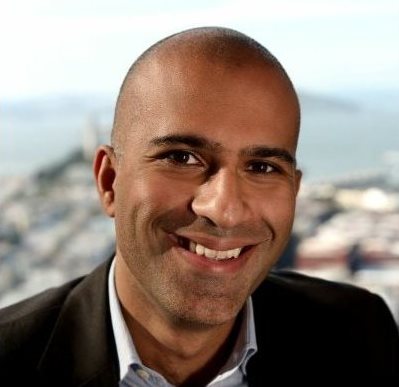 Former Brookings Expert
Partner -
Aberdare Ventures
Senior Research Assistant