At the beginning of another year, TechTank looks ahead to the technology policy issues that will be important in 2016. Several fellows of the Center for Technology Innovation offer their insight into cybersecurity, health care data management, and the automation of public services.
Stuart Brotman: Cybersecurity
I expect a range of cybersecurity problems—even crises—will be at the forefront of major technology policy issues worldwide. Both governments and the private sector will need to grapple with these issues, and work toward greater joint efforts to minimize the enormous economic, political and societal damage that major breaches of online systems can create. There will be increasing focus on domestic detection and remediation efforts, combined with more vigorous enforcement through better bilateral and multilateral cooperation. Like football and basketball, dealing with cybersecurity requires playing both offense and defense—but never taking a time out.
Kevin Desouza: Automation is coming to an agency near you
Advances in robotics and artificial intelligence are changing how we think about work and the design of organizations. In the public sector, the next few years will see an increase in number of smart technologies that automate manual work. These technologies will be more effective and efficient than humans. They will change the composition of our workforce, especially when it comes to tasks that have a high degree of structure and predictability. In addition, what we currently consider high-end knowledge workers will feel the effects. Consider developments in predictive analytics and the associated automation of actions based on them. These have the potential to transform everything from how many police officers we need on the street, to the number of IRS agents or analysts at Housing and Urban Development and even, yes, the number of teachers we need. If you have any doubt, look at how emerging technologies and learning platforms are helping students get more personalized instructions for things like math and reading where gaming, analytics, and AI is at work. The real question becomes how public agencies are going to take advantage of these technologies to transform the next generation of the workforce. In addition, we need to identify how these technologies will change how we design and structure our public institutions.
Niam Yaraghi: Managing health care data
Despite intense opposition and significant technical glitches and economic barriers, the Affordable Care Act could successfully provide health coverage to millions of uninsured Americans. Expanding coverage was the easiest part step forward, to keep ACA financially sustainable, we need to control health care costs or otherwise insurance premiums will continue to rise to a level which will soon become un-affordable for many Americans. The Obama administration has spent millions of dollars in implementing information technologies and economic policies which are aimed towards enabling and encouraging medical providers to increase the quality and reduce the costs of their services by collecting and analyzing huge amounts of patient data. We should closely observe the results of such efforts as many of the forthcoming success stories can be repeated in larger settings and higher state and national levels. Specifically, we need to see how health data can be smoothly exchanged between medical providers and how analysis of such data will help medical providers to be more efficient. We also need to keep an eye on the performance of new types of medical providers such as accountable care organizations and see how the shifts towards pay-for-performance models encourages new organizations to provide better care at lower costs.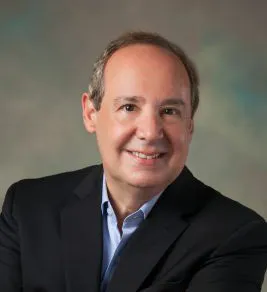 Howard Distinguished Endowed Professor of Media Management and Law and Beaman Professor of Communication -
University of Tennessee, Knoxville