Editor's Note: This post is part of a series on the

2015 Financial and Digital Inclusion Project (FDIP) Report and Scorecard

, which were launched at a Brookings

public event

in August. Previous posts have highlighted

five key findings from the 2015 FDIP Report

, explored financial inclusion developments in

India

, and examined the rankings for selected FDIP countries in

Southeast and Central Asia

, the

Middle East

, and

Africa

.
The 2015 Financial and Digital Inclusion Project (FDIP) Report and Scorecard were launched in August of this year and generally reflect data current through May 2015. Since the end of the data collection period for the report, countries have continued to push forward to greater financial inclusion, and international organizations have continued to assert the importance of financial inclusion as a mechanism for promoting individual well-being and macroeconomic development. Financial inclusion is a key component of the United Nations' Sustainable Development Goals, signaling international commitment to advancing access to and use of quality financial products among the underserved.
We discussed one recent groundbreaking financial inclusion development in a previous post. To learn more about the approval of payments banks in India, read "Inclusion in India: Unpacking the 2015 FDIP Report and Scorecard."
Below are four other key developments among our 21-country sample since the end of the data collection period for the 2015 FDIP Report and Scorecard. The list is in no way intended to be exhaustive, but rather to provide a snapshot illustrating how rapidly the financial inclusion landscape is evolving globally.   
1) The Philippines launched a national financial inclusion strategy.
In July 2015, the Philippines launched a national financial inclusion strategy (NFIS) and committed to drafting an Action Plan on Financial Inclusion. The Philippines' NFIS identifies four areas central to promoting financial inclusion: "policy and regulation, financial education and consumer protection, advocacy programs, and data and measurement."
 As discussed in the 2015 FDIP Report, national financial inclusion strategies often serve as a platform for identifying key priorities, clarifying the roles of key stakeholders, and setting measurable targets. These strategies can foster accountability and incentivize implementation of stated initiatives. While correlation does not necessarily equal causation, it is nonetheless interesting to note that, according to the World Bank, "[o]n average, there is a 10% increase in the percentage of adults with an account at a formal financial institution for countries  that launched an NFIS after 2007, whereas the increase is only 5% for those countries that have not launched an NFIS."
2) Peru adopted a national financial inclusion strategy.
With support from the World Bank, Peru's Multisectoral Financial Inclusion Commission established an NFIS that was adopted in July 2015 through a Supreme Decree issued by President Ollanta Humala Tasso. The strategy contains a goal to increase financial inclusion to 50 percent of adults by 2018. This is quite an ambitious target: As of 2014, the World Bank Global Financial Inclusion (Global Findex) database found that only 29 percent of adults in Peru had an account with a formal financial services provider. The NFIS also commits the country to facilitating access to a transaction account among at least 75 percent of adults by 2021.
Peru's NFIS emphasizes the promotion of electronic payment systems, including electronic money, as well as improvements pertaining to consumer protection and education. Advancing access to both digital and traditional financial services should boost Peru's adoption levels over time. As noted in the 2015 FDIP Report, while Peru's national-level commitment to financial inclusion and regulatory environment for financial services are strong, adoption levels remain low (Peru ranked 15th on the adoption dimension of the 2015 Scorecard, the lowest ranking among the Latin American countries in our sample).
3) Colombia updated its quantifiable targets and released a financial inclusion survey.
The 2015 Maya Declaration Progress Report, published in late August 2015, highlights a number of quantifiable financial inclusion targets set by the Ministerio de Hacienda y Crédito Público de Colombia (Colombia's primary Maya Declaration signatory) relating to the percentage of adults with financial products and savings accounts. For example, the target for the percentage of adults with a financial product is now 76 percent by 2016, up from a target of 73.7 percent by 2015. The goal for the percentage of adults with an active savings account in 2016 is now 56.6 percent, up from a target of 54.2 percent by 2015. To learn more about concrete financial inclusion targets among other FDIP countries, read the 2015 Maya Declaration Progress Report.
In July, Banca de las Oportunidades, a key financial inclusion stakeholder in Colombia, presented the results of the country's first demand-side survey specifically related to financial inclusion. As noted by the Economist Intelligence Unit, previous national-level surveys conducted by entities such as the Superintendencia Financiera and Asobancaria have identified supply- and demand-side indicators pertaining to various financial services. As discussed in the 2015 FDIP Report, national-level surveys that focus on access to and usage of financial services can help identify areas of greatest need and enable countries to better leverage their resources to promote adoption of quality financial services among marginalized populations.
4) Nigeria's "super agent" network enables greater access to digital financial services.
In September 2015, telecommunications company Globacom launched a "super agent" network, Glo Xchange, which can access the mobile money services of any partner mobile money operator. The network has been launched in partnership with four banks. Globacom was given approval in 2014 to develop this network; since then, the company has been recruiting and training its agents. About 1,000 agents will initially be part of this system, with a goal to recruit 10,000 agents by September 2016. Expanding access points to financial services by building agent networks is hoped to boost adoption of digital financial services.
Despite having multiple mobile money operators (19 as of October 2015, according to the GSMA's Mobile Money Deployment Tracker), Nigeria's mobile money adoption levels have not reached the degree of success of some other countries in Africa: The Global Findex noted that less than 3 percent of adults in Nigeria had mobile money accounts in 2014, compared with over 30 percent in Tanzania and about 60 percent in Kenya. Nigeria's primarily bank-led approach to financial services, which excludes mobile network operators from being licensed as mobile money operators, is one factor that may have constrained adoption of mobile money services to date. You can read more about Nigeria's regulatory environment and financial services landscape in the 2015 FDIP Report.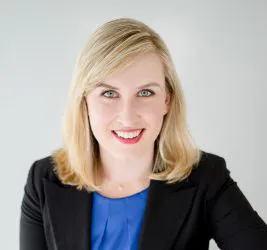 Douglas Dillon Chair in Governmental Studies
We welcome your feedback regarding recent financial inclusion developments. Please send any links, questions, or comments to FDIPComments@brookings.edu.