Five years ago today, the Federal Communications Commission released the first-ever U.S. National Broadband Plan, a 376-page document. That plan was mandated by the American Recovery and Reinvestment Act of 2009, known commonly as the stimulus. In addition to $787 billion in new spending to help jumpstart an economy in deep recession, Congress required that the federal government, under the FCC's leadership, develop broadband policies that would contribute to this critical effort in a meaningful way.
As a result, the US then became the 52nd country to develop a national broadband plan; in the intervening years, more than 100 other countries have followed. Today, over three quarters of all United Nation members have a national broadband plan that is being implemented—a truly global phenomenon.
Today, a number of federal agencies, including the FCC, continue to support and implement the U.S. National Broadband Plan. The Plan continues to make a great contribution to a global conversation about broadband development.
The National Broadband Plan today
That's because of the Plan's holistic perspective–it is firmly rooted in an understanding of the dynamics that shape the broadband Internet ecosystem. These equal pillars are the basis for the Internet's broad economic and social benefits. The broadband Internet ecosystem includes applications and content, devices and networks. These essential elements drive each other in a virtuous cycle that is highly interdependent. If broadband networks are fast, reliable and widely available, companies produce more powerful and more capable devices to connect to them. These new applications draw interest among various end users, bring new users online, and increase use among those who already subscribe to broadband services.
The continuing growth in the broadband Internet ecosystem reinforces the cycle; for example, by encouraging service providers to boost the speed, functionality and reach of the networks. Consequently, any consideration of how to best shape the future of broadband Internet should account for the entire ecosystem, rather than individual elements. Unlike their predecessors, who operated in only one sphere, today's Internet companies such as Amazon, Apple, Google, and Microsoft, offer diverse products and services, making it difficult, if not impossible, to impose regulatory mandates without creating unintended consequences for other parts of the broadband Internet ecosystem.
Aim for a Wide Open Internet
The goal of securing an Open Internet is too narrow as a foundation for durable policymaking. Rather, the Wide Open Internet is what the United States and other countries around the world should aim to achieve. The Wide Open Internet encompasses the broader goal of an efficient ubiquitous broadband Internet ecosystem with virtually unlimited content and applications available without government restrictions. Users should be able to use the Internet at home, at work, and on the run through a range of devices accessing affordable high-speed wireline and wireless broadband networks.
The Wide Open Internet is not just a digital data transport path; instead, it is a critical digital engine for national economic, educational, cultural and social growth, with the broadband Internet ecosystem as its base. This distinction is worth underscoring as new government policies are crafted at home and abroad. These policies may effectively regulate only one element of the broad Internet ecosystem, but this approach could have unintended long-term consequences. A truly Wide Open Internet should reflect this broader outlook, which is fully consistent with the larger objectives of the National Broadband Plan.
More TechTank posts available here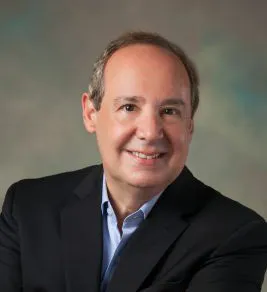 Howard Distinguished Endowed Professor of Media Management and Law and Beaman Professor of Communication -
University of Tennessee, Knoxville