The migration deal that Turkey and the European Union reached in March received heavy criticism. It was slammed for giving unacceptable concessions to Turkey's strongman, President Recep Tayyip Erdoğan, with critics accusing German Chancellor Angela Merkel—desperate to stem the tide of Syrian refugees and irregular migration into Europe—of being willing to overlook Erdoğan's disregard for democratic values. Some expected to see Merkel's downfall. Instead, however, it is the Turkish prime minister who is losing his job.
As revealed in the Financial Times, it was not Erdoğan but rather Prime Minister Ahmet Davutoğlu and his team who negotiated the migrant deal. Davutoğlu hoped the deal would secure Europe's assistance in tackling the major humanitarian challenge Turkey faces, while also setting Turkey on track towards visa liberalization with Europe. The latter would clearly strengthen Davutoğlu's hand in an ongoing, but fairly discreet, power struggle with Erdoğan. A document, now known as "the Pelican brief," has made this behind-the-scenes struggle public. The report lays out Erdoğan's displeasure over the fact that the migration deal was Davutoğlu's brainchild and reveals that the president had not been adequately consulted. 
The revelation coincided with the Justice and Development Party's (AKP) decision to curtail Davutoğlu's executive powers within the party. These powers had specifically been granted to Erdoğan during his tenure as the prime minister (from 2003 to 2014) and the leader of the party prior to his election as president in August 2014.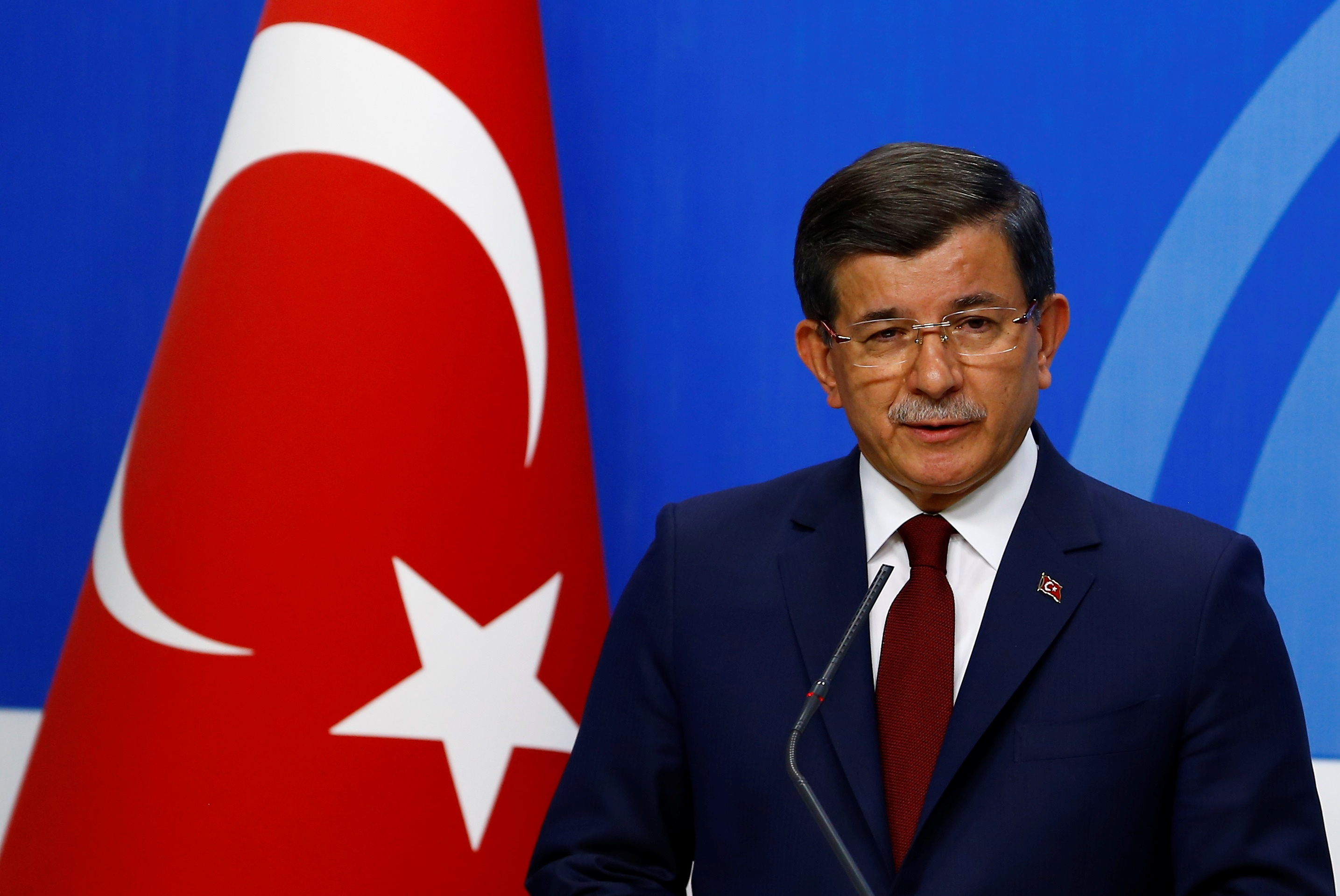 Turkish Prime Minister Ahmet Davutoğlu speaks during a news conference at his ruling AK Party headquarters in Ankara, Turkey May 5, 2016. Photo credit: Reuters/Umit Bektas.

Bruised by this decision, Davutoğlu went on to address AKP members and announced that he would never sacrifice party interests to political ambitions. This precipitated speculations that he was preparing to resign from his post. Meanwhile, Erdoğan summoned him—apparently disregarding constitutional requirements that as president he remain uninvolved with political parties—and simply asked him to call for an extraordinary congress of the AKP, effectively sacking him. 
A columnist who used to be pro-AKP, writing in one of the few surviving opposition papers in Turkey, noted that this development signaled a shift from "a single-man party to a single-man regime." This reality became starker in a note circulated by a presidential advisor, while Davutoğlu was still addressing his party colleagues at the parliament. The note simply read: "Turkey=RTE=AK Party." He noted that whether you read the formula from right to left or left to right, reality speaks for itself: Erdoğan is the undisputed leader of Turkey and the AKP. 
So this is where Turkey stands today—a far cry from the days when the AKP came to power in 2002 on a ticket promoting liberal democracy, diversity, rule of law, and EU accession. It is ironic that all this coincides with the European Commission issuing a conditional backing for visa liberalization for Turkish nationals. Many are already speculating that one of the possible candidates as Davutoğlu's successor could well be Erdoğan's son-in-law, the current minister of energy. Whoever gets appointed—not elected, as there will be only one candidate—at the party congress as party leader (and eventually prime minister), his paramount task will be to ensure that a new constitution legalizes Erdoğan's "one-man" rule and is supported through a referendum. Will Merkel find in the new premier a partner committed to seeing the implementation of the EU-Turkey deal through? Or will she and her critics actually miss Davutoğlu when he's gone?