Content from the Brookings Doha Center is now archived. In September 2021, after 14 years of impactful partnership, Brookings and the Brookings Doha Center announced that they were ending their affiliation. The Brookings Doha Center is now the Middle East Council on Global Affairs, a separate public policy institution based in Qatar.
"Three airlines from two countries the size of South Carolina are trying to take over commercial aviation," intones a narrator in a recent "educational video" produced by Delta Airlines. The 15-minute film was the latest salvo from U.S. airlines against Gulf carriers Emirates Airline, Etihad Airways, and Qatar Airways (known collectively as the ME3), portraying the latter as government-subsidized vanity projects taking jobs from "hard-working Americans" through unfair competition.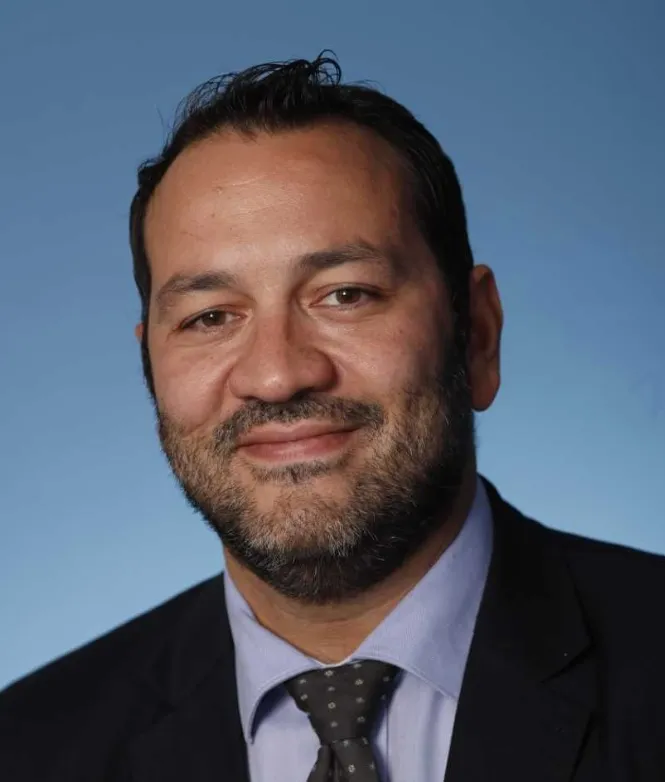 Ph.D. Candidate -
Harvard University
The ME3 certainly have a winning product. They have won over customers with newer aircraft, better service, and highly competitive fares on flights that can span the globe with a single layover—aided by ready access to cheap fuel, lax labour laws, and airports that can operate 24/7, without concern for night-time noise restrictions.
The Middle East and North Africa region is no stranger to being profitable flyover country. Gulf rulers were paid handsomely for British air landing rights on routes to India in the 1930s and 1940s, much the same as Libya's monarchy received extensive U.S. subsidies in exchange for Wheelus Air Force Base in the 1950s and 1960s. More recently, the three carriers—along with Turkish Airlines (another hub-and-spoke titan)—tripled their passengers between 2005 and 2015, reaching 155 million a year.
Experiencing Turbulence
Yet much as the Gulf carriers have individually proven economically successful, they are at a political disadvantage in facing down their American competitors for a simple reason: National appeals and state boundaries divide them rather than unite them. While Etihad and Emirates might achieve a degree of "friendly rivalry" within the federal framework of the UAE, competition between Qatar and the UAE (newly enlarged into a full-scale regional standoff) forestalls any hope of broader Gulf carrier coordination.
All of the major U.S. carriers perceive a similar threat from Gulf airlines' expansion, all are governed by the same political system, and all are well-positioned to play to the economic nationalism harped on by President Trump's "America First" rhetoric. Likewise, their overarching goal is clear: Revise the "Open Skies" agreement with various Gulf countries and limit the access of the ME3 to the lucrative U.S. market.
The result is cooperation: A jointly-funded lobbying group, Americans for Fair Skies, portrays measures against the ME3 as a means to keep jobs in the United States, while individual U.S. airlines attack their overseas rivals on their own. In addition to Delta's video, for example, American Airlines cancelled code sharing agreements with Qatar Airways and Etihad, calling it an "extension of our stance against the illegal subsidies that these carriers receive from their governments."
Such concerted action has borne fruit, with the White House reportedly considering taking action, along with allies in Congress. Executive actions by the Trump administration have also chipped away at the ME3's bottom line, though it is impossible to know whether this was an intentional act or collateral damage.
The Trump administration's ban on laptops aboard incoming flights from a number of Middle Eastern carriers earlier this year was certainly a blow to the Gulf carriers' lucrative business class sales. While the ban has been lifted, it (along with the chilling effect of other executive orders restricting entry to the United States) has already affected bottom lines: Emirates reported a 35 percent drop on its U.S.-bound flights by March.
Difficult Connections
Despite piecemeal pushback by Gulf airline executives—usually acerbic comments by Qatar Airways CEO Akbar al-Baker—the main Gulf carriers are presently far too divided by their patrons' political disputes to present a united front against these lobbying efforts. They and their sister carriers in the region certainly tap into a sense of economic nationalism, as well as symbols of Gulf countries' opulence and as a means of burnishing their international reputation. Yet doing so has reinforced the differing aims of their government patrons and owners rather than highlighting a shared interest in defending their shared hub-and-spoke business model.
[T]he main Gulf carriers are presently far too divided by their patrons' political disputes to present a united front against these lobbying efforts.
Since early June, Saudi Arabia, the United Arab Emirates, and Bahrain have put pressure on Qatar Airways as part of their overall campaign to force Qatar to toe the GCC line on relations with Iran and support for Islamist groups, forcing the company to burn additional fuel on longer routes to keep the national brand from suffering.
In addition to the political demands, arguably the blockade has an economic objective: To halt the advance of Qatar Airways at the expense of not only Etihad and Emirates, but also Saudi Arabia and Bahrain's lackluster national carriers, Saudia and Gulf Air.
Qatar Airways has been fighting back, aiming to establish a second hub in ostensibly neutral Oman and attempting to buy a 10 percent stake in American Airlines. The airline has also leased some of its idle short haul aircraft A320's to British Airways (which it owns a stake in) to help bust a British Airways union strike. Still, many of Qatar Airways's aircraft remain grounded while the airline suffers from lower passenger numbers due to the blockade.
All of this does little to defend against protectionist assaults by airlines frozen out by such globe-crossing, hub-and-spoke business models. Rulers in Abu Dhabi, Dubai, and Doha have acquired greater "power of position" by placing their airports (and their territories) at the crossroads of global air routes. However, lower hydrocarbon prices have forced a re-think of the subsidies that the Gulf carriers receive, and some are already under financial strain—particularly Etihad, following its disastrous buy-out of Alitalia. In addition, long-range fuel efficient aircraft such as the Airbus A350 and the Boeing 787 Dreamliner question the long-term sustainability of such a strategy.
Instead of coordinating to face the mounting challenges that the region's carriers are facing, the Gulf carriers may be inflicting further reputational and financial damage on themselves and each other. U.S. airlines have shown that they can look past direct competition to coordinate on strategic issues. Their overseas rivals, beholden to their patrons' deeply fractured regional politics, have shown that they cannot.