We can all breathe a big sigh of relief – the job market does not appear to be dramatically slowing.
After a very weak jobs report for the month of May – when only 11,000 jobs were created – the employment numbers bounced back strongly in June, with 287,000 payroll jobs created this month.
This represents the strongest monthly rate of new job creation this year, and is well above economist expectations of about 170,000 jobs created. The return of Verizon workers to their jobs after a strike last month accounted for only about 35,000 of these jobs. Employment growth over the past 3 months now averages 147,000 – a bit below last year's rate but quite good in a labor market where there is now less slack than before.
Job growth was strong in a range of sectors, including leisure and hospitality, health care and information technology. Growth was also notable in professional and business services, retail trade and finance. Even manufacturing showed a small uptick in employment (of 14,000), after having fallen in previous months (due to the rising value of the dollar and economic slowdowns overseas). But construction jobs this month were flat and mining employment fell again, but only slightly.
On the household side of the ledger, unemployment edged up a bit, from 4.7 to 4.9 percent. But much of this was due to a small bounce back in the labor force participation rate, which had dipped in the previous two months. Other concerns, such as rising part-time employment among those preferring full-time work, were also eased as such employment declined this month.
If there was any disappointment in the report, it was in wage growth. Hourly wages rose by just 2 cents this month, or about 1 percent on an annualized basis. Wage growth had been stronger in the two previous months, suggesting that some labor markets were perhaps tightening up. Over the past year, wage growth has averaged 2.6 percent – above the inflation rate and a modest improvement over previous years in which we were slowly recovering from the Great Recession.
Overall, the June jobs report should ease concerns of a coming economic slowdown, which grew stronger after the "Brexit" vote in Britain. Indeed, this report restores the view that prevailed a few months before, of a slowly but steadily improving labor market.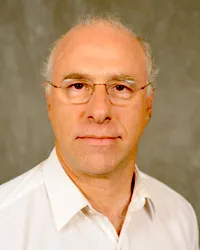 John LaFarge Professor of Public Policy, Georgetown University