As Democrats take back control of the House, they will confront a 21st-century economic reality that consists of two Americas: one with jobs, one without. Two recent papers from my colleagues here at Brookings explore this new economic reality and show how difficult it will be to formulate policy around it.
The first paper, by Clara Hendrickson, Mark Muro, William A. Galston is called "Countering the geography of discontent: Strategies for Left-Behind Places." It opens with a killer graph that shows employment by community size and type. In 2008, at the start of the great recession, employment rates did not vary by the size of the community. During the recession, of course, employment rates everywhere went down. But starting in 2013, when the recovery picked up enough to start creating jobs, something new and different happened. "Big, techy metros like San Francisco, Boston and New York with populations over 1 million have flourished, accounting for 72% of the nation's employment growth since the financial crisis." [1]
This lopsided economic growth was unexpected. Economists have always clung to the belief that a rising tide would lift all boats. Central to that belief was the fact that, historically, people have been willing and able to move from places where there were no jobs to places where there were jobs. That no longer seems to be the case. In fact a complex set of factors interact to make the rich richer and the poor poorer. Take for instance, Amazon's highly publicized 14 month search for two new headquarters. More than 200 communities strutted their stuff—desperate for the jobs Amazon would bring. But in the end they chose suburbs of two mega cities (New York and Washington D.C.) that have high concentrations of digital age workers—something that the smaller "left-behind" communities lack.
The Amazon case points to the first big contributor to the left-behind economy: low levels of digital skills. The digitalization of the economy is being felt in every aspect of the economy including, and especially, manufacturing. Recently General Motors announced it would be cutting 14,800 jobs in the U.S. and Canada. The usual suspects were trotted out: slowing demand, preferences for SUVs over sedans. And the usual political blows were landed by President Trump, who has previously touted the job-creation potential of the auto industry. But, as Mark Muro and Robert Maxim point out in another Brookings paper "GM's layoffs are not just incremental but existential." They are all part of the "company's aggressive transition from analog to digital products." According to Muro and Maxim, "The fastest growing occupations in the auto sector were computer network support specialists and software developers."
Digitalization is affecting everything. Many of the left-behind places Hendrickson, et al. talk about were mining states like West Virginia. But, according to Patrick Thibodeau of Computerworld, "In the next decade, the mining industry may lose more than half of its jobs to automation."[2] Robots don't get black lung disease, nor can they organize or be organized.
Another point of divergence is that housing prices have soared in the high-growth metropolitan areas and they have stagnated in low-growth areas. Have a look at two houses priced at about the median for homes in the United States: a condo in Boston, one of the high-growth cities, and a house in Milwaukee. These were listed on Zillow as of this writing:
| | | | | |
| --- | --- | --- | --- | --- |
| Place | List price | Bedrooms | Bathrooms | Square footage |
| Boston, MA | $243,396 | 2 | 1 | 576 |
| Milwaukee, WI | $249,900 | 3 | 2 | 1,478 |
Home ownership, the goal for many Americans for many decades, has become an albatross around the neck of the economy as housing prices have diverged. According to Hendrickson, et al., part of the blame goes to stringent land use and zoning regulations that have stunted housing supply and increased the cost of housing in prosperous cities. Workers can't afford to move.
Low levels of digital skills in smaller communities combined with sky-rocketing housing prices in big communities have stifled mobility. Moreover, many of the "left-behind" places lack the access to capital, transportation infrastructure, and broadband infrastructure that could create new economic opportunities in situ.
Democrats have been very good at softening the blows in this economy and providing people a modicum of dignity by protecting transfer payments – social security, disability insurance, Medicaid, and Medicare—which have all gone disproportionately to those areas that have been left behind. But in the end, as Belle Sawhill points out in The Forgotten Americans, "Work provides people with an income but it does much more than that. It provides self-respect, a sense of contributing, an identity and a connection to others. So joblessness or (perhaps even the fear of it) undermines human dignity and self-worth. Policies that simply redistribute income do nothing to counter that fact." [3] Sawhill's insights, based on extensive focus group research, go a long way towards explaining why Democrats, the defenders of the social safety net, don't often get much credit from the very voters they are helping. Those voters want more.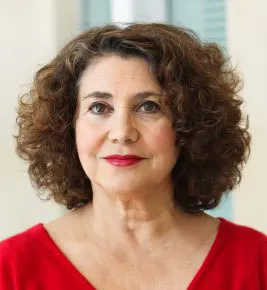 What no one has been very good at—Democrats or Republicans, liberals or conservatives—is finding ways to make these communities share in the prosperity of the broader country, especially the high-income, coastal, "elite" cities that conservative media outlets and politicians espouse as economic bogeymen. Hendrickson, Muro and Galston provide a roadmap that begins, not surprisingly, with the development of digital skills. But they then tackle some of the less obvious problems. They advocate for federal policies that would encourage the growth of affordable housing in the high-growth areas so that people can, in fact, move to where the jobs are. They advocate for the extension of broadband into rural communities. They point out that small, community-based banks have been declining in the past few decades, starving some of these places of capital. Sawhill proposes a GI bill for American workers, designed to prepare them for the jobs that exist and will exist instead of the jobs that that have gone.
The new Democratic Congress needs to continue to protect the social safety net and perhaps patch some of the holes in it. But they can't build themselves back into a majority party unless they work to help the people who are stuck in the places left behind.
[1] See Hendrickson, Clara, Muro, Mark and Galston William A. "Countering the geography of discontent: Strategies for left-behind places," (Washington D.C., Brookings) November, 2018. Accessed at: https://www.brookings.edu/research/countering-the-geography-of-discontent-strategies-for-left-behind-places/
[2] Thibodeau, Patrick, "Robotic, driverless tech are taking over mining jobs," Computerworld, October 28, 2016.
[3] (New Haven, Yale University Press) 2018, p.105.