Editor's Note:
In advance of the Oct. 19 presidential debate at UNLV, The Sunday and the Brookings Institution in partnership with UNLV and Brookings Mountain West are presenting a series of guest columns on state and national election issues. The columns will appear weekly. This column originally appeared in the Las Vegas Sun.
November will be an interesting time for marijuana-reform policy in the United States, and Nevada will play a prominent role in that process. As five states consider joining Colorado, Washington, Oregon, Alaska and the District of Columbia in legalizing recreational adult use of marijuana, understanding this policy and the systems around it has never been more important.
Marijuana reform is not a simple policy change, nor is it an issue focused solely on cannabis use. It affects a variety of policy areas including taxation, commerce, agriculture, criminal justice, public health, public safety, addiction and mental health, education, transportation, tourism and more. Marijuana reform isn't just about getting high; it is a dynamic, mainstream public-policy change that voters must think through thoroughly.
We have evidence about the effects of legal, adult-use marijuana on a state. In Colorado, for instance, marijuana-related arrests—often a gateway into the criminal justice system—have plummeted. In 2015, the state raised over $130 million in tax and fee revenue from medical and recreational marijuana, and brought in over $71 million in the first five months of 2016. These funds are used to build schools, equip police departments, expand mental health and addiction services, and fund the regulatory system overseeing legal marijuana.
Legal marijuana has meant economic gains for states. An industry that used to operate in the shadows among illicit home growers or through transnational drug organizations has stepped into the light, has embedded itself in a regulatory system, and now employs tens of thousands of taxpayers. A recent study from Frontier Financials and Arcview Market Research projected a similar positive economic impact for Nevada.
It's important, too, to face facts. If Nevada voters were to pass Question 2, legalizing adult-use marijuana, pot wouldn't suddenly burst onto the scene in the Silver State. Marijuana is here; it is used every day by Nevadans, and except for those accessing the legal medical market, users purchase illegally from a wholly unregulated one. That means the legal market's benefits—consistency, oversight, product testing and safety, regulatory standards and enforcement—cannot be accessed for Nevada's many recreational marijuana users.
This is not to say that legalization comes without risk. Bumps in the road for early-adopting states have involved product consistency and potency, product testing, packaging, excessive ingestion and consumer education. In response, states such as Colorado and Washington used the regulatory system to make improvements.
If Nevada opts to legalize, it will face many of the same questions, though not necessarily the same problems. The state can strive to develop a system that does not learn on the go, but learns from the experiences of other states. Part of that policy learning has been built into Question 2 around issues of product testing, geographic access and licensure. However, when it comes to legalizing marijuana, the passage of an initiative is only the first step toward a safe and functional regulatory system. Post-passage, there is significant discretion left to regulatory agencies—namely the Nevada Department of Taxation. The regulations and guidelines developed as part of this system are essential to the manner in which the market and system will operate. They will give Nevada the opportunity to build safeguards into policy so as to avoid some of the outcomes many voters may worry about.
In a positive step, some elected officials are working toward that goal. Over the past year, I have spoken with legislators who come at this not necessarily as marijuana advocates, but forward-thinking policy makers. Their approach, which is policy intelligence at its finest, argues that "if marijuana is legalized, Nevada better be ready." As a result, officials like state Sens. Patricia Farley and Tick Segerblom and Assemblyman Derek Armstrong have attended events to understand the issue thoroughly and hear concerns among Nevadans of all stripes, from Question 2's most passionate supporters to its most ardent opponents.
The goal of these sessions is not to ensure Question 2 is passed, but to ensure that if it were passed, Nevada would be prepared to construct the most effective, efficient and safe system based on best practices and risk management. Such a bipartisan, bicameral effort is one to praise, particularly in an era of divisive, partisan politics and a perceived neglect of the public interest.
In the end, when it comes to Question 2, voters should do what Farley, Segerblom and Armstrong have done: learn. Consume as much information as you can about what the Nevada legalization system could look like and what the experience has been in other states, and think hard about what you see as the pros and cons of legalization. Rely on multiple sources of information, not simply the ones that reiterate your pre-existing perspective. Think broadly about the impact of adult-use marijuana—beyond joints and bongs—and about the public policy effects of reform.
And most important, if Question 2 passes and you have opposed it, you don't throw in the towel. A system that allows legal, adult-use marijuana needs people to voice their concerns as much as it needs people to shower it with praise. Because if the system is going to work, it must at least consider and perhaps account for Nevadans' diverse views.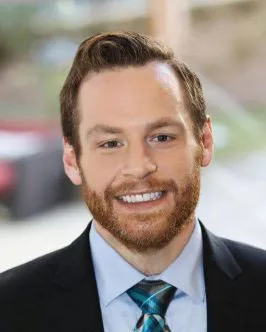 Former Brookings Expert
Director of the Office of Cannabis Policy -
Maine Department of Administrative and Financial Services