It's fantasy football season and as sports fanatics fill their rosters, I wonder how the same half-fun, half-serious exercise might be applied to the 2016 presidential race. Election 2016 is a lot like the NFL. There is a lot of talent to choose from. Some rookies, some seasoned veterans. All millionaires. Rivalries abound, and the early favorites might not end up in the final matchup.
So how might a fantasy football frame be applied to Election 2016? No, I don't mean sending Walker to the Packers for a first round draft pick and talent to be named later. I mean the task of filling one of the nation's biggest rosters: the federal government—a topic we've discussed previously on this blog (here and here). We know only one person will be elected president 14 months from now, and there are plenty of jobs to go around. So, here are a few possible posts for 2016's Also-Rans:
1. Trump for Speaker of the House
Yes, it's highly unlikely Donald Trump becomes president, but that doesn't mean his aspirations for political leadership should be dashed. The dirty little secret about the position of Speaker of the House is that the Constitution does not require that officeholder be a member of the House of Representatives. (This isn't a task for the 45th president, but the 115th Congress.)

The current Speaker, John Boehner, gets criticized by both sides of the aisle for a variety of reasons, and even some members of his own team are interested in cutting him. Enter the Donald. What Boehner is criticized for—having weak negotiation skills, being too soft on opponents, failing to criticize his own party when it goes astray—could never be leveled at Donald Trump. Combine that with his wealth and his ascension to Speaker without being elected a House member could buffer him from the influence of interest groups. He could be a prolific fundraiser—an important talent for a Speaker. His outspoken nature and magnetic attraction to any camera within 100 miles would likely raise profile (or at least the voice) of the legislative branch. Maybe he's not interested in the job. It would come with a HUGE pay cut, but it would make for some interesting political theater.
2. Carly Fiorina as Secretary of Veterans Affairs
This is a bit more serious. Carly Fiorina has real appeal in the Republican Party as a potential nominee, and probably more potential as a Vice Presidential candidate. Yet, if neither pans out, she would be a natural choice to head VA. Last year's scandals involving IT backlogs and system-wide mismanagement illustrate an important point about VA: it has little to do with the military except its clients all used to be members of one of the branches. In reality, as my colleague Elaine Kamarck often notes, VA is an IT-driven, health care conglomerate—not a military institution.

Enter Carly Fiorina. Her time at Hewlett Packard has come with mixed reviews, but she has tremendous private sector experience dealing with organizational struggles and realignment. As CEO of HP, she has clear experience dealing with IT policy, and managed a large employment force. (It should be noted, both Hewlett Packard and the Department of Veterans Affairs have just over 300,000 employees each, making Fiorina's management experience on scale.) Heading up VA may not be the most glamorous position for a person who wants to be president, but as an individual who speaks passionately about helping our wounded warriors, as the daughter of a World War II veteran and as a cancer survivor, this task could be some of the most meaningful public service she could perform.
3. Rand Paul as DEA Administrator
Rand Paul might not be sworn in as president in January 2017, and he is young enough to have a couple more presidential runs in him. However, DEA might be a great place for him. Yes, leaving a seat in the US Senate for a small federal agency might not be atop most to-do lists, but the Senate is a tough place where meaningful accomplishment is scarce. Rand Paul would pump new life into an agency that is increasingly facing a complex policy landscape.

As more states legalize marijuana for medical and/or recreational uses, all eyes turn to DEA to see how it will respond. The agency continues to contribute to a confounding policy landscape in which the federal government speaks out of both sides of its mouth with regard to marijuana. Rand Paul is the most reform-oriented United States Senator on the issue, and approaches it with a combination of libertarian ideology and a pragmatic understanding of federalism and government capacity. If the next president wants to reform marijuana policy at the federal level or at least develop policy that is consistent, Rand Paul might be just the pick for the nation's drug czar. And for Senator Paul, if he can't get his newly proposed CARERS Act passed legislatively, perhaps he could fall in love with some executive power to enact the bill's goals.
4. Jeb Bush to Homeland Security
Bush might still be the moneyed favorite for capturing the nomination, but if he isn't afforded the opportunity to follow in his father's and brother's footsteps, perhaps running DHS would suit him. Pshaw to allegations of nepotism! Sure, no one likes to see a guy get a job in the family business that his brother created; yet, Bush's bona fides would be perfect for DHS.

Bush's experience as Governor of Florida positions him to manage several DHS agencies. First, the Department needs good executive management. Bush ran the state of Florida for eight years and was often hailed as a very effective administrator and reformer. Two DHS agencies, in particular, need serious reform: the Transportation Security Administration and the United States Secret Service (an agency the family is quite familiar with).

On immigration, Bush is highly qualified. He has governed a state with a large immigrant population and has dealt with many of the challenges that a broken immigration system creates. In addition, Bush understands the benefits of a functional, healthy immigration system, as he begins his personal story with his wife, Columba, a Mexican-American who became a US citizen in the late 1970s.

Finally, as Governor of Florida, Jeb Bush oversaw emergency management and recovery efforts from some of the nation's worst hurricanes, including the 2004 and 2005 seasons which saw multiple major hurricanes make landfall in the state. As DHS Secretary, he would oversee FEMA and bring to the table more experience in emergency management than any of his predecessors. Whoever the next president is, whichever party he or she hails from, Jeb Bush should be on the DHS shortlist.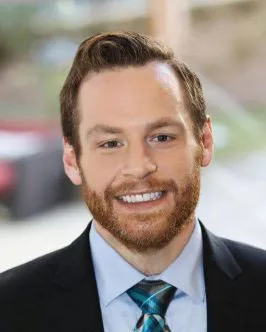 Former Brookings Expert
Director of the Office of Cannabis Policy -
Maine Department of Administrative and Financial Services
Sure, most of these people won't take these jobs—even if they should. Each wants to be president and the above list is a set of silver medals they likely have no interest in. Yet, each would bring to the job strong qualifications. But, while this list is a bit tongue in cheek, it's important to remember, the presidential election is only 14 months away and in about 6-7 months, nominees from both parties will start planning their transitions. There is a lot of talent out there, and unlike a couple dozen picks in a fantasy football draft, the next president has thousands of roster spots to fill. The time is now to start thinking about the team they want to compete with.