This article originally appeared in the Las Vegas Sun on March 22, 2015.
Nevadans will vote on the legalization of marijuana in 2016. This is a historic public policy decision that several states have already faced, and one that Silver State voters will carefully consider.
There are key reasons why the initiative has a good chance of passage. Public polling suggests Nevadans have warmed to the idea of legalized, controlled and regulated marijuana as an alternative to the current policy of prohibition. Reason's Jacob Sullum, in writing on Nevada and marijuana, cited 2013 findings from Public Policy Polling that pegged support in Nevada at 54 percent—a number that likely will grow as generational replacement occurs.
Further, 2016 is a presidential election year. Presidential election years tend to bring out younger, more liberal voters (relative to midterms or off-year elections) who also are more likely to favor marijuana legalization. But there is a cyclical relationship between presidential elections and marijuana ballot initiatives. While those elections bring out younger and more liberal voters, the initiatives themselves tend to bring out the same type of voters. My research, posted on Brookings's FixGov blog, notes that such effects in Colorado and Washington in 2012 were staggering. Nevada has a huge base of young voters who, if motivated by a presidential election and a legalization initiative, could make a real difference in results.
Legal, regulated, recreational marijuana will be a policy change embraced by many and loathed by others. Right now, Nevada has a real opportunity involving this issue that it absolutely must not shy away from: preparation.
In Washington and Colorado, state governments were seemingly surprised by the legalization of marijuana. This was understandable. In both states, top elected officials opposed those 2012 measures, and no other state had passed such a referendum. While state skepticism may have been justified, it still was wildly irresponsible.
Colorado's and Washington's failures to prepare administratively for recreational marijuana posed serious challenges and risks for the new policies. Yes, both states encountered bumps in the road, but through hard work, long hours, talented personnel and public leadership, both states (quite miraculously) caught up and effectively rolled out regulated systems.
Nevada does not need to face those same risks. With the qualification of the ballot initiative, Gov. Brian Sandoval and the legislature should immediately appoint a study and planning committee that examines the issue and prepares the state for legal marijuana. Such a step should be an obvious one, particularly given the rocky and nationally publicized problems Nevada encountered in the rollout of its medical marijuana program. And, even if the measure fails in 2016, the state likely will deal with the policy in the future.
There are many different issues to consider as Nevada prepares for the possibility of recreational marijuana. At least the state has a few models to look to regarding how best to organize an administrative apparatus and regulatory system.
State leaders can first learn from Colorado's post-passage implementation working group how best to balance competing interests through inclusive membership. The committee can look at existing models and consider what regulations, taxation structures and administrative procedures have worked and why. It can also examine the challenges and missteps other states have faced and work to avoid them. In my time as a guest scholar at Brookings Mountain West, I recognize that public policy sometimes functions differently in Nevada, given the state's substantial tourism economy, and legal marijuana will be no different. Planning a system in a state that attracts 40 million visitors annually will be challenging and time consuming, but it's important to ensuring administrative, regulatory and policy success.
Good governance and effective public policy are hard to achieve in any environment. On an issue as controversial as recreational marijuana—and especially one that is so new—increasing information will assist in the likelihood that if and when marijuana is legalized for recreational use in Nevada, it is done as effectively as possible. A study committee will do just that.
Such a step would not be unprecedented. For example, this month, the New Hampshire House of Representatives approved a measure that would form a study committee that looks at recreational marijuana and what it would mean for the Granite State should it ever become a reality.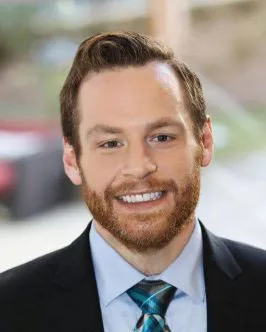 Former Brookings Expert
Director of the Office of Cannabis Policy -
Maine Department of Administrative and Financial Services
Legalization supporters should embrace such preparation. If Nevada legalizes recreational marijuana and the implementation and administration of the system is a disaster, opponents will point to the state as an example of the dangers of legal marijuana.
Legalization opponents should embrace such preparation too. Many opponents fear that legal marijuana will jeopardize public health and public safety. If it becomes a reality, opponents should seek to minimize public risk as much as possible. While legal marijuana may remain an area of policy full of questions, there is one certainty: a state that is prepared for legalization will limit risk far more effectively than a state that has failed to plan.
It would be public policy malpractice to delay planning until the passage of legalization, and Nevada deserves better. Rather than hoping for the outcome they want, state leaders should prepare for the outcome they may be handed. With the possibility of legal marijuana coming to Nevada as early as 2017, the state should not face the new policy with surprise and bewilderment, but with knowledge, readiness and strategic vision.