An agreement to peacefully share the waters of the Nile River is signed
On Monday of this week, leaders from Egypt, Sudan, and Ethiopia signed a landmark agreement to peacefully share the waters of the Nile River. The pact was significant given that tensions between the nations have been high since Ethiopia initiated the Grand Renaissance Dam project in 2010, which uses water from the Blue Nile tributary as part of a $4.3 billon effort to generate badly needed power for the electricity-scarce region. In the past, Egypt has virulently opposed the project, believing that the dam violates the colonial-era agreements that govern the Nile's waters and could imperil the nation's economy. While promising, Monday's pact is only a preliminary agreement on principles for further negotiations around key sticking points, including resource sharing during the sensitive period in which Ethiopia must divert a lion's share of the river's water to fill the planned 63 billion cubic meter reservoir.
For more information on the history of the Nile River governance and the issues that will drive events going forward, please reference a new book from Brookings Africa Growth Initiative Senior Fellows Mwangi Kimenyi and John Mukum Mbaku published earlier this month and titled Governing the Nile River Basin: The Search for a New Legal Regime. 
Africa feels the impact of the strong dollar
In recent months, the U.S. dollar has strengthened against many of the world's currencies in response to new policies implemented by the Federal Reserve and central banks in Europe and Asia, which have increased the dollar's global demand. For Africa, the dollar's stronger value and concurrent depreciation of several major African currencies has had serious consequences as companies that import foreign products using dollars must now pay higher prices for these goods due to the increases in exchange rates. Rising exchange rates also threaten to widen trade deficits with many African countries, as foreign consumer goods, including clothing, electronics, and foods become considerably more expensive for the growing middle classes who purchase them. Uganda, for example, was already running a current-account deficit (in which the value of its imports exceeds its exports) of 5.3 percent last year, and it is expected to almost double to 9 percent in 2015 due to the dollar's surge. Senegal and other countries with bonds denominated in foreign currencies have also had to pay more on their bond coupon payments owing to the robust dollar—Senegal paid an extra $127,440 in February for its 2024 eurobond. Africa Growth Initiative Director and Senior Fellow Amadou Sy takes a closer look at the rise of the dollar and its impact on African sovereign bonds in his recent piece:  The foreign exchange risk of African sovereign bonds: Not yet time to sound the alarm!
Nigeria heads to the polls on Saturday, March 28
After a six-week delay from the original election date, February 14, due to a planned military offensive against Boko Haram, Nigeria's much-anticipated presidential elections are scheduled to take place on Saturday, March 28. Since February, the Nigerian-led regional military force, comprising troops from Cameroon, Chad, and Niger, has retaken almost all territories occupied by Boko Haram in the country's northeast, and on Friday, a day before the elections, the army announced the capture of Gwoza, Boko Haram's headquarters—a victory that will likely boost support for President Goodluck Jonathan.
Author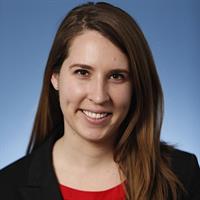 Research Analyst and Project Coordinator -
Africa Growth Initiative
According to the Nigerian newspaper Vanguard, the country can expect a robust turnout of nearly 80 percent voter participation (the highest turnout of any of Nigeria's past presidential polls) since over 56 million people have collected their permanent voters cards out of a total of 68 million registered voters. On Thursday, the two main presidential candidates, incumbent Goodluck Jonathan of the ruling People's Democratic Party (PDP) and Muhammadu Buhari of the opposition All Progressive's Congress (APC) signed a peace agreement reaffirming their parties' commitments to preventing election-related violence. As Nigerians head to the polls tomorrow, some observers have argued that several political risk factors could lead Nigeria to erupt in violence, while others contend that free, fair, and credible elections are within reach for Nigeria, despite some major challenges.
For more analysis on the central issues and challenges of tomorrow's Nigerian presidential elections, please see Jideofor Adibe's Foresight Africa 2015 piece: The 2015 Presidential Elections in Nigeria: The Issues And Challenges.
For more on historical political transitions around the continent, check out AGI's new African Leadership Transitions Tracker, interactive feature that factually recounts and visually presents changes at the head of state level in every African country from independence or end of the colonial period  to the present.