Suzanne Maloney
All
Op-Eds
Blog Posts
Research
Books
Events
Mentions and Appearances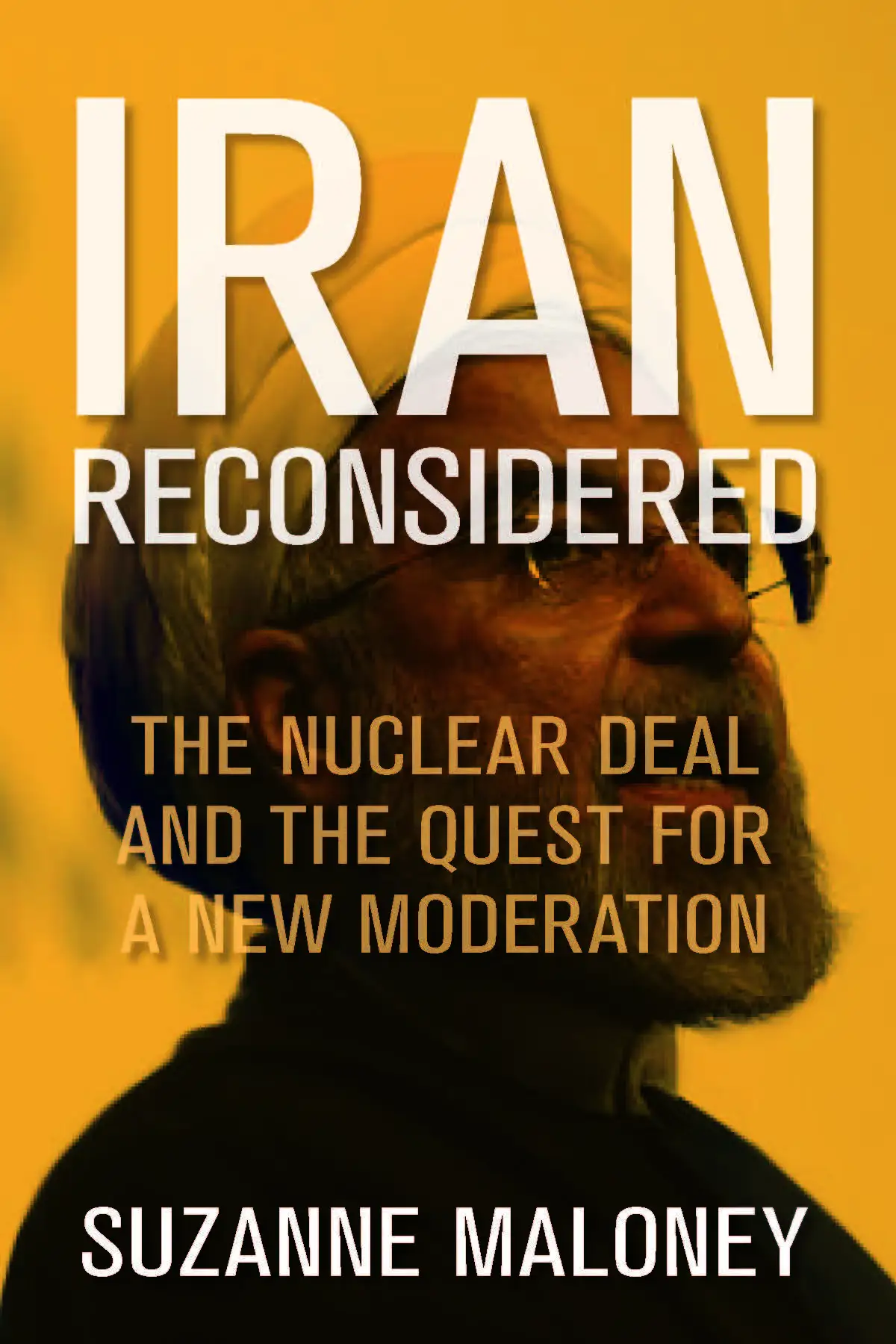 There is a pathway to containing and deterring Iran in Syria ... but it requires more than just Israel's itchy trigger finger and cheerleading from the sidelines by Arab autocracies.
Nothing that Netanyahu has said undercuts the rationale for the [Iran deal]. That deal was predicated on a very clear and broad understanding by all the parties that Iran was pursuing a nuclear weapons program.
The Europeans can try to shield some companies but cannot preserve all the trade and investment that transpired under the sanctions waivers that Trump eliminated this week. In the end, the size of the U.S. market dwarfs any prospect of any benefit they can get from Iran.
The uncertainty is not about the complete shutdown of Iran's economy, but about whether it exacerbates what's already a low-level psychological crisis. The value of the currency has dropped precipitously over the last couple of weeks alone. Does the panic revive itself and become worse? Do we see a dramatic capital flight from the country? These things can happen even if macroeconomic indicators look OK.
Trump has repeatedly insisted that he will steer clear of embroiling America in yet another long, messy, costly conflict in the Middle East, but his decision to target the nuclear deal elevates the odds of Iranian escalation and, with it, even greater threats to U.S. interests and allies. The irony is acute; Trump derided the JCPOA [Joint Comprehensive Plan of Action] because "it didn't bring calm, it didn't bring peace," but undoing the deal will only inflame a region already riven by extremism and sectarian rivalries, making it harder for the United States to extricate itself as the president himself has promised. Until and unless the administration resolves the contradictions between the president's maximalist objectives, his disinclination to take on the Iranians on the ground, and Washington's divergence from its core allies on this question, Trump cannot hope to make progress on any element of the Iranian challenge.
I don't see a revolution on the horizon, but I think we are witnessing the slow-motion metastasis of the revolutionary system that is echoing through the economy and the establishment. I don't think this is solely or even primarily provoked by the collapse of the deal but, rather, the culmination of a range of internal forces: long-simmering frustrations, the stalemate of two decades of gradualism, demographic pressures, communications technology, and the anticipated imminence of leadership succession.