President Obama releases his fiscal year 2015 budget today, a plan that some observers have called dead on arrival in Congress. Brookings experts look at the budget but also beyond the actual document to the politics, processes and potential fixes for a system that appears to be broken.
David Wessel, director of the Hutchins Center on Fiscal and Monetary Policy, writes in the Wall Street Journal that there are three reasons to not ignore the budget: appropriations, the Earned Income Tax Credit, and tax reform.
---
One reason to worry about the deficit. In Obama budget, net interest goes from 1.3% of GDP this year to 3.0% in 2024. pic.twitter.com/HXZ5psgzeP

— David Wessel (@davidmwessel) March 4, 2014
---
Wessel also writes that:
The problem isn't the budget process. The problem is the problem: Americans want more in services and from the federal government than they are willing to send to Washington in taxes. … The challenge is not to fine tune the obviously dysfunctional budget process. The challenge is to rethink the budget process and the presentation of the budget so that it is more likely to produce a durable consensus among a significant number of Democrats and Republicans and promote better public understanding of the fiscal choices the nation faces.
Read Wessel's three ideas to address the problem.
---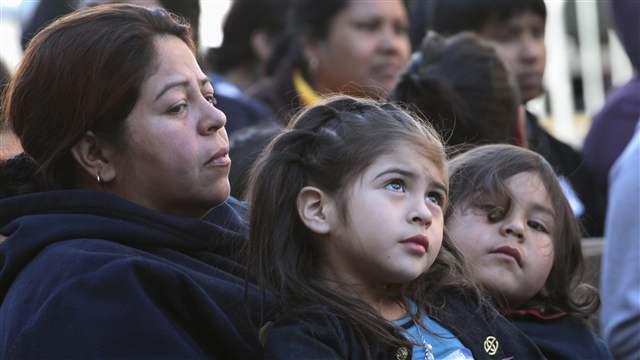 Elisabeth Jacobs, a fellow in Governance Studies and contributor to the Social Mobility Memos blog, reminds us that "Budgets are much more than an accounting exercise. Those columns of numbers, taken together, reveal a policymaker's convictions about what government ought to do, how, and for whom." In her new piece, Jacobs writes of "some basic truths about everyday Americans' lived economic experiences."
---
Last week, David Wessel offered this advice on how to read President Obama's budget: "Do what the pros do: Go directly to the tables." In this post, Wessel suggests looking at some of the budget's Historical Tables, including those on interest rates, share of federal spending by category (see below), health and taxes.
---
In a series of posts and videos for the FixGov blog, Brookings experts explained their ideas for reforming the budget process. Here is Alice Rivlin explaining why "the federal budget-making does not have to be the ugly mess it has become in recent years." She offers three ideas to restructure the budget process to "help budget participants work out their policy difference, arrive at long and short-run budget compromises and keep the government functioning—if they want to."
In this compilation, Rivlin and other experts discuss various aspects of the broken budget and what to do about it:
---
This post will be updated with new content as it happens.