An enduring narrative about the U.S. economy, along with rugged individualism and the opportunity to rise from rags to riches, is that it is a dynamic market where new ideas can thrive and new businesses can reshape the economic landscape.
Competition is the basis of a market economy. It forces businesses to innovate to stay ahead of other firms, to keep prices as low as they can to attract customers, and to pay sufficient wages to avoid losing workers to other firms. When businesses vie for customers, prices fall and economic output increases. When businesses hire workers away from each other, wages rise and workers' standard of living improves. And as unproductive firms are replaced by innovative firms, the economy becomes more efficient.
Thus, competition allows the market economy to allocate resources efficiently. Without it, there can be distortions that reduce overall welfare, as concentrated interests benefit at the expense of the broader public. Entrenched incumbent firms with market power hire fewer workers, produce less output, and earn higher profits than would otherwise be the case in a competitive market. In attempting to secure and maintain their market power, firms can spend substantial resources that produce no value for the overall economy but simply allow the firm to maintain high profits.1
Over the past few decades there have been troubling indications that dynamism and competition in the U.S. economy have declined. This paper describes the state of competition in the economy, related patterns in entrepreneurship, and policies that promote or inhibit competition. Business dynamism and competition are inherently intertwined, though the linkages are complex. Dominant firms can crowd out new entrants and reduce entrepreneurship; at the same time, a lack of start-ups can reduce the entrants necessary to generate competition. Thus, we examine both growing market concentration and the reduced rate of entry by firms.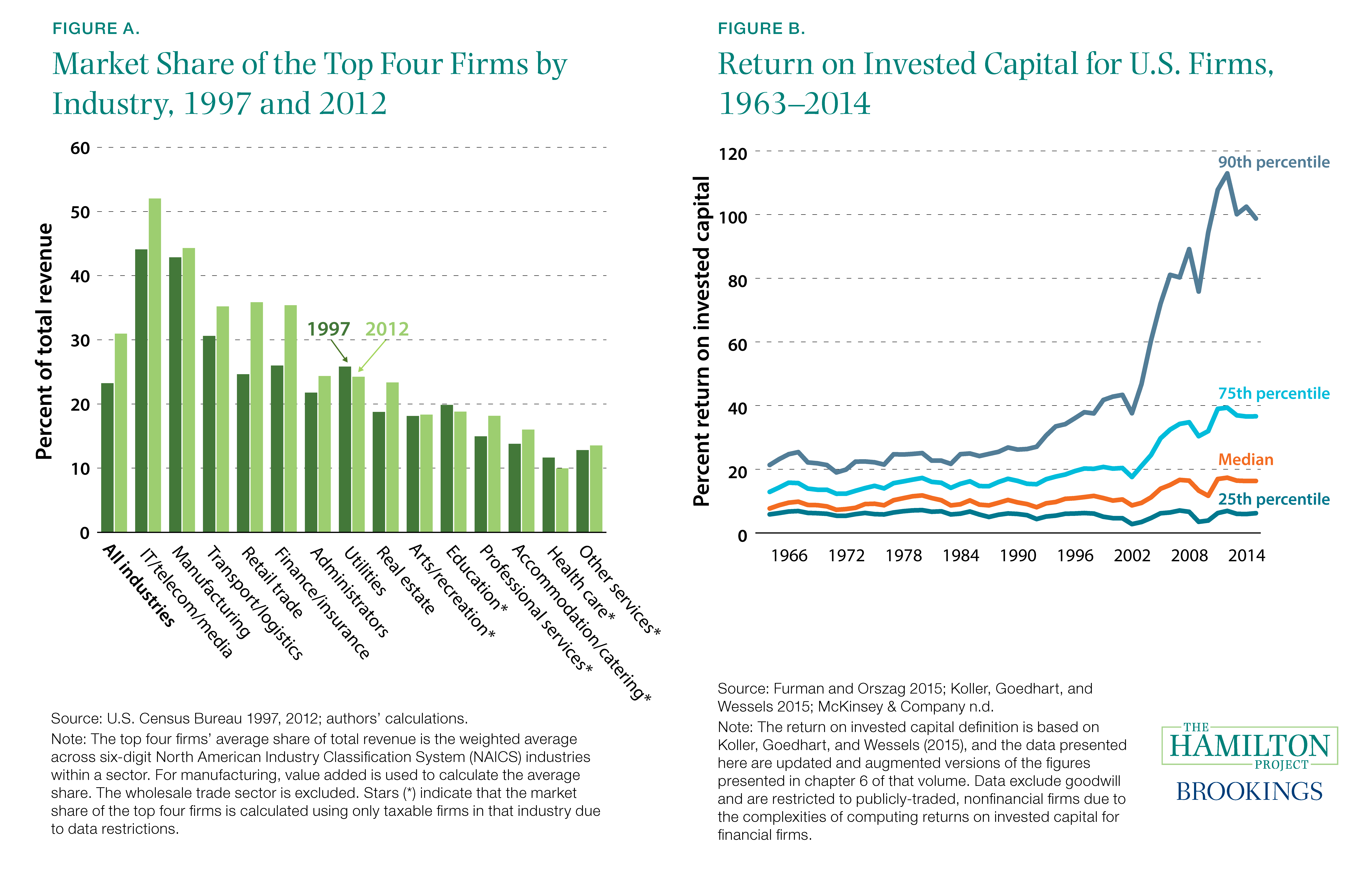 For example, see Gilbert and Newbery (1982) for a discussion of this dynamic as it pertains to patent activity.
For example, see Gilbert and Newbery (1982) for a discussion of this dynamic as it pertains to patent activity.