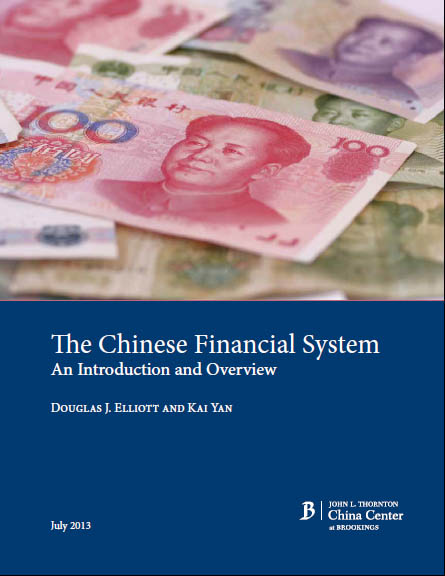 The fear of slower Chinese growth has significant ramification for the global economy. The importance of China, and the central role of its financial system in fueling that nation's growth, led Douglas Elliott and Kai Yan to write a comprehensive overview of the Chinese financial system in the backdrop of the 5th meeting of the U.S.-China Strategic & Economic Dialogue.
Key questions this report will address include:
What is the overall structure of China's financial system?
Who regulates the financial system?
How do the state and party influence the allocation of credit in China?
What are the major challenges for the financial system as China reforms?