Article
Tackling the Challenges of Developing Targeted Therapies for Cancer
Now is a time of unprecedented opportunity and progress in cancer drug development. Fueled by an explosion of information about the biological underpinnings of cancer, new drugs, directed at critical molecular targets, are being introduced into cancer treatment at a rapid rate. Witness the transformation of treatment for advanced kidney cancer, a disease for which five new drugs have received FDA approval in just the last 5 years. During this same interval, targeted therapies have been introduced for treatment of other tumors that have historically been resistant to treatment with cytotoxic chemotherapy such as hepatocellular cancer, gastrointestinal stromal tumors, and glioblastoma. For many other cancers, however, the promise of effective targeted therapies remains unfulfilled. Cancer drug development remains an expensive, inefficient, and risky business with limited participation by oncologists and cancer patients in clinical trials. This has contributed to a limited impact on mortality for many cancers and for millions prolongs the daily challenges encountered with diagnosis and treatment of their disease.
More than 800 drugs are now in clinical development for cancer indications yet success rates in bringing drugs to market remain in the range of only 5%–8%. Many factors may contribute to these low success rates: little scientific insight into the determinants of drug sensitivity and resistance; poorly conceived and executed clinical development plans; heterogeneous patient populations and lack of biomarkers to identify patients most likely to benefit from specific treatments; unclear, conflicting, or burdensome regulatory requirements; and lack of agreement among clinicians, investigators, and regulators as to what constitutes clinical benefit in some circumstances. Moreover, the same biological insights that have enabled development of targeted treatments now challenge product developers to focus on molecularly defined tumor subtypes, to develop analytically and clinically validated biomarker tests to guide therapy, and to introduce clinical trial endpoints, other than survival, that objectively demonstrate meaningful clinical benefit. With the introduction of molecular pathology, patients and their oncologists now deal with a greater variety of malignant diseases than ever before, each of which is less common than cancers diagnosed by histology alone, and each of which likely benefits from a unique approach to treatment. Finally, with many new drugs slowing tumor progression rather than causing tumor shrinkage, cancer drug trials may require more patients and the more frequent use of placebo controls, thus presenting greater recruitment challenges. Contemporary trials may require a long period of time to reach major clinical endpoints, more expensive clinical documentation to record progression events, and additional regulatory scrutiny, especially when studies seek approval of both drugs and diagnostic tests that are used to select patients for treatment.
Read the full article at The Oncologist »
Authors
Executive Director -
Friends of Cancer Research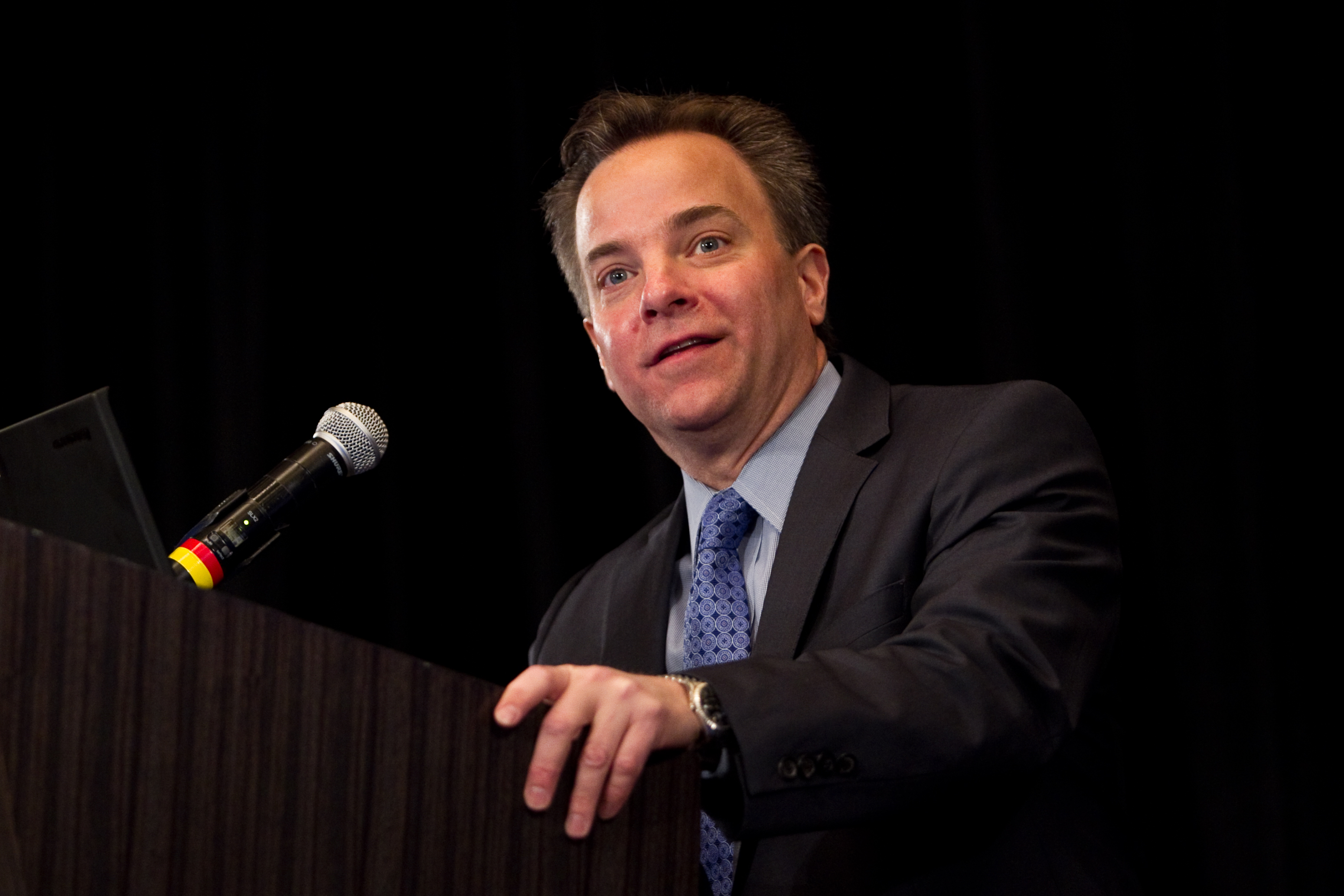 Former Brookings Expert
Mark McClellan is a senior fellow and director of the Health Care Innovation and Value Initiative at Brookings. He has written a number of publications on care delivery reform, physician payment reform, and accountable care implementation in the U.S. and abroad.
Chief Medical Officer -
American Society of Clinical Oncology
Chairperson and Founder -
Friends of Cancer Research