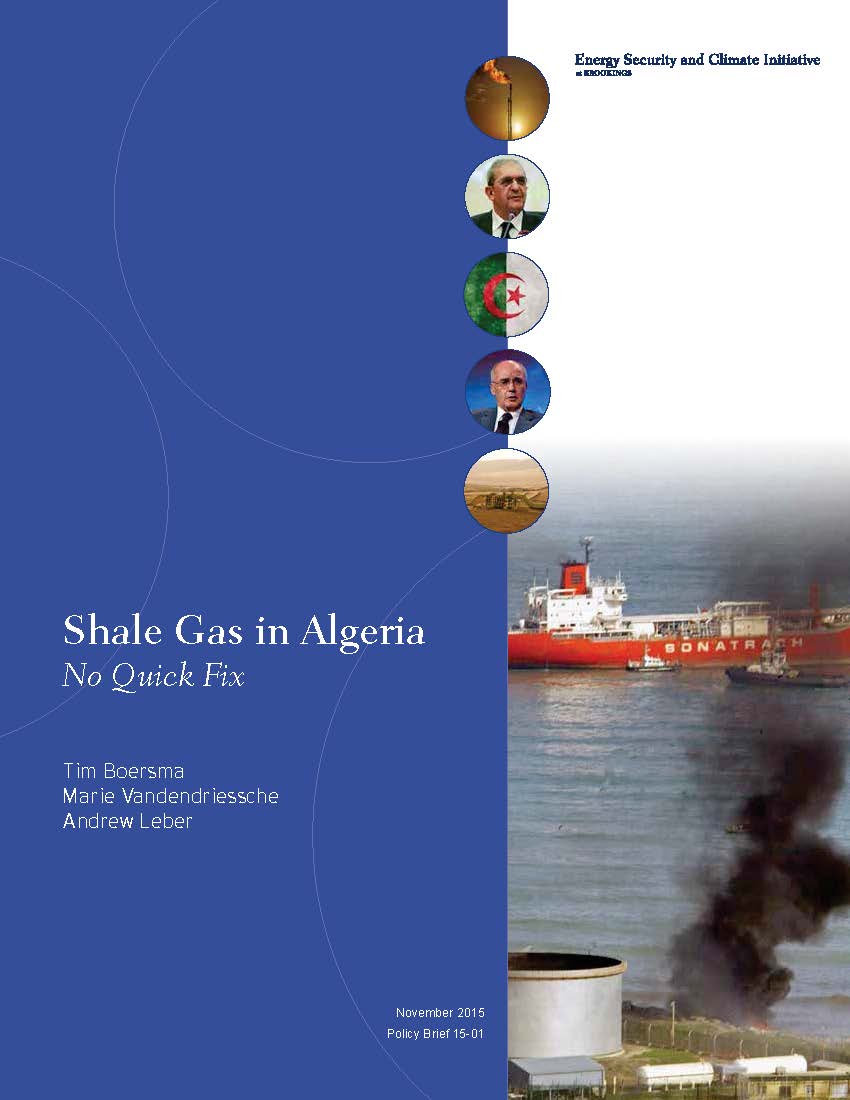 The Ukraine crisis has left policymakers around the European Union scrambling for ideas on how to diversify away from Russian energy supplies, in particular natural gas. Despite a political desire for change, it has by now become clear that there are no quick fixes to the EU's energy dependence. In its search for supplies from anywhere but Russia, European Commission officials have eyed a number of countries in the region, including Algeria. Algeria's national oil and gas company Sonatrach has long been one of the most significant external suppliers of natural gas to European Union member states, and assessments by the U.S. Energy Information Administration highlight that Algeria may sit on one of the world's largest recoverable resources of shale gas.
While one might think that enhanced energy trade would provide a win for all here, the reality is more nuanced. Algeria faces significant domestic challenges, most recently the balancing of its budget in light of relatively low oil and gas prices. Additionally, developing unconventional energy resources outside the United States has proven to be a challenging endeavor, as illustrated in countries as diverse as Poland, China, and Argentina. In a new policy brief, "Shale Gas in Algeria: No Quick Fix," Tim Boersma, Marie Vandendriessche, and Andrew Leber analyze the prospects for shale gas development in Algeria. The authors discuss various factors that may be beneficial to resource extraction in the country, as well as many of the challenges facing the natural gas industry in Algeria. 
Key findings:
While geological conditions and an extensive existing gas industry are beneficial factors for Algerian shale gas extraction, there remain a wide range of potential roadblocks to development, including social unrest, concerns about water scarcity, and security.
Natural gas production levels in Algeria have been stagnant for over a decade, and combined with a lack of investments in new exploration and rapidly increasing and heavily subsidized domestic demand, this increasingly puts pressure on state coffers. The fall of global oil and gas prices has further exacerbated this situation, and the Algerian government's current strategy seems to be to wait out the current dip until higher prices can bring increased revenue rather than enacting policies aimed at curbing domestic demand and reforming subsidies so as to have more commodities available for export. 
Algeria continues to struggle to diversify its economy and especially its exports, and authorities have faced challenges in creating the right conditions to attract new foreign investors. Market liberalization seems necessary to bring in foreign capital, and it is currently not on the table.
Only curbing domestic energy consumption can boost Algerian exports in the near-term. Even with more competition, better investment incentives, and reduced production costs, we will be well into the next decade before Algeria may become a major producer of shale gas.
While there is great potential for shale gas development in Algeria, Algerian exports will not be a short-term fix for the EU in its quest for alternative supplies.