Article
San Diego Pushes Hard on Electric Vehicles
Very soon, Qualcomm Stadium won't be the only place to find chargers in San Diego. Thanks to the Smart City San Diego initiative, residents will soon have more electric vehicle (EV) charging stations to choose from and 50 electric vehicles for lease to go with them.
This collaborative endeavor brings together leaders from the public sector, private industry, and academia in an effort to boost EV use, increase the city's energy independence, and spur growth in San Diego's clean economy sector. With one of the largest EV rollouts in the United States to date, Smart City San Diego aims to spark consumer demand while at the same time learning more about how people incorporate EVs into their everyday lives.
Also, by exploring the feasibility of using solar energy to power EV charging stations, true zero tailpipe emissions may be achieved.
Each partner involved in Smart City San Diego has a particular role to play in this collaboration. San Diego Mayor Jerry Sanders got the initiative off the ground and convinced San Diegans to take part. The University of California-San Diego, led by Chancellor Marye Anne Fox, lent research capacity as well as a natural testing ground for smart grid technology and EV use. San Diego Gas & Electric, the area utility company, brought its track record in smart utility solutions. GE, creator of the WattStation EV charging station, will contribute technological expertise and CleanTECH San Diego, a nonprofit representing companies in the greater San Diego clean technology cluster, will bring its network and its experience advocating for clean technology innovation.
Because electric vehicles are still a very new industry, little is known about consumer behavior when it comes to EV use. Smart City San Diego aims to expand knowledge on this subject by studying how people use electric vehicles. A better understanding of consumer behavior will help cities and metros design EV infrastructure that meets the needs of users, ranging from locating charging stations in the right places to figuring out how to encourage EV users to charge their vehicles during off-peak times. These studies will also provide insight into what needs to be done to increase EV use.
California's Renewables Portfolio Standard (RPS) requires that 33 percent of energy use come from renewable sources by 2020. Smart City San Diego contributes to this goal by boosting demand for renewable energy technology. "San Diego is leading the way yet again in the field of energy innovation," says Mayor Sanders. "This is the first of many initiatives that our partners throughout the region will undertake to make San Diego the foremost resource-conscious community in the United States."
Authors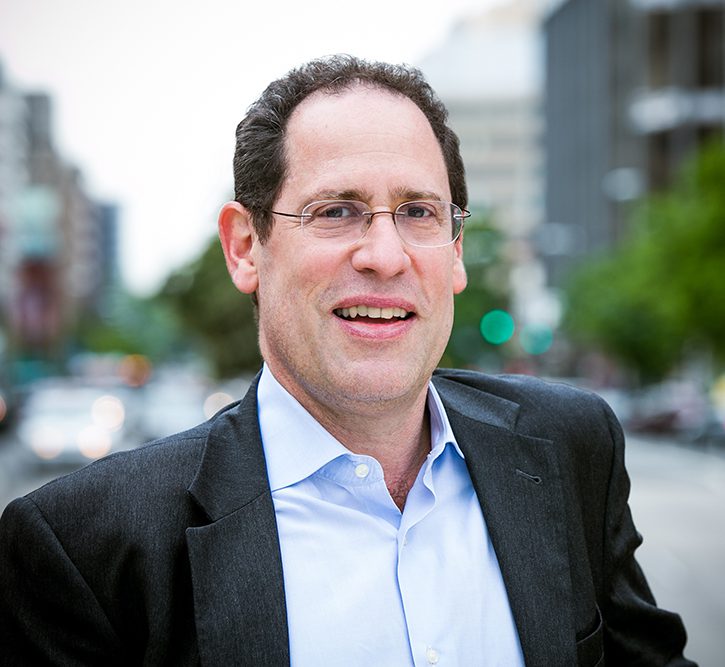 President, The Rockefeller Foundation
Bruce Katz, of the Brookings Institution, said [land mapping] is not just about "real estate," but about access "to a talent pool." "Automobiles are essentially computers on wheels," said Katz, who focuses on the challenges and opportunities of global urbanization. "The broader Detroit area is one of the greatest hubs of technological innovation around manufacturing."
"There is enormous opportunity for a smarter use of public assets in the cores of cities around anchors like waterfronts and research institutions."
"In today's challenging fiscal, political, and economic environment, mayors can play a series of roles to advance the potential of their cities to grow quality jobs, create new economic opportunities for disadvantaged citizens, and generate much needed fiscal revenues."