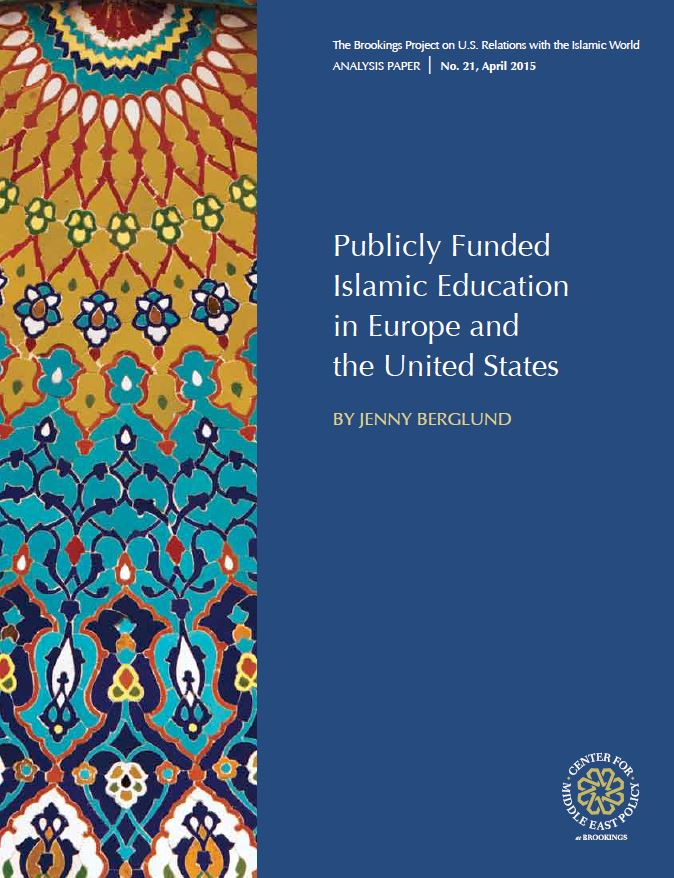 Islamic religious education in the United States and Europe has become a subject of intense debate after Muslims raised in the West carried out attacks against their fellow citizens. People worry their governments are doing too little or too much to shape the spiritual beliefs of private citizens. In a new analysis paper, Jenny Berglund explains the differences in publicly funded Islamic education in eight European countries and the United States. 
Berglund lays out the religious education framework of each country and explains the state policies governing the teaching of Islam in public schools. State involvement, Berglund writes, ranges from sponsoring religious education in public schools to forgoing it entirely. The policies vary according to the national political culture of each country, as well as the historical and religious norms that shape public perceptions and debates over religious education. 
In Germany and Austria, many public schools teach Islam to Muslims as a subject within a broader religious curriculum in which parents can choose their students' religious courses. In the United Kingdom and Sweden, public schools teach Islam as an academic subject, and train teachers through comparative religious studies departments in universities. French and U.S. public schools do not teach religion, although students can lean about Islam in subjects such as art, history, or literature.
Despite the diversity of these approaches, Berglund notes three good practices that apply across the board:
Establishing rigorous academic standards of training for teachers of religious education courses.
Providing factual textbooks informed by academic scholarship, both for Islamic religious education and non-confessional school subjects that teach about Islam. 
Building upon current curricular and pedagological best practices through international exchange and dialogue of scholars.
By adopting these practices, Berglund argues, governments can further their citizens' knowledge of important aspects of the human experience and promote inclusive citizenship and respect.