Article
In New York City, Growing a Technology Hub
New York City has long been known as a hub of innovation and opportunity, a place where creativity and sheer force of will can produce achievements previously unimagined. Companies that have changed how we experience the world—from Alexander Graham Bell's Bell Laboratories to Jay-Z's Roc-A-Fella Records—all got their start in the city that never sleeps.
However, despite a burgeoning community of tech entrepreneurs, over 100 academic and research institutions, and more than 626,000 post-secondary students, New York City still lags the Bay Area in tech capacity and research commercialization. Silicon Valley remains the foremost location for dot-com entrepreneurialism and technological innovation—home to tech legends Apple and Google, social media giants Facebook and Twitter, the social philanthropy innovators at Kiva and the design visionaries at IDEO, among many, many others.
The Bloomberg administration wants to change all that. Its Applied Sciences NYC initiative aims to boost tech R&D, spark job growth, foster entrepreneurial endeavors and diversify the area economy by establishing a state-of-the-art applied sciences and engineering campus in the heart of New York City. To support this project, the city has pledged up to $100 million as well as a 99-year lease for nominal rent at one of three city-owned sites— the Goldwater Hospital Campus on Roosevelt Island, the Navy Hospital Campus at the Brooklyn Navy Yard or historic buildings and property on Governors Island. Applicants were to be judged based on proposed support for research commercialization and job creation, academic program strength, plans for community engagement, sustainability of design, and sensitivity to existing neighborhoods and surroundings.
In late December, the city announced its decision to partner with Cornell University and the Technion-Israel Institute of Technology to create the "NYCTech" campus on Roosevelt Island. Phase one of the campus build-out will develop 300,000 square feet by 2017, though the two universities aim to start classes at a temporary site this September. By the project's culmination in 2043, NYCTech will encompass two million square feet with 280 faculty members and up to 2,500 graduate students. Cornell and Technion also plan to contribute to area K-12 education by training 200 science teachers each year.
Based on current projections, the city expects that the new campus will create up to 20,000 construction jobs; up to 8,000 permanent, well-paying jobs for a broad range of skill levels; 600 new companies; and billions in additional economic activity. For Cornell President David Skorton, the prospect of job creation is especially compelling. "The most exciting thing to me in this election season is that we don't have to roll over and die for lack of a way to create jobs. This is an example of a public-private governmental partnership: it's government, it's private industry and higher education," he says. "I think this could be a model that could be replicated across the country."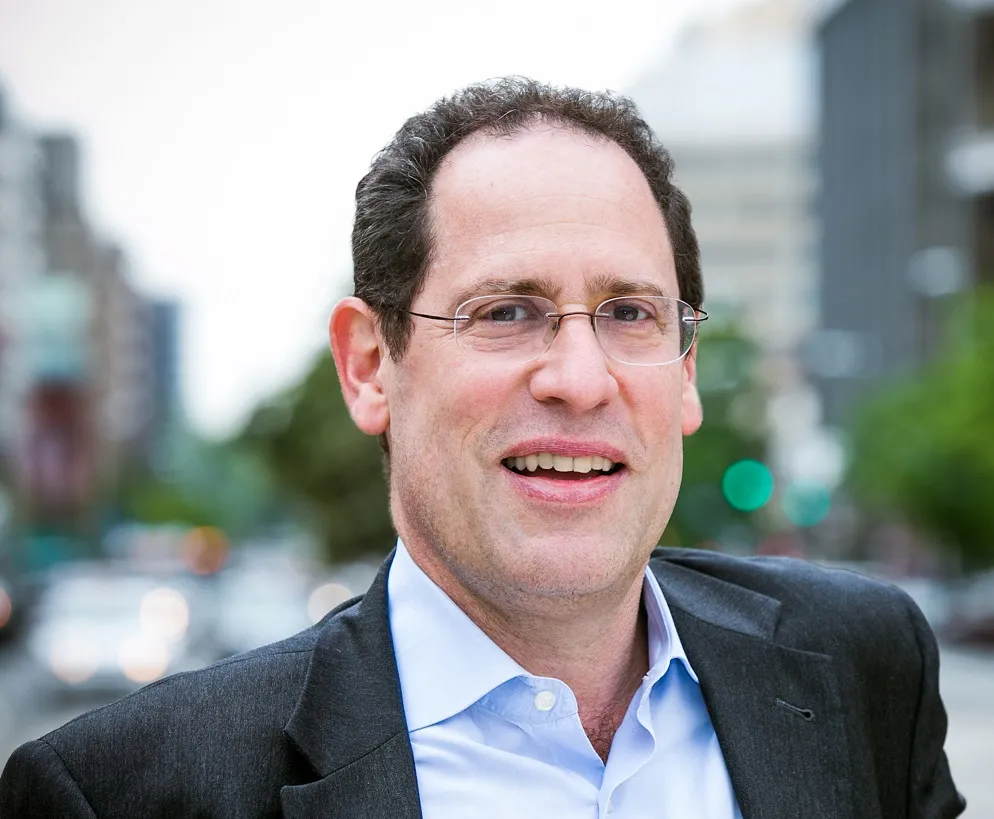 Former Centennial Scholar
President, The Rockefeller Foundation