Improvement in living standards over time is not inevitable or automatic. Rather, it is made possible by increases in physical and human capital, technological progress that itself might require large investments, and well-designed institutions. In this set of eleven economic facts, we explore central features of the innovation system, including patents, research and development (R&D) investments, and science, technology, engineering, and mathematics (STEM) education. Following this analysis, we highlight opportunities to enhance the effectiveness of the innovation system, thereby contributing to faster technological progress and economic growth.
It is difficult to overstate the importance of technological progress for living standards. Consider the example of Argentina and Austria, as shown in figure A. These countries have roughly the same level of per capita inputs (labor and capital), but there is a vast gulf between them in economic output: Austria's per capita income is more than double Argentina's. Labor and capital play vital roles in generating economic output and helping to explain differences in national incomes, but large disparities in per capita national income—in other words, national living standards—are due to the various ways that economies use their resources, and not just to the quantities of resources available.
In the language of growth accounting, total factor productivity (TFP) is the measure of how effective an economy is at producing economic output with a given amount of inputs. Across developed and developing economies, the majority of per capita income differences are due to total factor productivity variation (Hall and Jones 1999; Klenow and Rodríguez-Clare 1997). In other words, most of per capita income differences are not explained by differences in available capital and labor. Moreover, sustained growth over time in per capita incomes requires growth in TFP (Solow 1957). Without technological progress, increases in labor and capital have a bounded potential to raise per capita income.
Related Content
Decreasing the patent office's incentives to grant invalid patents
Technology & Information
Decreasing the patent office's incentives to grant invalid patents
Michael D. Frakes, Melissa F. Wasserman
December 13, 2017
Promoting energy innovation with lessons from drug development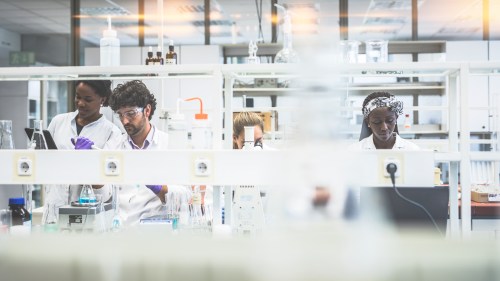 Technology & Information
Promoting energy innovation with lessons from drug development
Anna Goldstein, Pierre Azoulay, Joshua Graff Zivin, Vladimir Bulović
December 13, 2017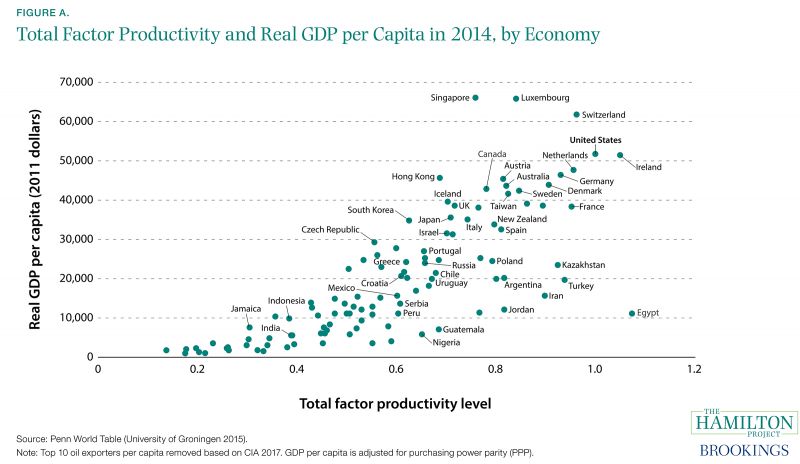 Authors
Ryan Nunn
Assistant Vice President for Applied Research in Community Development
- Federal Reserve Bank of Minneapolis
@ryandnunn