Article
Bush's 'A Team': Just Like Clinton's, But More So
This is an excerpt from a longer paper (background paper)
What does the Bush White House have in common with that of Bill Clinton? More than you might think. The media have characterized the Bush White House as filled with graybeards and the Clinton White House as a haven for youngsters, but neither image is true. The staffs each of these presidents assembled upon coming to the White House—the five dozen or so most influential members of the executive office of the presidency—look remarkably similar in several ways. While Clinton vowed to assemble a staff that "looked like America," Bush's has been even more diverse. And their "A Teams" were roughly the same age. Finally, both Bush and Clinton politicized the presidency to the same degree. These are some of the findings of "The Bush White House: First Appraisals," a paper to be released on Wednesday by the Brookings Institution, which compares the executive office in the first six months of each administration since Ronald Reagan took office in 1981.
A closer look at the numbers, as shown [below]:
AGE: Early on, the average age of Bush's closest advisers was identical to that of Clinton's. In fact, for the past 20 years, the average age of the presidential A Team has hovered in the mid-forties.
DIVERSITY President Bush has appointed women and minorities in numbers that more closely resemble Clinton's White House than that of Bush's father. And the current president has appointed more women to influential staff positions than has any other president.
President Bush has appointed substantially more minorities than all three of his predecessors. Hispanics have an expanded role—a reflection of the president's Texas roots as well as the growing influence of that population.
HOME STATE: A president who surrounds himself with a home state "mafia" is often criticized as having chosen loyalty over ability. But for Ronald Reagan and the current president, two-term governors of two of the nation's largest states, choosing large numbers of California and Texas executives was hardly surprising.
EXPERIENCE: Unlike his three predecessors, President Bush turned most often to his own campaign as a source of his closest White House advisers. Of the four, Clinton's administration was the only one in which executive branch experience was not among the top two previous job descriptions. This is explained largely by the Democrats' 12-year absence from the White House.
POLITICIZATION: In terms of overtly falling prey to the "permanent campaign" ethos of politics, President Bush has out-Clintoned Clinton, who was criticized as hyper-political. Bush's Office of Strategic Initiatives is devoted to expanding the Bush electoral coalition and keeping watch over the Republican base. Then there's the White House Office of Faith-Based and Community Initiatives, a component of his compassionate conservatism. But it is also a not-so-subtle attempt to reach out to the religious wing of the party.
To the extent that the current A Team is reminiscent of Clinton's, Bush is no doubt hoping the teams will have something else in common—a two-term presidency.
Source: Periodic editions of "Decisionmakers" in National Journal. (April 25, 1981, p. 678; June 10, 1989, p. 1405; June 19, 1993, p. 1457; and June 23, 2001, p. 1866). These figures are subject to revision. Table prepared with the assistance of Daniel Reilly.

*For the purposes of this study, we used Texas as President Bush's home state.
Authors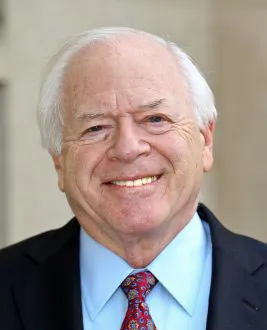 Kathryn Dunn Tenpas is associate director of the University of Pennsylvania's Washington Semester Program and a guest scholar at the Brookings Institution. Stephen Hess is a senior fellow at Brookings.
President Macron was highly skilled at putting President Trump at ease and avoiding any land mines that would have derailed the show of unity. Macron was especially adept at sidestepping questions about U.S. political controversies, which Trump clearly appreciated.