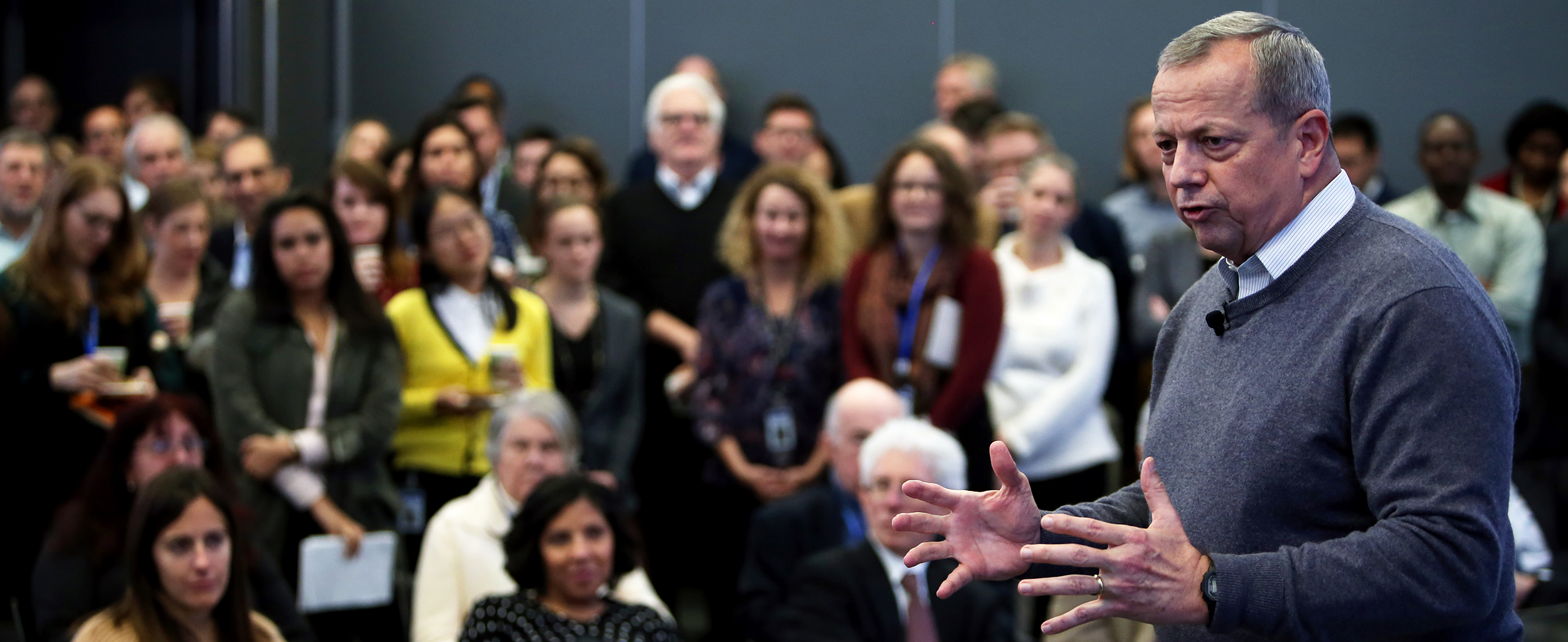 Inclusion and Diversity
PRESIDENT'S MESSAGE ON DIVERSITY
It is my sincere belief that we derive great strength from diversity. If Brookings is to continue to play a leading role across its fields of study, we must commit to reflecting—in personnel and diversity of perspective—the global community we aim to serve. For this reason, I have made inclusion and diversity, or I&D, central to every aspect of Brookings's work in the future.
Inclusion and diversity is deeply personal to me. In my 45-year career as a national security professional and Marine Corps General, I was afforded the great honor and good fortune to serve alongside so many extraordinary men and women that came from all walks of life. Their diverse backgrounds, experiences, and perspectives challenged us to be better. I understood the importance of promoting diversity and inclusivity—of acknowledging where we have work to do, and committing to improvements.
In 2018, Brookings began making demographic information on our workforce and our Board publicly available on an annual basis. As part of our commitment to I&D, transparency continues to be an important step towards keeping us accountable and something I'm proud to say is a relative first within the think tank community.
This demographic information is just part of the story. As part of our 2019 workforce demographics report, Brookings is also proud to announce a series of changes to our style guide to update the terminology with which our scholars write about race and ethnicity. These updates, which include capitalizing "Black" when referring to Black/African Americans, contribute to our overall efforts both to produce cutting-edge scholarship and foster an inclusive, diverse, and forward-looking community of Brookings scholars and staff.
Diversity among our staff—in terms of race, gender, and identity—is critical to our strength as an Institution. But so is inclusion. This means ensuring that each individual is heard, appreciated, and empowered to fully participate in Brookings's mission. Please take a moment to read about the efforts that the Brookings's I&D Committee and the broader Brookings community are undertaking to help ensure the advancement of this important priority.
– John R. Allen
Workforce Demographics
Diversity is defined as all of the characteristics and attributes that make each one of us unique. Diversity has many dimensions, including, but not limited to, race, gender, physical ability, ethnicity, national origin, religion, veteran status, sexual orientation, gender identification, and age. Even more broadly, diversity includes geographic location, work experience, family status, socio-economic class, and diversity of political thought. As a starting place, Brookings is capturing and reporting on race, ethnicity, and gender, which we gather as part of our affirmative action requirements.
Methodology
The source of this data is based on the affirmative action questionnaire completed by all Brookings employees. The categories for race and gender are determined by the federal government for workforce reporting.* The categories used for generation identification have been defined by Pew Research Center. This data does not include personnel in our overseas centers, nor does it include our nonresident scholars, as they are not employees. As our inclusion and diversity efforts evolve, we plan to capture and report on additional data.
As of July 1, 2019, our staff headcount was 413 employees in Washington, DC. This includes:
Our Leadership Team (12): President, Executive Vice President and Vice Presidents
Our Fellows/Senior Fellows (104): Brookings Resident Scholars
Our Research Support (75): Research Assistants, Research Associates and Research Analysts
Our Operational Teams (222): Central and Program positions in Management, Operations, Communications, Development, Facilities, Finance, HR, Library, Legal, and Information Technology
*Brookings is required to report the race and gender for all employees. Thus, in compliance with federal EEO requirements, employees who opt out are visually identified. We intend to fine-tune our systems in the future to include those who opt out of identification in our workforce data.
The Data
Race/Ethnicity
1
Hawaiian/Pacific Islander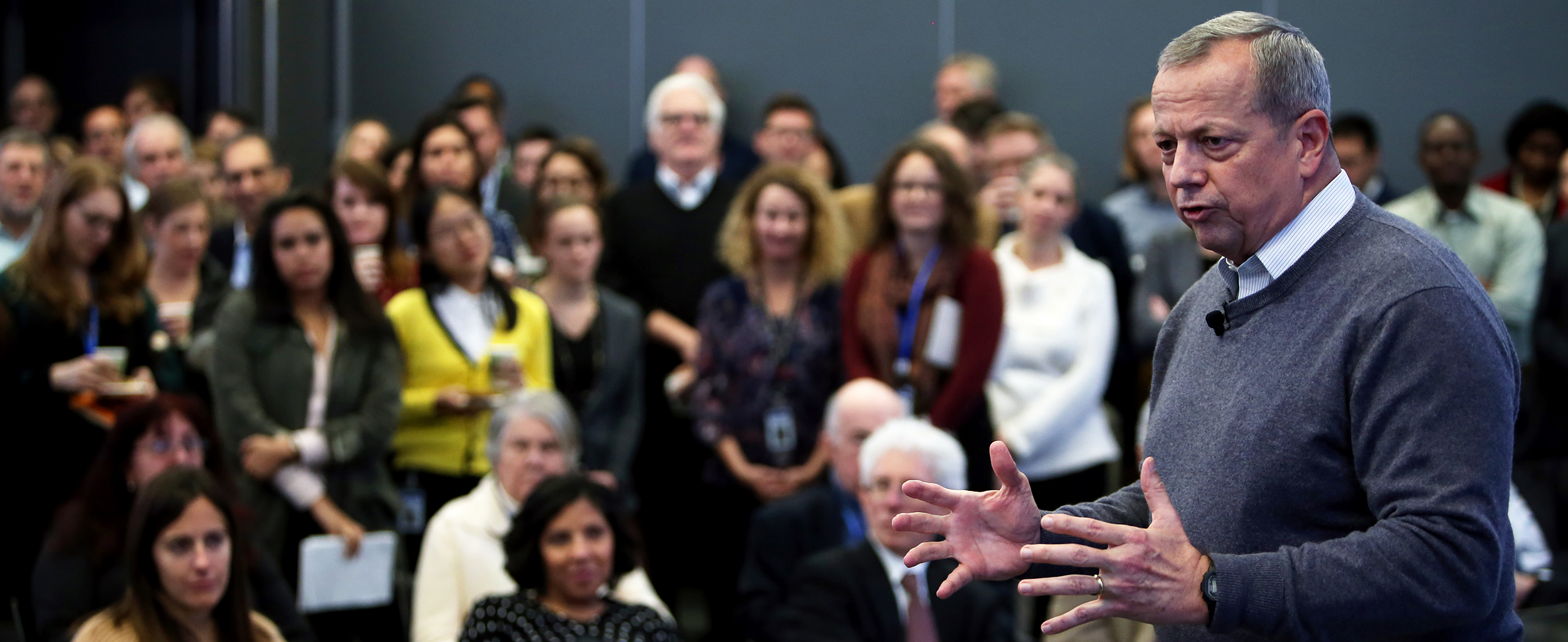 How We're Improving
Diversity in our workforce: Research tells us that diversifying the composition of our workforce can make our work more relevant, creative, and compelling and we are committed to making that happen. Building a diverse workforce is only one part of creating a truly inclusive community; our ongoing work also aims to ensure that each individual is heard, appreciated, and empowered to fully participate in the life of Brookings.
To lead this charge, the Brookings Inclusion and Diversity Committee was formed. The mission of the Committee is to advance the strategic priority of inclusion and diversity at Brookings through:
Promoting an ongoing process of cultural change;
Robust recruitment outreach to traditionally underrepresented communities;
Engaging formal and informal leaders throughout the Institution;
Challenging or changing practices and policies that inhibit inclusion and diversity; and
Working to ensure that the public face of Brookings is representative of the world in which we live and work.
Through broad institutional efforts across the organization, Brookings is committed to the following priorities for the current fiscal year ending in June 2020.
Advancing inclusion and diversity in our public-facing work:
Pipeline building:
Continuing the David M. Rubenstein Fellows Program, which, every two years, recruits and onboards a diverse, next-generation cohort of outstanding scholars to each of our research programs.
Cultivating relationships with diverse colleges, fellowship programs, and associations, including those serving populations traditionally underrepresented in our workforce, to attract diverse applicant pools for research positions.
Influencing the pipeline of future employees by encouraging the pursuit of Ph.D.s and other advanced degrees in disciplines with the fewest number of women and people of color through high school and college information sessions and other outreach activities.
Expanding internship and mentorship opportunities to Washington D.C.-area high schools by partnering with the national youth development nonprofit Urban Alliance, whose focus is to provide economically disadvantaged young people with access to the exposure, opportunity, support, and training that prepares them for lifelong economic self-sufficiency.
Partnering with Urban Alliance, continuing existing efforts to engage approximately 100 local high school students for a day of career shadowing and mentoring through our annual Career Day program.
Continuing to strengthen our long-standing internship program to ensure accessibility to college students from underrepresented backgrounds and from schools that have not historically participated in the program.
Conducting post-recruitment analysis of all staff recruitments to evaluate how to increase diversity in our applicant pool and hiring decisions.
Inclusion of our staff and community:
Continuing our annual staff engagement survey and working at multiple levels to make Brookings a more welcoming workplace for everyone.
Collaborating with staff to celebrate cultural heritage milestones.
Encouraging transparency and dialogue through staff roundtable discussions that focus on topics related to staff engagement, diversity, inclusion, and other relevant topical events.
Providing training opportunities on topics such as unconscious bias, managing bias in employee supervision and evaluation, microaggressions, and cross-generational work environments.
Educating staff on the impact of including preferred gender pronouns in email signatures and encouraging the adoption of this practice.
Working to set goals related to diversity and inclusion at the research program level.
Exploring the creation of additional affinity groups.
For more information, contact diversity@brookings.edu.