2002
Founding of the Center for Universal Education

Founded in 2002 by Gene Sperling, CUE was the first center at a major U.S. think tank that focused exclusively on advancing the United Nations global education goals to ensure all children—regardless of where they are born—have access to a quality education.

2003
Launch of U.S. Chapter of Global Campaign for Education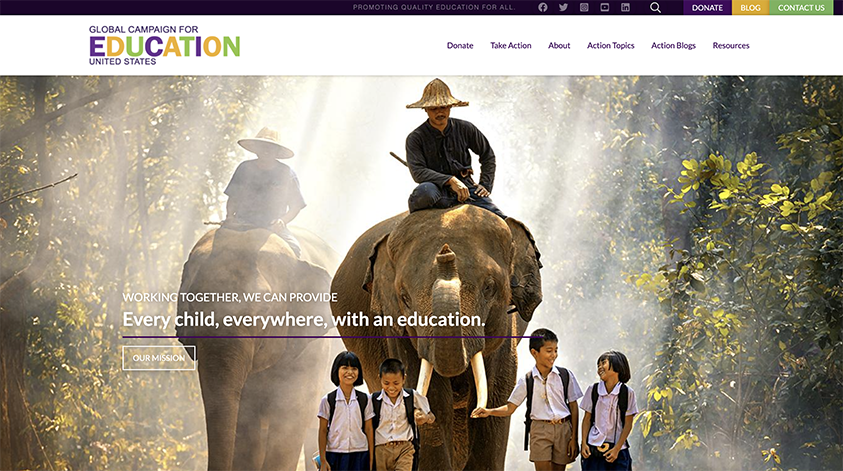 CUE's early convenings on global education gaps and needs led to the launch of the Global Campaign for Education-US, a nonprofit organization dedicated to promoting education as a basic human right and mobilizing support in the U.S. and internationally to ensure universal quality education is at the core of human development.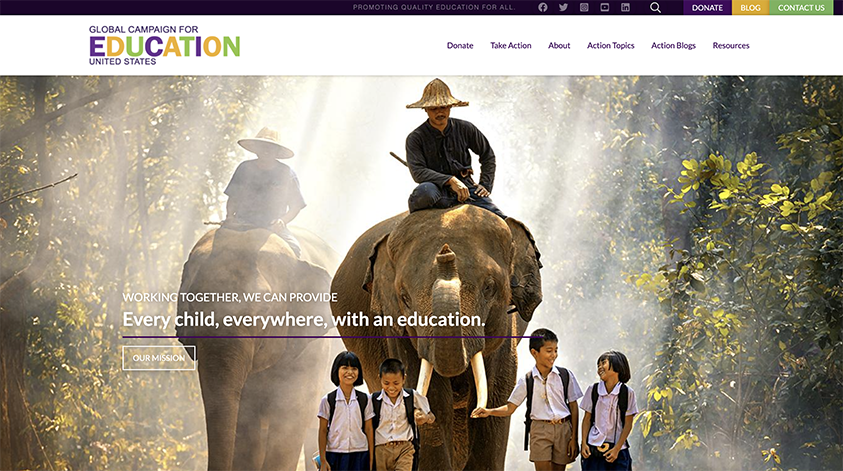 2004
Publication of "What works in girls' education: Evidence for the world's best investment"
This CUE seminal publication ⁠— later updated in 2015 ⁠— made the case for investing in girls' education given not only the benefits to girls themselves but the large number of positive ripple effects on children, families, and communities. It contributed to the growing attention and investment in gender equality in education and continues to be a practical reference for practitioners seeking guidance for effective approaches.

"If we are to see our world transformed by educated and empowered girls, then we have to end violence against girls whose only crime is wanting an education—not just the violence of conflict but the violence of forced marriage, of child labor, of targeted attacks, of assault or abduction in the classroom. This book helps us understand how we can do so."
– Malala Yousafzai, Student, Nobel Peace Prize Laureate, and Co-Founder of the Malala Fund
2008
Publication of "A global education fund: Toward a true global compact on universal education"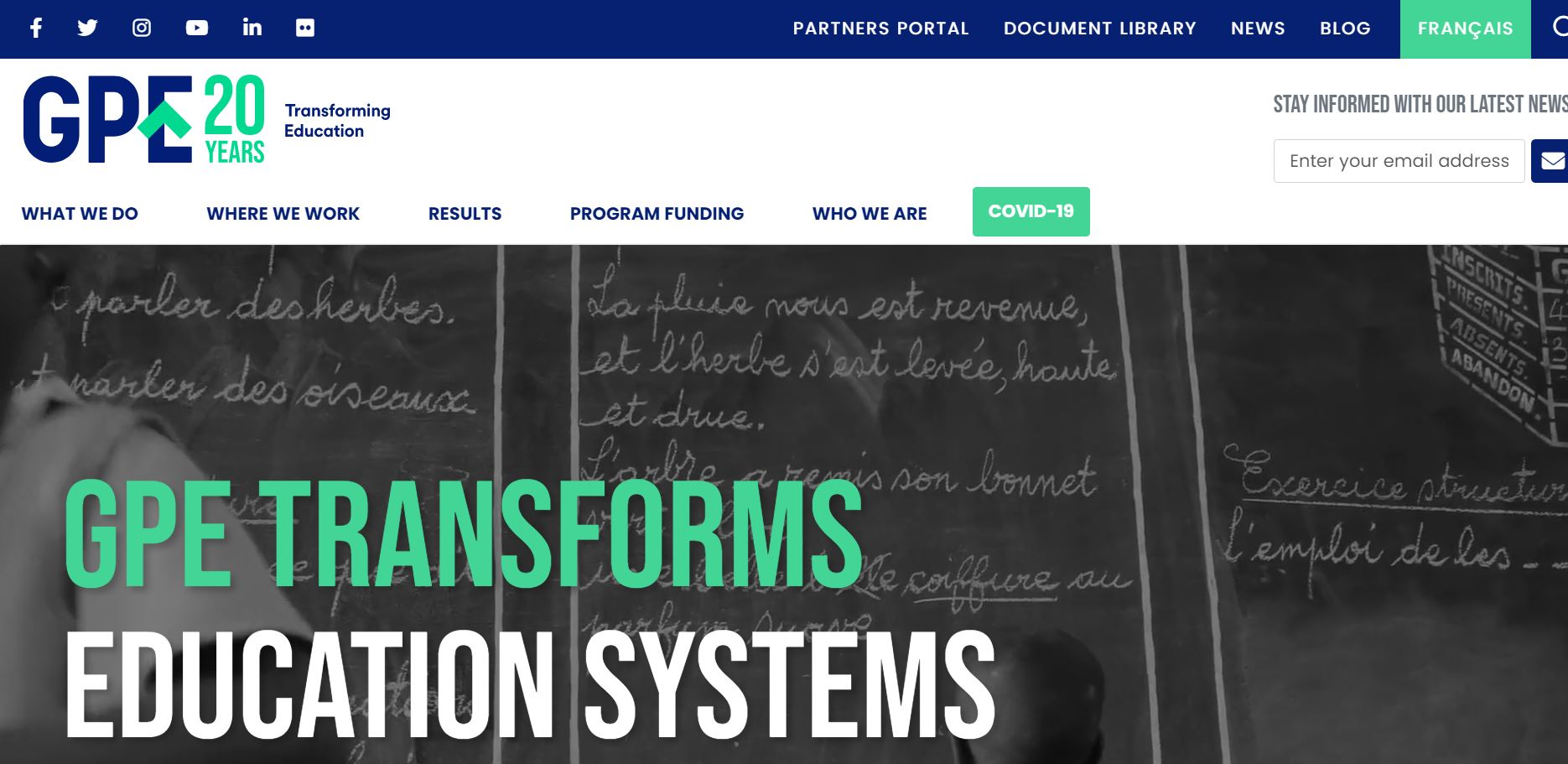 Proposing a blueprint for reforming the current global architecture supporting education, this document helped pave the way for reforming the Education for All – Fast Track Initiative into the existing Global Partnership for Education (GPE). Today, GPE hosts a $4 billion fund supporting education systems transformation in over 80 lower-income countries.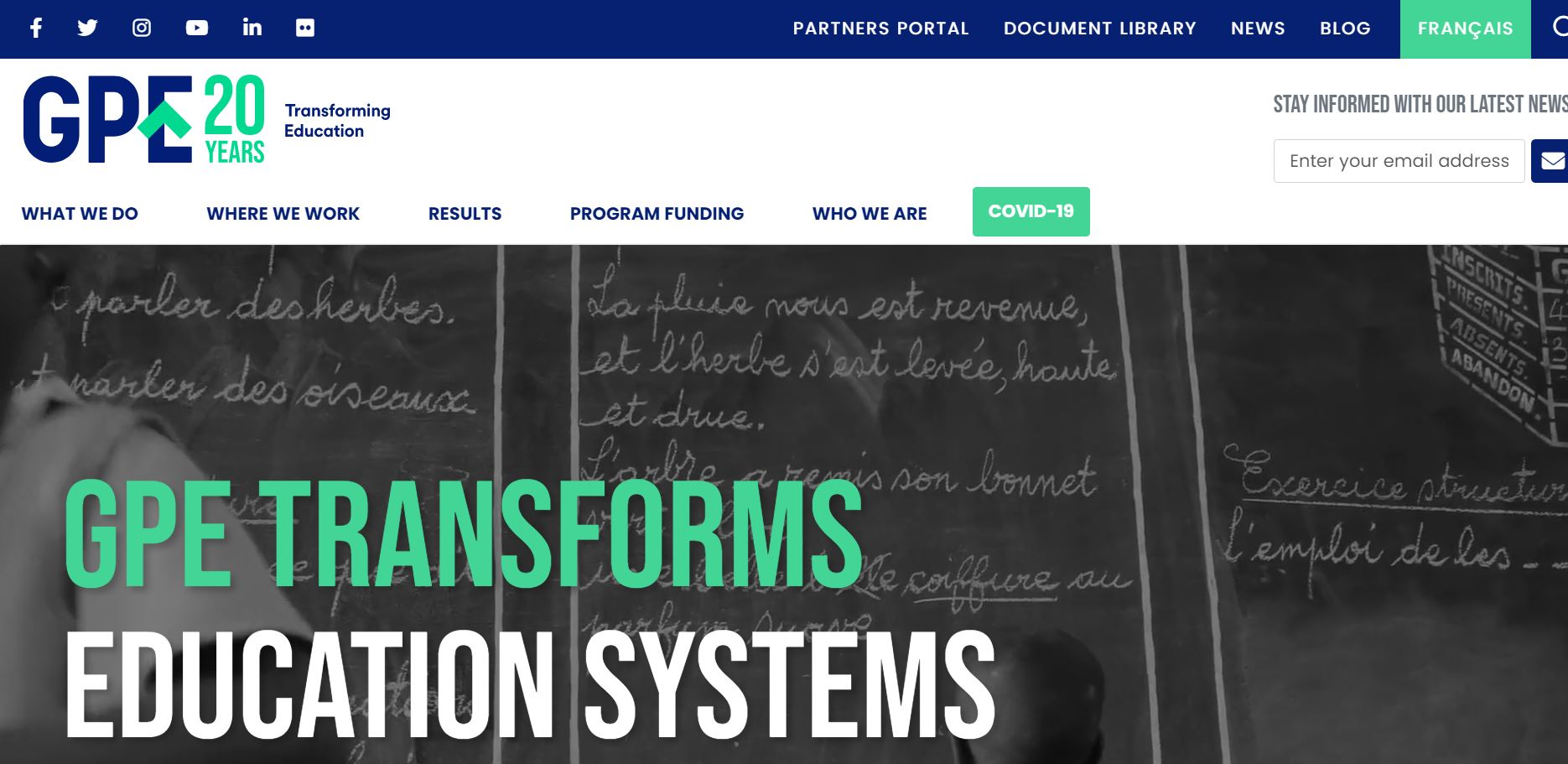 2011
Publication of the "Global Compact on Learning"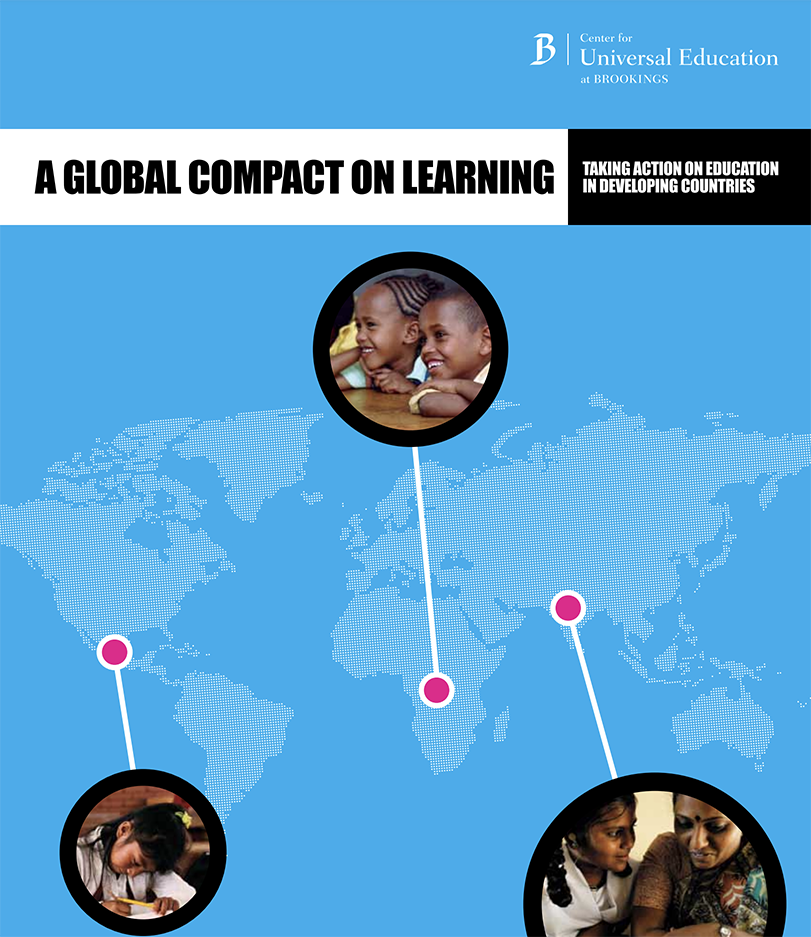 Developed with over 60 global education organizations, the "Global Compact on Learning" called for a paradigm shift in the global agenda to focus on "access plus learning." Reflecting a shared agenda across numerous stakeholders, the recommendations were taken up by the UN Secretary General, who launched the first UN Special Envoy for Global Education office. Former U.K. Prime Minister Gordon Brown was appointed to the role and his Global Education First Initiative elevated the "access plus learning" agenda on the global stage, particularly in the lead-in to the development of the new set of global goals. CUE was invited to play a central advisory role in the development of both initiatives.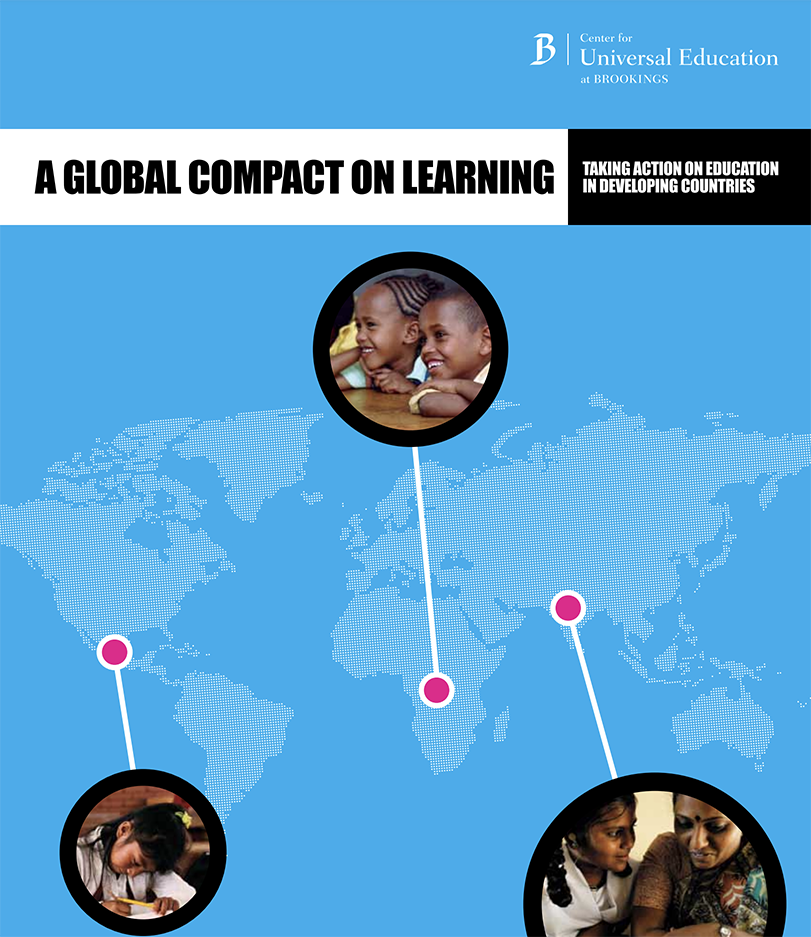 2011
Publication of "The case for a global business coalition for education"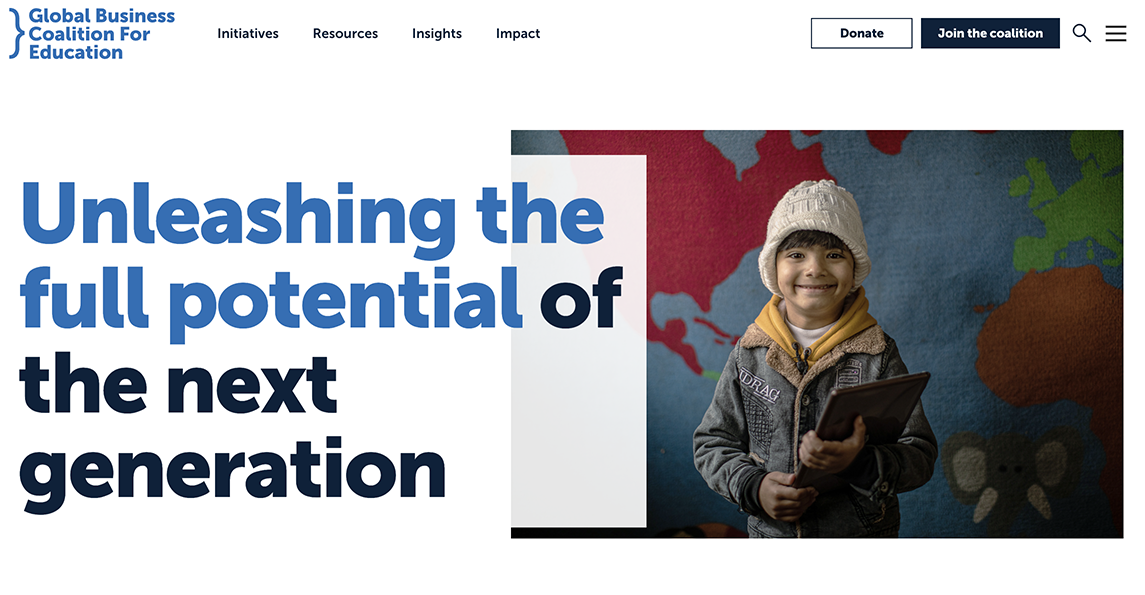 CUE's analysis demonstrated that although the business community has a large stake in education outcomes and many assets to help improve education globally, the community was lacking a coordinated mechanism for engaging effectively. In 2012, CUE's recommendations were taken up by Sarah Brown, and today the Global Business Coalition for Education is a global nonprofit serving as a hub for the business community to advance the UN Sustainable Development Goals on education.

A Global Business Coalition for Education would strengthen the business community's engagement in education and allow it to serve as a force for results-oriented change in the education sector.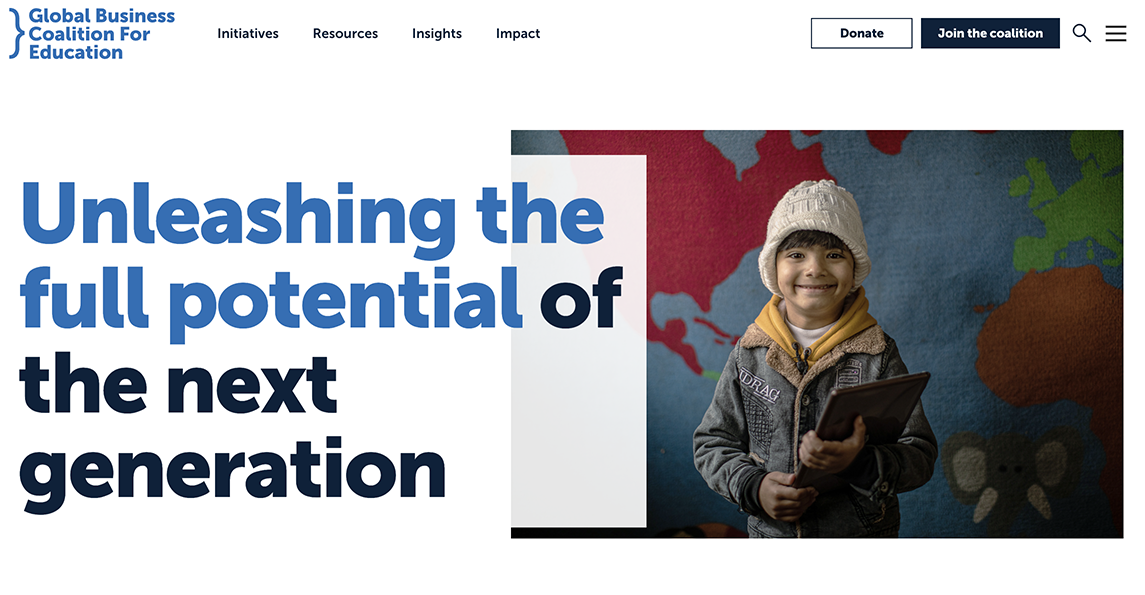 2012
Launch of the Learning Metrics Task Force
Co-convened by the UNESCO Institute of Statistics (UIS) and CUE, the task force brought together all the major global education actors with ministries of education across 100 countries to identify the "what" and "how" of measuring learning globally. UIS began to collect internationally comparable data on learning, which it had not done previously. The task force recommendations focused on how to strengthen learning assessments and the use of learning assessment data, with 15 champion countries adopting the recommendations and a new global initiative, the Global Alliance to Monitor Learning, emerged. The task force work contributed significantly to learning becoming a central focus for the new UN Sustainable Development Goal on Education.
2012
Launch of the Echidna Global Scholars Program
The Echidna Global Scholars Program amplifies the impact of local leaders advancing gender equality in and through education across the Global South. These scholars—now numbering more than 30 alumni in 20 different countries—have been fundamental to helping to shape organizations such as the Malala Fund and the Girls Opportunity Alliance, and continue to enrich the girls' education evidence base, expand networks, transform systems, and construct new policies and practices that improve the lives of girls and young women.

"I couldn't think of anything else that would have let us make a greater impact in our community than this program because it was able to give us the national platform, as well as the global platform, for the work that we're doing at the grassroots level. It's very powerful."
– Madalo Samati, Echidna Global Scholar
2015
Publication of "The potential and limitations of impact bonds" report
Since the publication of its seminal report in 2015, CUE has been the premier thought leader in examining the merits of innovative financing mechanisms, such as social and development impact bonds in advancing education outcomes. In first examining impact bonds in relation to their potential use in education and early childhood development, CUE has helped raise understanding, awareness, and interest in the approach and works with multiple actors supporting important efforts to improve the lives and livelihoods of children across the globe. CUE continues to make critical contributions to the field, including recent efforts to bring these innovative mechanisms to scale in collaboration with government and the development of facilitating tools like the Child Cost Calculator (C3) and its accompanying cost database.
2015
Publication of "Financing education: Opportunities for global action"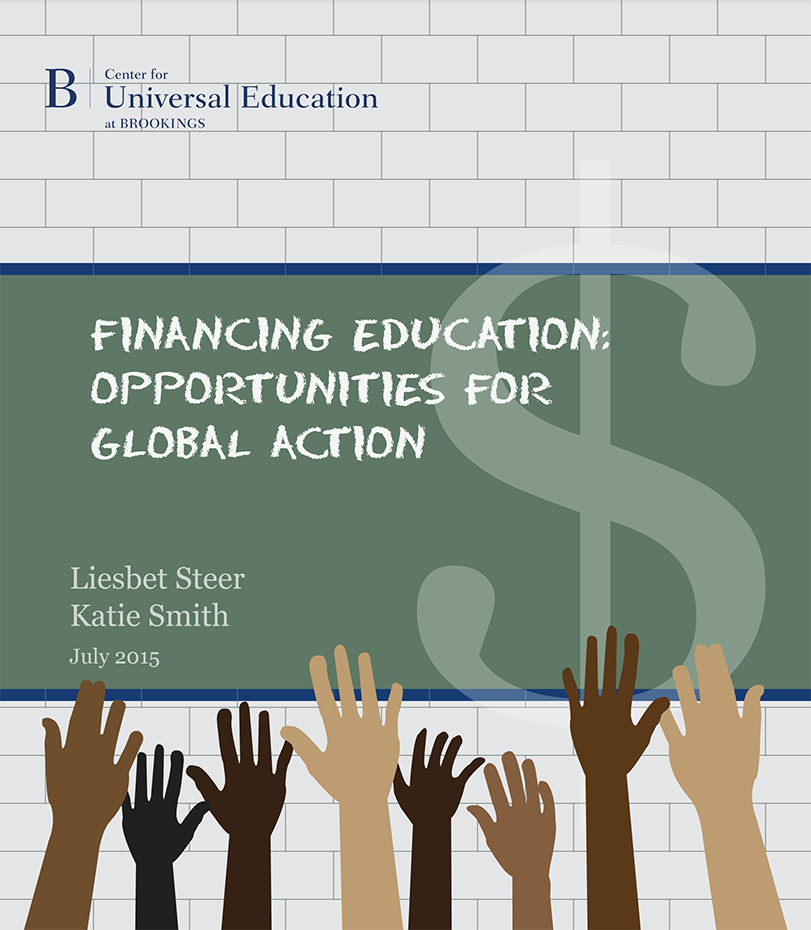 CUE called for a comprehensive plan to finance a global education agenda that put "access plus learning" at the center. The report recommendations led to the formation of the Education Commission to galvanize senior global leaders to invest in education and the development of the Education Outcomes Fund, which leverages innovative financing mechanisms to support education in Africa and the Middle East.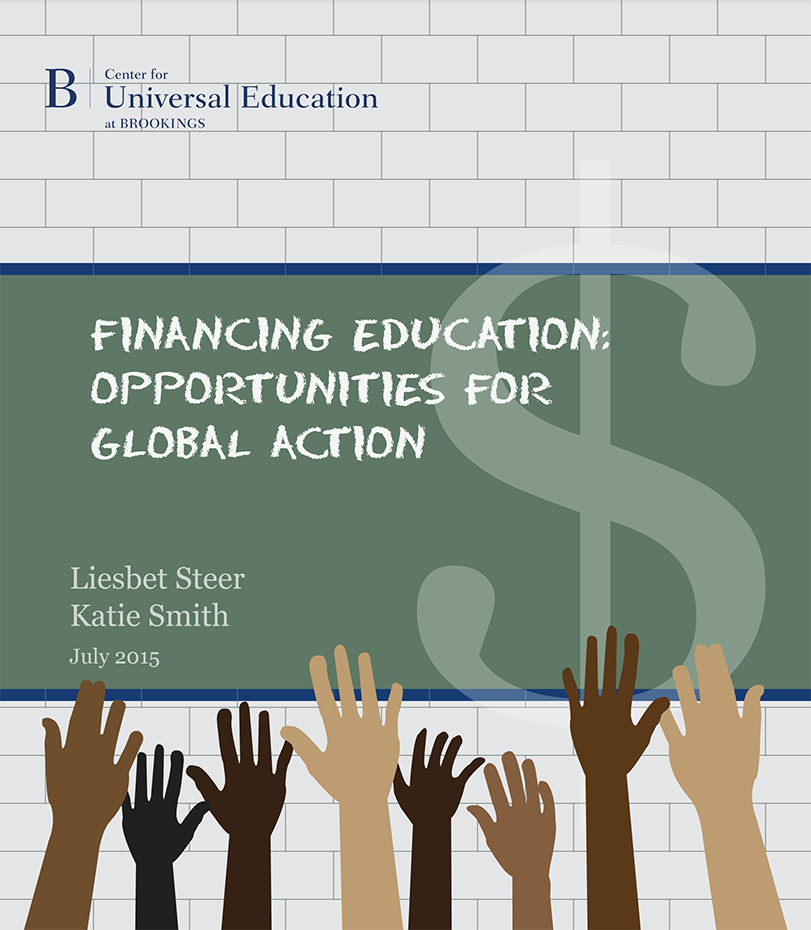 2016
Publication of "Millions Learning: Scaling up quality education in developing countries"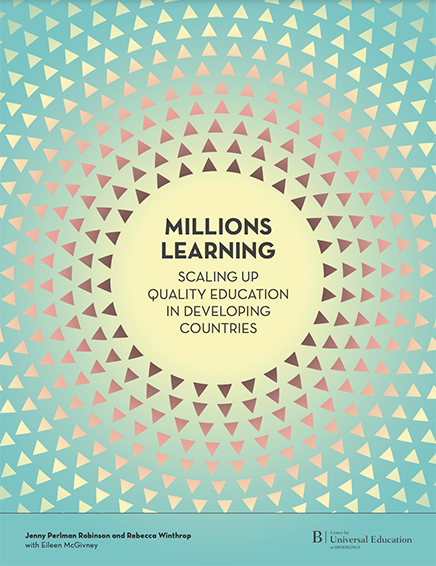 The Millions Learning project at CUE examines the question of how to scale up quality education for all children and youth. Launched in 2016, the "Millions Learning" report drew upon literature and case studies from around the world to identify 14 core ingredients that contribute to scaling effective practices for improving learning. In addition to putting scaling impact in education on the global agenda, the report has helped inform strategies, approaches, and frameworks for multilateral institutions (including UNESCO, the World Bank's Global Delivery Initiative, and the World Innovation Summit on Education); nonprofits; foundations; academia; and think tanks around the world.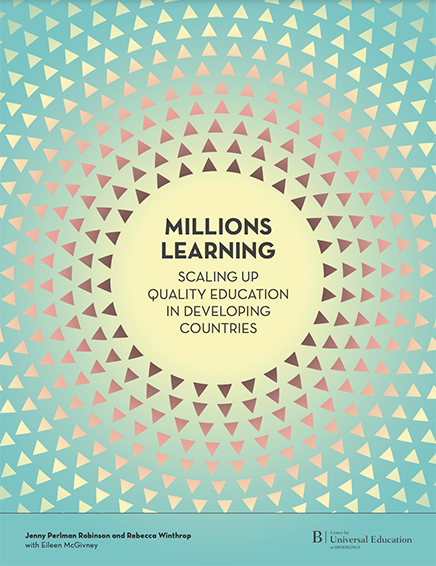 2018
Publication of "Leapfrogging inequality"
The book "Leapfrogging inequality" called for a mindset shift in how education systems tackle the twin problems of equity and relevance. The "leapfrog framework" has been used by a range of actors from government to civil society organizations to rethink how their education systems are organized. For example, the Ghanian minister of education has credited leapfrogging to accelerating the rollout of universal secondary education.

"Over the last two decades, we have depended on the Center for Universal Education to give us access to some of the most cutting-edge research that is happening globally and how to bring those innovations and research to our own work and also recommendations to policymakers in India."
– Vishal Talreja, Co-founder of Dream a Dream
2018
Launch of Playful Learning Landscapes
Playful Learning Landscapes (PLL) increases educational equity by marrying the science of learning with urban design and placemaking in everyday spaces where families regularly spend time, such as bus stops, parks, and supermarkets. Together with Brookings Center for Transformative Placemaking, CUE works with a network of four cities in and outside the U.S. that are taking up PLL approaches in their neighborhoods and city planning offices.

Playful Learning Landscapes can produce multiple benefits. Not only can it create new learning opportunities for children, but it can also reinvigorate public spaces and create new gathering spaces that can nurture social interaction.
2018
Launch of the Real-time Scaling Labs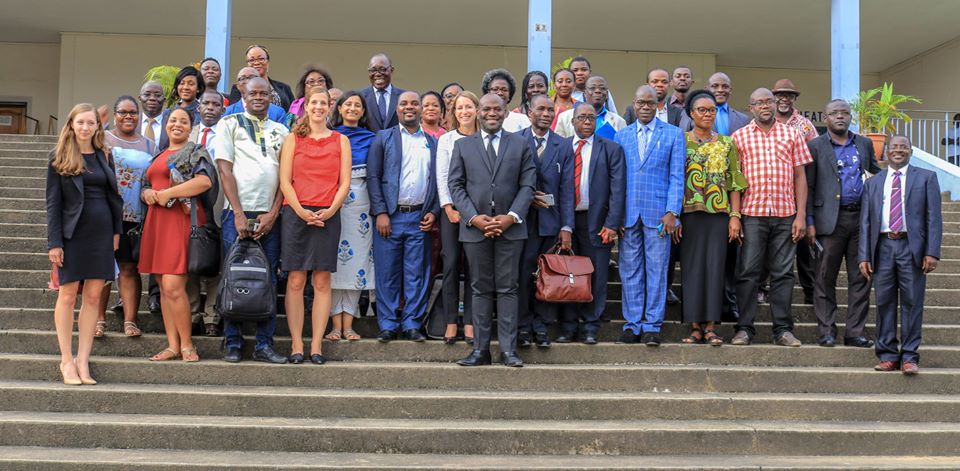 In 2018, CUE launched the Real-time Scaling Labs (RTSLs)—an action research project in partnership with local institutions in five countries—to support, learn from, and document the scaling process of specific education initiatives. In addition to strengthening scaling efforts and supporting mindset shifts among key stakeholders in each location, the RTSLs led to the publication of five scaling tools. In Tanzania and Côte d'Ivoire, initial labs have become further embedded into the countries' existing education systems. Based on the work of the RTSLs, CUE's Millions Learning project was chosen to join the Global Partnership for Education's Knowledge and Innovation Exchange program in 2020 to facilitate a cross-national, design-based research and professional support initiative called Research on Scaling the Impact of Innovations in Education.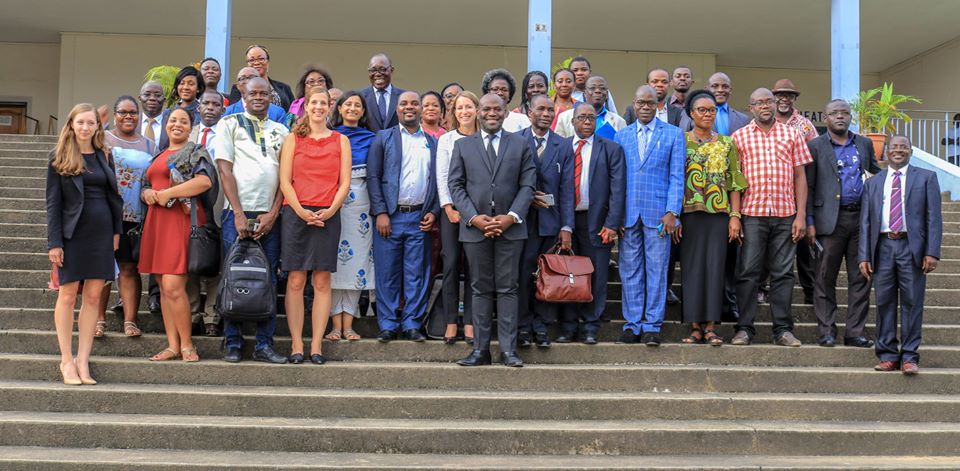 2021
Launch of the Family engagement in education Playbook
Drawing from a network of over 50 government and civil society organizations across 10 countries, CUE's playbook provides detailed guidance on how to harness family-school collaboration to transform learning outcomes for students and education systems. The tools in the playbook are being used by government and civil society partners from Colombia to the United States to India.
2021
Publication of "Addressing education inequality with Next Generation of Community Schools" report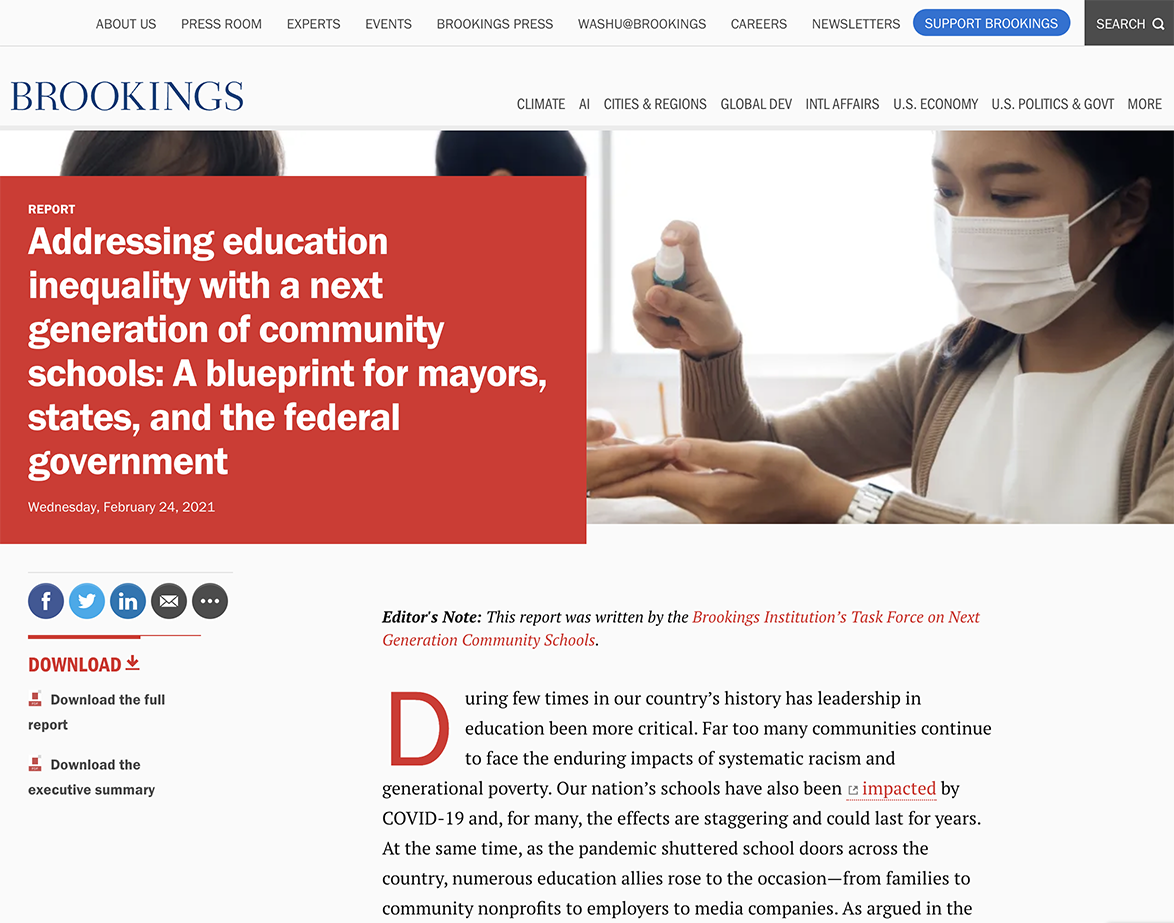 Together with over 30 leading education organizations, CUE set out a vision for addressing the impacts of the COVID-19 pandemic by transforming U.S. schools into community schools that partner not only with families but a wide range of community actors to support student's well-being alongside their academic needs. The task force recommendations have been taken up by the U.S. Department of Education, which has doubled funding for the community schools strategy along with major U.S. philanthropic actors.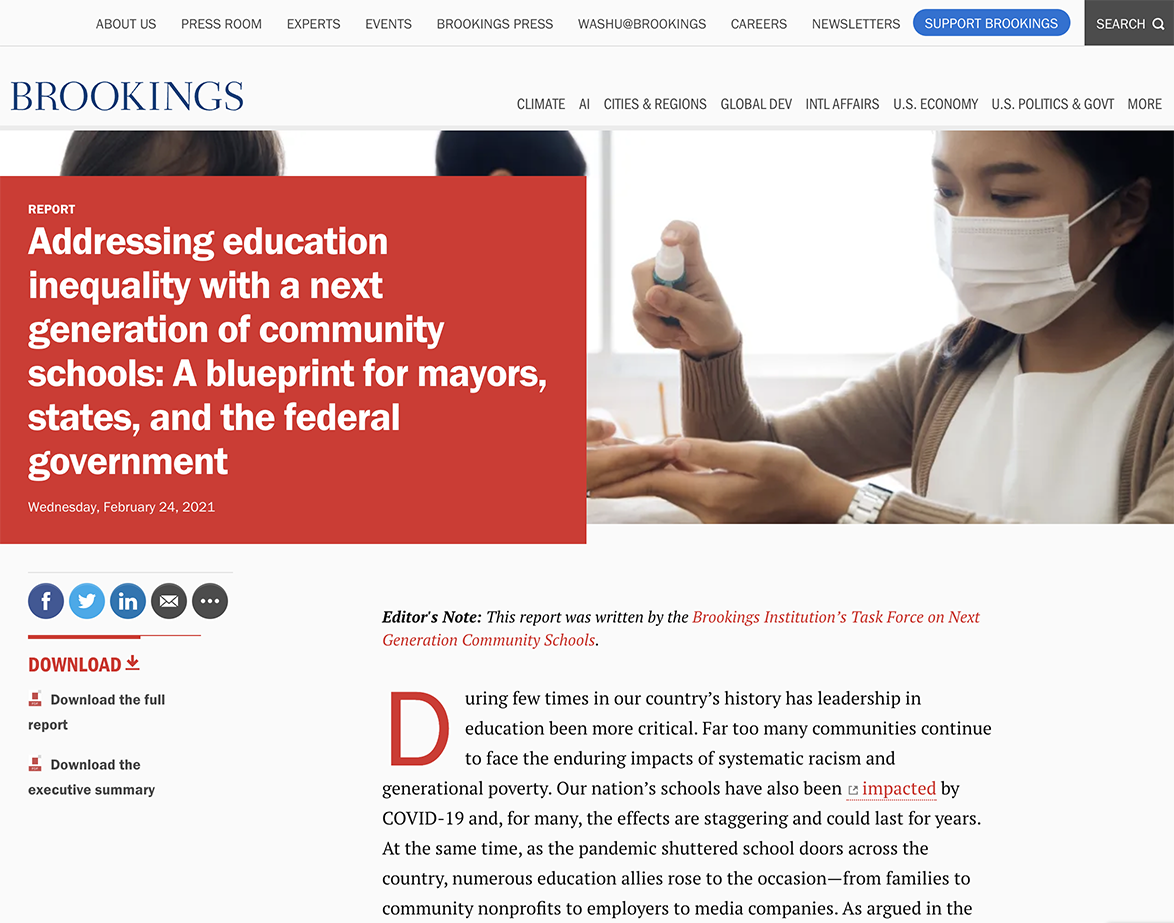 2022
Publication of "Transforming education systems: What, why, and how"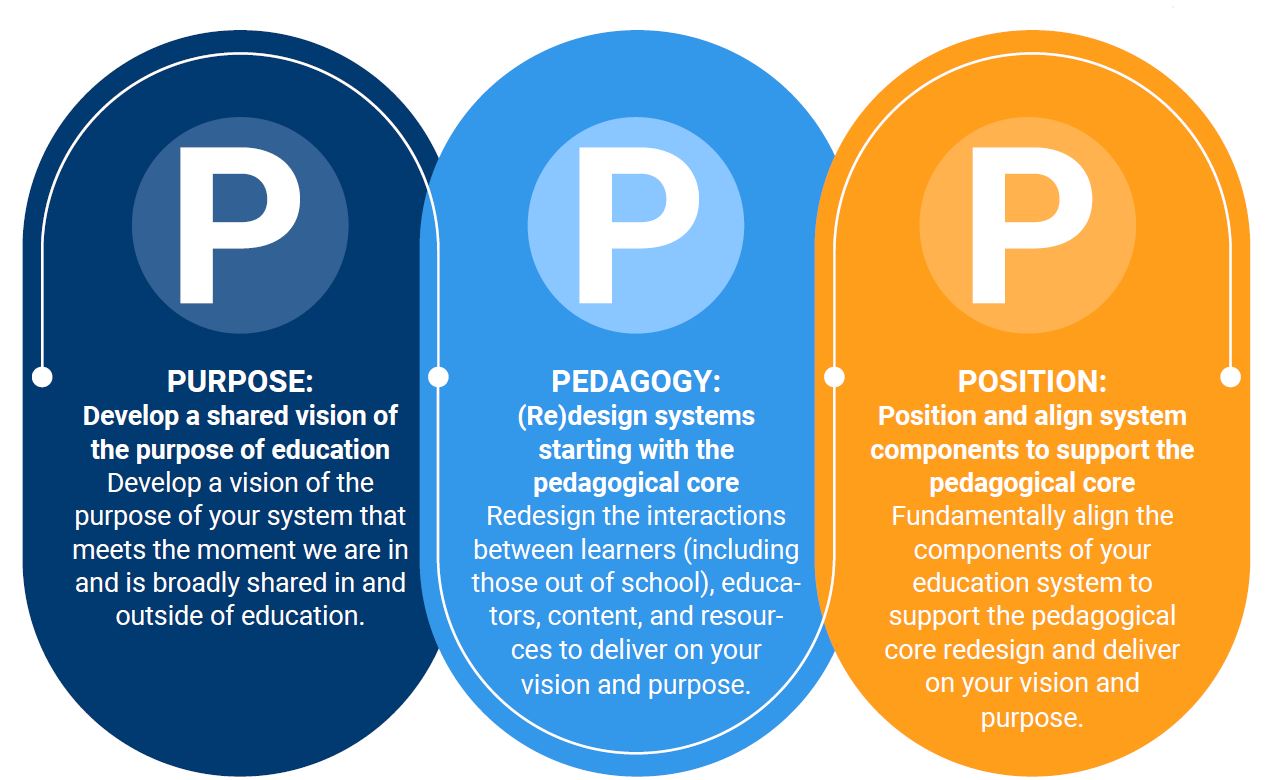 Together with Sierra Leone's minister of education and co-chair of the UN Transforming Education Summit, CUE set out a vision for the three high-leverage steps education leaders can use on their education transformation journey. To help advance the first step⁠—developing a shared vision of the purpose of education⁠— the UN Secretary General's office has asked that CUE's conversation starter tools, which map the purpose of education, be scaled globally to help catalyze a movement around transformation.