Op-Ed
Nixon in China: 40 Years Later
In a restorative break from an intense Beijing conference last November, I climbed up to the Temple of Heaven and on the wall— not what I expected to find—was  a photograph of Richard Nixon, the President of the United States who had surprised the world 40 years before by reconnecting two great nations.
?this>Rather it was Nixon's personal history that pointed the way to his becoming the fulcrum of this historic event. For Nixon grew up next to the Pacific. Until that time presidents' world views, despite Asian wars, were primarily formed by looking across the Atlantic. They responded to events that confronted them, of course. But there was also a Europe-oriented school system and sometimes searing experiences: Hoover's relief efforts in Europe during and after World War I, Captain Truman in France, General Ike, Kennedy writing Why England Slept in 1940.
Nixon was a Californian. Stanford brought Hoover to California and the movies brought Reagan. Nixon was native-born. He begins his memoirs:
I was born in a house my father built….Yorba Linda was a farming community of 200 people about thirty miles from Los Angeles….In the spring the air was heavy with the rich scent of orange blossoms. And there was much to excite a child's imagination: glimpses of the Pacific Ocean to the west…."
Read the full piece at chinausfocus.com »
Author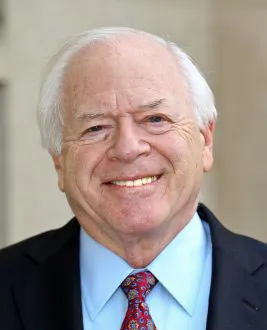 Rather than serving as a unifying diplomatic exercise to highlight Iran's troubling regional activities, the [Warsaw] summit primarily highlighted America's diplomatic isolation from its European allies.