Past Event
21st Century Security Forum: The National Defense Strategy and its global impact
Past Event
How the National Defense Strategy may impact service priorities
In the National Defense Strategy (NDS) released earlier this year, Secretary of Defense Jim Mattis states "America's military has no preordained right to victory on the battlefield." The NDS not only argues for urgency in planning, but it marks a significant change in the focus of our forces. Notably, the document marks a shift from anti-terrorism operations to great power competition, including a new commitment to countering the actions of China and Russia. This shift has immediate consequences for policymakers around the world, and it will continue to require additional examination and discussion as it goes fully operational in the time ahead.
On April 26, Foreign Policy at Brookings hosted a forum on the near term, global impacts of the recently released NDS. Panelists included military fellows from Brookings and other think tanks as well as a number of national security professionals with backgrounds in government and academia. General Robert Neller, commandant of the U.S. Marine Corps, headlined the event, with a discussion on resetting the Department of Defense under the 2018 NDS. Brookings President John R. Allen joined General Neller for the discussion.
Following each panel and the keynote discussion, panelists took audience questions.
Agenda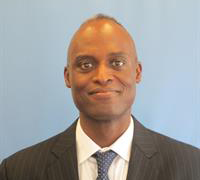 Federal Executive Fellow -
The Brookings Institution
Colonel -
U.S. Marine Corps
How the National Defense Strategy may impact service priorities
The return of great power competition
A discussion with General Robert Neller
Commandant -
U.S. Marine Corps

President, The Brookings Institution
More Information
Contact
Brookings Office Of Communications
202.797.6105
To subscribe or manage your subscriptions to our top event topic lists, please visit our event topics page.
I think probably that the lesson that [Kim Jong Un is] learning is that he doesn't have to give up anything and yet people will be scrambling for summits with him. ... The longer we have these drawn-out talks, these summits, bilaterals, trilaterals, quadrilaterals, the more it buys time for them to reinforce their claimed status [as a nuclear power] but also to continue with their R&D. But I do think that there is an element of trying to mitigate the sanctions, and also Kim took all those discussions about military strikes seriously enough to try and take the wind out of the sails. ... I find it difficult to envision how or why he would give up his nuclear weapons, which have pretty much given him what he's wanted: which is the strategic relevance, the international prestige, and deterrence.
[Regarding President Trump's shift from enthusiasm to uncertainty over the U.S.-North Korea summit] In effect, President Trump is getting a mini-lesson in talking to the North Koreans even before he talks to the North Koreans.