Everyone who cares about the Sustainable Development Goals (SDGs) feels concern. As the Goals' halfway mark approaches in 2023, our attention and resources are constantly torn between making long-term progress and fending off the latest crisis. The SDGs require a new approach to respond to urgent needs while still accelerating broader change.
This year, we're celebrating our fifth 17 Rooms flagship convening—an annual undertaking that brings leaders together under each SDG, with the aim of promoting targeted collaboration and action in the next 12–18 months. Through an ongoing journey of experimentation and innovation, it has been inspiring to see so many "Rooms"—working groups focused on specific aspects of each Goal—create their own forms of action and human connection. It has also been a joy to watch an expanding network of "17 Rooms-X" undertakings advance community-based problem-solving for the SDGs.
All of this has inspired us to dig deeper into understanding what makes 17 Rooms such a novel space, building on last year's reflections. We're increasingly of the view that 17 Rooms can keep evolving to unlock more widespread creativity and cooperation for the SDGs. We've decided to try to grow the circle of collaborators around the world. More on that below.
What makes 17 Rooms unique?
The heart of the 17 Rooms undertaking hinges on a deep desire to spur practical action. In recent months, we've even come up with an informal slogan: "we grow action." Each of the three words is important. In reverse order: Action. It's all about action–not action for action's sake, but practical next steps that bend curves towards longer-term SDG progress. Second, it's about growing–whether that means cultivating a promising seedling of action or expanding an existing enterprise with potential to achieve even greater results. And lastly, it's about what we can do–each of us together–to cooperate in growing action. Too many SDG conversations focus on what other people should do. 17 Rooms focuses squarely on what its own participants can do.
As we discussed a bit in our recent podcast series, we and our team have spent countless hours thinking through an extraordinary mix of design details to help diverse groups of people come together quickly around shared priorities for action. Much of 17 Rooms boils down to permissions. Permission to break the norms of stodgy professional coordination and communication. Permission to wave away formal hierarchies and listen informally to fellow experts as peers. Permission to take an imperfect next step, rather than wait for the perfect plan. These permissions help tap into crucial domain knowledge while unlocking creative energy. They allow people from varied professional backgrounds and geographies to find inspiration in others' expertise.
Last year's flagship showed different ways in which collaborative action can come together for the SDGs. For example, Room 17 saw modern slavery experts join with institutional investors to pursue a new public data tool that will help investors track and avoid forced labor in company-level supply chains. Room 1 saw leaders from national governments, multilateral agencies, philanthropy, academia, and civil society converge on practical priorities for expanding emergency cash transfer infrastructure in low-income countries, building on the pioneering success of Togo's Novissi program. Room 15 joined with other Rooms to launch a Natural Security Initiative focused on investing in nature to protect people. This spurred a new coalition of actors to convene this month for a strategic planning session at The Rockefeller Foundation's Bellagio Center in Italy. Room 5 leveraged the neutrality of the 17 Rooms platform to convene more than 100 female faith leaders from around the world in early 2022, all working towards advancing gender equality in faith contexts.
The 17 Rooms-X community of practice has been equally inspiring in generating pathways to action, taking methods into their own hands to align with local priorities and needs. In the U.S., for example, George Mason University held an extensive campus-wide process to surface interdisciplinary collaborations, matched with seed funding, for emergent Room ideas. The East Central Florida Regional Resilience Cooperative, University of Central Florida, Central Florida Foundation, and other community partners coordinated a 17 Rooms process to convert their regional sustainability action plan into actionable next steps over a 12-month horizon. Other groups from Hawaii to New York have incorporated discrete elements of 17 Rooms methods into their convenings.
In Canada, Queen's University convened a a rapid campus-wide process to mobilize ideas and networks for its strategic planning process, while Concordia University organized "17 Rooms in 17 weeks" to transform an overarching SDG commitment into practical priorities. In Iceland, we saw the Festa Center for Sustainability partner with the Prime Minister's Office to pilot a local process focused on environmental issues. In Colombia, CEPEI, the think tank, will soon convene a multi-country South American 17 Rooms process, aiming to help official SDG "voluntary national reviews" push forward with action. A range of stakeholders across North America and Africa are gearing up to organize their own local 17 Rooms processes too.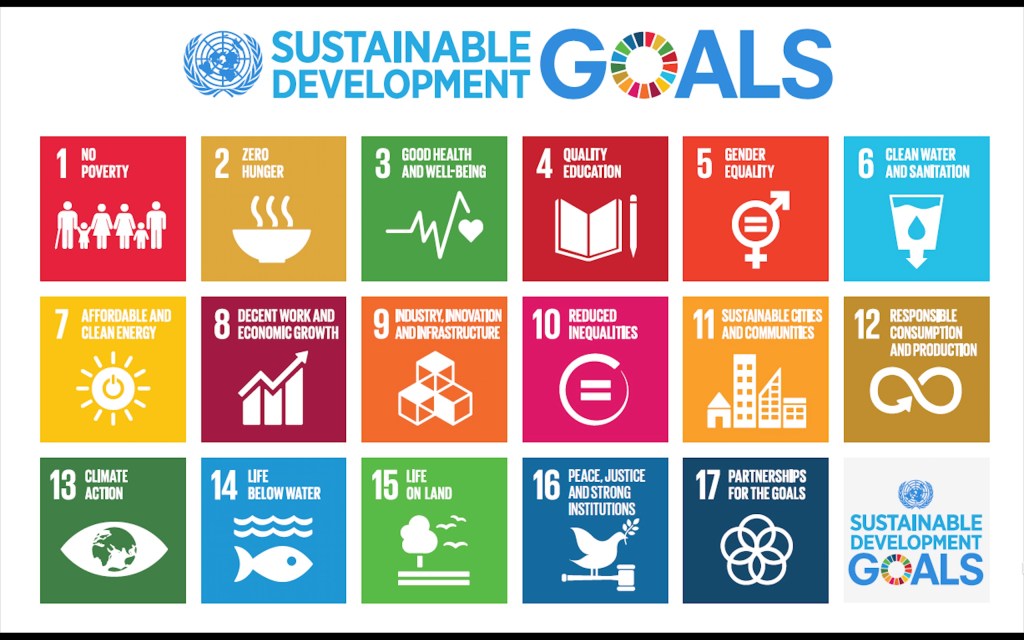 Watching so many forms of momentum take shape across the flagship and the community of practice has prompted us to think more broadly about how to open up 17 Rooms to more people hungry to drive SDG change around the world. We sense widespread appetite for new approaches to action, stronger human connections across the complex array of SDG constituencies, and clear organizing principles that help people come together quickly to generate progress. If the SDGs are to be relevant to all communities in all countries, then there needs to be a process for every type of community to come together to chart its own next steps toward the Goals. We believe 17 Rooms could be a tool for many more communities to this end.
That's why we are announcing two key new ways we will invite more people to engage with the 17 Rooms community over the coming year:
Inviting flagship Room ideas from people around the world: Countless leaders have great ideas for bringing people together to drive change. Until now, flagship Rooms have been organized through the reach of our own personal networks. We continue to have lots of our own ideas, but also want to crowd-in diverse forms of leadership from well beyond the confines of our own limited vantage points. To this end, we plan to open an online portal, likely in July, for people to share and nominate their own proposals to help shape future flagship Room agendas.
Exploring more uses of 17 Rooms-X with more communities in more places: We would like to see how our methodologies can be enhanced for different use cases. We've already seen that some communities are keen to coordinate strategic plans while others may want to forge cross-sector partnerships, align policy incentives, map research agendas, or even leverage employee engagement. Some communities simply value a rapid surfacing of workstreams relevant to the full range of SDGs. For these reasons and more, a second online portal will open, also likely in July, for communities and organizations that would like to be part of the next wave of 17 Rooms-X experimentation. The Rockefeller Foundation will provide support to organizations where targeted resources could allow them to engage.
One of our foremost learnings from 17 Rooms is the importance of focusing on the human side of all the people working so hard to advance different parts of the SDGs—dedicated individuals spanning civil society, academia, business, government, philanthropy, and so many innovative enterprises around the world. We know the work can feel lonely and difficult. We've felt it too. There is often an expectation to be intense, dispassionate, and serious when deliberating the severity of all the challenges. There are many good reasons to be respectful in the face of humanity's problems. But there are also many reasons to create a space that naturally energizes people to inspire the trust, candor, and creativity that can spark collaborative action. As one of our Room leader pairings recently stressed, change only comes when we bridge the mind with the heart.
We couldn't be more thrilled to look ahead toward another year of 17 Rooms learnings and progress. We continue to draw inspiration from the diversity of actions that so many people across the initiative are coming together to produce. It all deepens our own faith in the power of fusing actions, insights, and community to take on the world's most important challenges. We're tremendously grateful for this 17 Rooms community, and keen to see how its growing energy brings us new learnings over the year ahead.