Editor's Note:
In Unpacked, Brookings experts provide analysis of Trump administration policies and news.
THE ISSUE: Under the cloud of two controversies, Israeli Prime Minister Benjamin Netanyahu meets with President Trump on Wednesday, February 15, to discuss U.S.-Israel relations.
"Netanyahu in particular wanted to concert strategy not just to push back on Iran in the region, but also to deal with that problematic nuclear deal."
THE THINGS YOU NEED TO KNOW

Author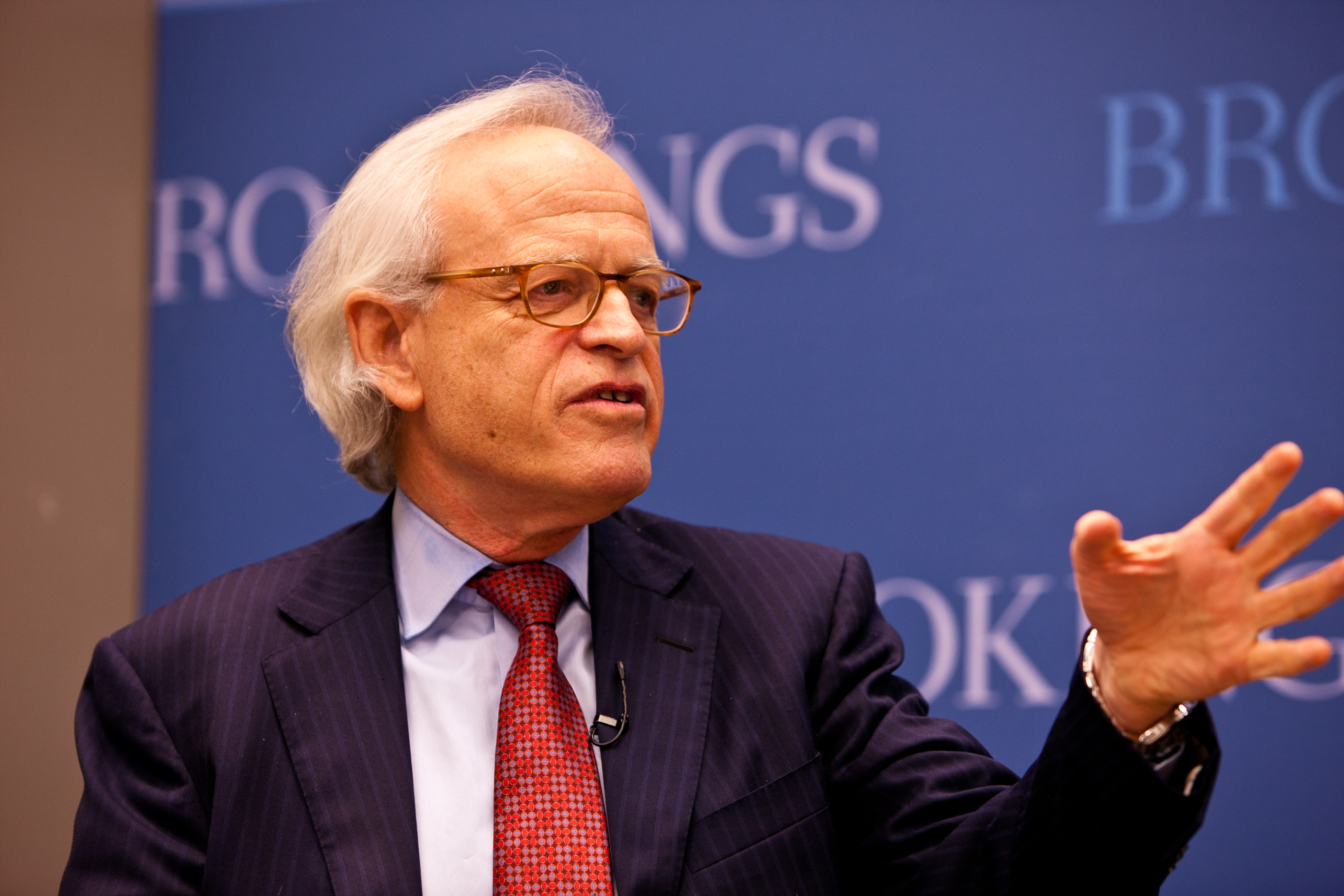 John C. Whitehead Distinguished Fellow in International Diplomacy - Foreign Policy
Prime Minister Netanyahu's meeting with President Trump at first appeared as though it would be a great success, but two recent complications could cause disruption:
First, General Michael Flynn, President Trump's National Security Advisor, resigned from his position two days before the meeting.
Flynn was Netanyahu's natural partner in his campaign against Iran. General Flynn had already taken steps to "put Iran on notice."
Prime Minister Netanyahu wanted to coordinate strategies on pushing back against Iran in the region, along with ways to address the Iran nuclear deal. That will be less possible with Flynn gone.
The second point of controversy surrounds President Trump's public objection to recent Israeli settlement activity and his decision to appoint David Friedman as his ambassador to Israel.
The Friedman pick sent a green light to Netanyahu's coalition partners to accelerate settlement activity and push for annexation of West Bank territory.
Instead of pushing back on Iran, President Trump pushed back on this settlement activity, declaring that he wanted to make peace Israeli-Palestinian peace and judging Israeli settlement activity unhelpful in that context.
After facing similar opposition from President Barack Obama for the past eight years, Netanyahu now must work with another U.S. President who wants to establish peace without settlements expansion.

THE SOURCES
How a U.S. embassy in Jerusalem could actually jump-start the peace process
President Trump's options for Israeli-Palestinian dealmaking
The political point is that each side of this conflict has their own narrative about the status of the Gaza Strip and Israel's role. The argument is not whether this is a border. The argument is whether Israel is occupying Gaza.
This back and forth — an Iranian attack on Israeli posts on the Golan and a widespread Israeli response against numerous Iranian targets in Syria — was not a one-off flare-up or a case of hot heads prevailing. This is part of a structural conflict unfolding between Israel and Iran in Syria.