Editor's Note:
Observers around the world have hailed South Koreans' impressive display of peaceful resistance as millions of citizens consistently gathered to demand Park Geun-hye's removal and the restoration of the rule of law, writes Kathy Moon. But the protests, and Park's eventual ouster, have severely divided the country. This piece originally appeared in Foreign Affairs.
On March 9, 2017, South Korea's Constitutional Court unanimously upheld the impeachment of Park Geun-hye for having violated the Constitution by sharing state secrets with her civilian friend, Choi Soon-sil and facilitating Choi's schemes to extract favors from private corporations. The court declared that Park had "seriously impaired the spirit of democracy and the rule of law." The decision followed months of protests that started after the scandal broke in October 2016 and culminated in the National Assembly's December 9, 2016 vote to divest Park of executive power.
Author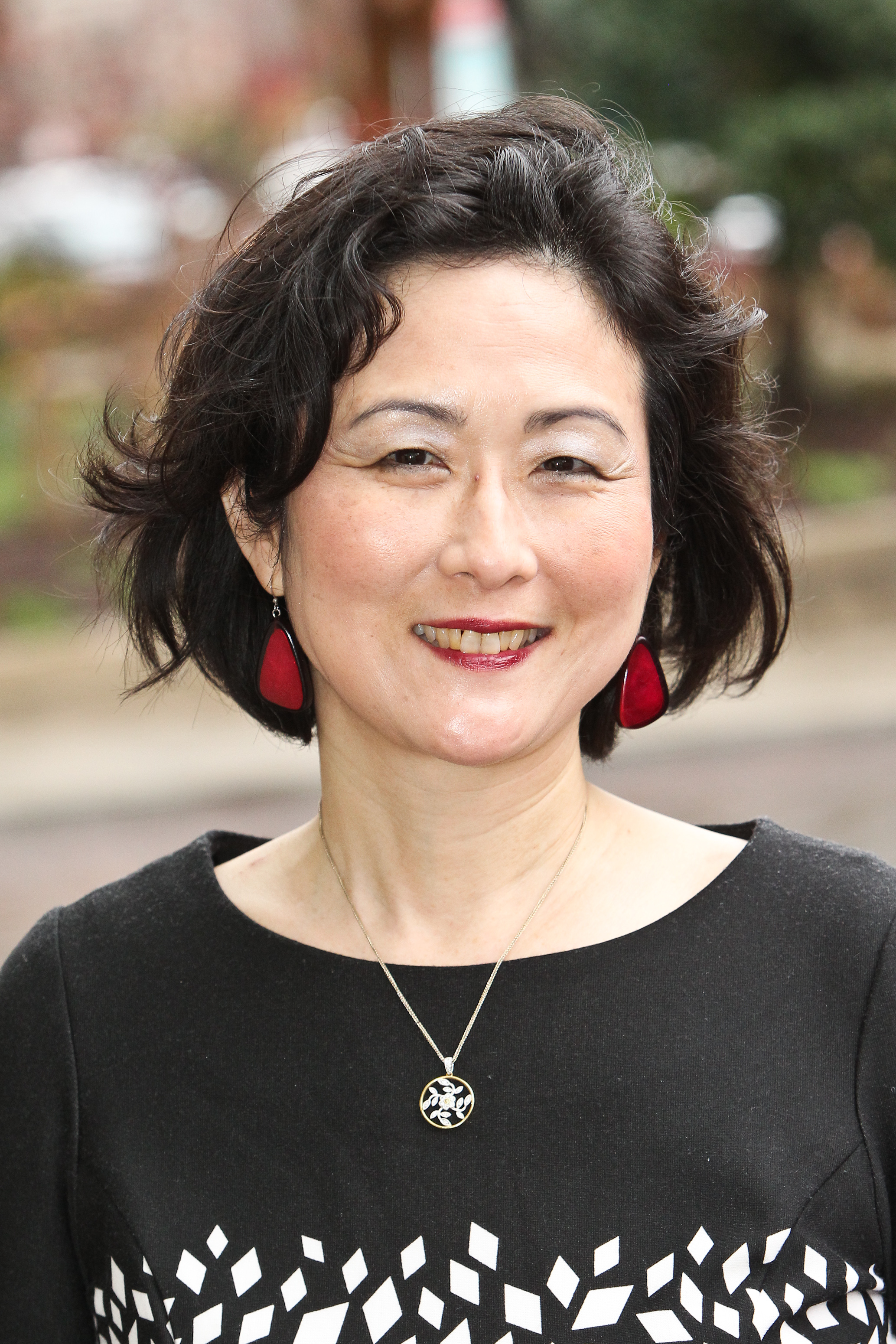 Observers around the world have hailed South Koreans' impressive display of peaceful resistance as millions of citizens consistently gathered to demand Park's removal and the restoration of the rule of law. It is certainly true that the country, often referred to as the "Republic of Protests," has mastered the art and politics of peaceful mobilization and organization after five decades fighting authoritarianism and the perceived legacies of Japanese and U.S. domination in South Korea's economic and political life. But the protests, and Park's eventual ouster, have severely divided the country.
Park's supporters, mostly older conservatives roughly categorized as 50 and above, trust Park's political lineage as a staunch anti-Communist standing tough against the North's threatening gestures and reacted with rage at the court's decision. They had witnessed South Korea's miraculous economic transformation under the leadership of Park's father, Park Chung-hee, and distrust younger citizens whom they view as politically naïve, unfamiliar with personal sacrifice on behalf of the nation, and dangerously willing to engage in cooperative inter-Korean relations. Some of Park's supporters even responded to the court decision with violence, attacking the police and journalists outside the court. Others destroyed police vehicles, threatened suicide to demonstrate their loyalty to her, and claimed that North Korea was the mastermind behind the pro-impeachment protests to wreak social conflict and weaken South Korea. The eight members of the court, most of whom were appointed by Park or her conservative predecessor Lee Myung-bak, have received threats to their safety, forcing police and other security agents to provide the judges with the "highest level of round-the-clock protection."
The hostility between the majority anti-Park and the minority pro-Park camps has revealed a serious generational divide in Korean politics. The country boasts the fastest-ageing population among OECD countries and one of the lowest birthrates in the world. South Koreans aged 65 and up represented close to 13 percent of the total population in 2014. By 2026, they will comprise just over 20 percent of the population.
A national survey conducted last month by Gallup Korea found that 39 percent of older Koreans, those over 60, strongly opposed Park's impeachment whereas only four to five percent among those aged 19-39 did. Only half of the older group supported the impeachment while 92-95 percent did in the 19-39 age group. Altogether, 77 percent of the Korean public supported Park's impeachment and 18 percent opposed it.
Although the large majority of citizens wanted to see Park removed, their motivations were not monolithic. For the very young and those who self-identify as "progressives," Park represented an old-fashioned type of rule—or in other words, the ugly political past of South Korea, characterized by military rule, suppression of ideas and creativity, as well as oppressive social hierarchy. For mainstream and conservative Koreans, many had "corruption fatigue" and feared the general instability generated by the months-long drama of the presidential scandal and government disarray.
The gap should be taken seriously when projecting how the May 2017 presidential election will shake out. It seems likely that a liberal candidate will be victorious, since four out of the five main contenders are from the left of center and Democratic Party candidate Moon Jae-in who was chief-of-staff to the liberal former president Roh Mu-hyun is ahead in the polls. But Moon is not a shoe-in. In the older age group, only 25 percent of those 50 to 59 support Moon,  and the figure is only 12 percent for those 60 or above. For skeptics and critics of South Korea's left, Moon represents anti-big business and pro-labor policies, as well as anti-sanctions and pro-engagement with North Korea. It is possible that as president, he may distance South Korea from U.S. policy preferences in northeast Asia. Moon's strongest supporters are in the younger age brackets: 41 percent of those 19-29 would vote for him, 50 percent would in the 29-39 age group, and 38 percent would in the 40-49 age group.
Support for the main conservative candidate, Acting President Hwang Kyo-ahn, is generally low because of his close association with Park, but support for him is greater among the older age groups: his highest levels of support come from those 65 or older and those 50-59, at 20 and 13 percent, respectively, while his support from respondents between ages 19 to 49 is between two to four percent.
According to the polls, many Koreans remain uncertain about their choice for president, with the very young and old occupying the largest groups of the undecided: 26 percent of those 19-29 and 28 percent of those 65 and up. The voters in the latter group, who tend to support conservative policies, currently offers the highest support for the alternative candidate from Moon's liberal Democratic Party, a provincial governor named Ahn Hee-Jung. Ahn is rather novel, calling for economic reform in favor of the middle and working classes with a tougher stance toward North Korea than his liberal colleagues traditionally espouse. Most likely, older Koreans, put off by the political debacle surrounding Park and her ruling party, find Ahn more palatable than Moon or any other left-of-center candidate. If Ahn is able to garner more support from older and more conservative voters, he might help bridge the wide ideological and generational gap in South Korea.
It is important to note that the voter turnout among older voters was higher than younger voters in the last two general elections. In 2007, citizens in their 50s and those 60 and up boasted a participation rate of 76.6 percent and 76.2 percent, respectively; but only about 47 percent of people in their 20s and about 55 percent in their 30s voted. Five years later, the youth vote had increased but declined as a proportion of total voter participation since 2002. The older voter turnout in 2012 was both higher than that of youths and had grown as a proportion of total voters to 80.9 percent among the 60-plus group and 82 percent in the 50-59 group.
Whoever is elected in May will inherit a nation torn along ideological lines and scarred by nearly half a year of political upheaval over the Park-Choi scandal. On top of that, he or she will have to deal with the longstanding issues that Park's departure could not end: the bitter tug of war between conservatives and liberals, as well as between the older and younger generations about who is to blame for the country's problems, including unemployment and low productivity. There is also the longstanding debate over whether tough sanctions against North Korea, imposed by Park's government alongside the United States, or a warmer stance toward Pyongyang while better balancing ties with Washington and Beijing, will bring about greater national security and prosperity. Presidents come and go, but citizens and their divides remain, with the old growing more conservative and in larger numbers than the young.