Brookings Now
The 10 most popular Brookings content pieces of 2018
With the midterm elections, an escalating trade war between the U.S. and China, a historic summit between American and North Korean leaders, and a slew of domestic and foreign developments, Brookings experts had a wide array of subjects to touch upon in 2018. As the year draws to a close, Brookings Now takes a look back at the most popular articles and reports on our website in 2018.
Statement by the Ambassador Antonov on the strikes on #Syria:
A pre-designed scenario is being implemented. Again, we are being threatened. We warned that such actions will not be left without consequences.
All responsibility for them rests with Washington, London and Paris. pic.twitter.com/QEmWEffUzx

— Russia in USA 🇷🇺 (@RusEmbUSA) April 14, 2018
President Donald Trump's airstrikes in Syria following a chemical gas attack reportedly perpetrated by the Assad regime was preceded by verbal threats from Russia. Yet oddly enough, candidate Trump had warned Hillary Clinton "You're going to end up in World War III over Syria if we listen to Hillary Clinton." Visiting Fellow James Kirchick discusses how the idea of WWIII on the horizon has its roots in Soviet propaganda.
One of the most read Brookings pieces this year delivered an extremely positive piece of news. Homi Kharas, interim VP and director of the Global Economy and Development program, reveals that we have hit a watershed moment in the global economy: half the world is now middle class or wealthier, a turning point in the war on global poverty.
President Trump introducing tariffs on a wide array of imports including, steel and aluminum, sparked on an going debate on trade in 2018 and raised the specter of a global trade war. Joseph Parilla and Max Bouchet of the Metropolitan Policy Program analyzed how such tariffs could impact local U.S. economies.
Overcoming racial inequality continues to be a daunting problem in the United States. According to Senior Fellow Richard Reeves a number of factors are at play including "educational inequalities, neighborhood effects, workplace discrimination, parenting, access to credit, [and] rates of incarceration." His report highlights the stark differences in upward mobility between black and white Americans and possible solutions.
Columbia University professor and former Brookings expert Judith Scott-Clayton's latest report takes a look at new data on student debt and repayment. The report reveals several important and startling facts about student loan default rates such as for-profit borrowers default at twice the rate of public two-year borrowers (52 versus 26 percent after 12 years) and that nearly 40 percent of borrowers could possibly default on their student loans by 2023.
A lot has been said about the No Child Left Behind Act since it was passed in 2002, especially its emphasis on standardized testing and memorization. Senior Fellow Kathy Hirsh-Pasek counters that such methods of teaching are not enough and that schools "must teach our students how to think critically about these facts and write in a way that reflects this skill. Only then will they be ready for the college classrooms of today and the workplaces of tomorrow."
In August, Senior Fellow Norm Eisen released the second edition of his report on the issue of presidential obstruction of justice, in which he notes that "it has become apparent that the president's pattern of potentially obstructive conduct is much more extensive than we knew." The updated report delves further into the potential of presidential obstruction of justice under Donald Trump and he states, along with his coauthors, "We also now have a better understanding of the conduct possibly implicating the president or those associated with him that he may have been trying to cover up."
In one of the top three most popular pieces this year, Senior Fellow Elaine Kamarck dissects Princeton historian Julian Zelizer's new edited volume, "The Presidency of Barack Obama" which deals with the legacy of the 44th American president. Despite Obama's high approval ratings, Kamarck notes his legacy was a mixed one, "The overwhelming consensus, Zelizer writes, is that Obama 'turned out to be a very effective policymaker but not a tremendously successful party builder.'"
Senior Fellow William Frey, in the second most viewed piece of the year, analyzes census projections that predict the U.S. will be minority white by 2045. He makes the point that racial minorities are integral to the growth of the U.S. population: "Minorities will be the source of all of the growth in the nation's youth and working age population, most of the growth in its voters, and much of the growth in its consumers and tax base as far into the future as we can see."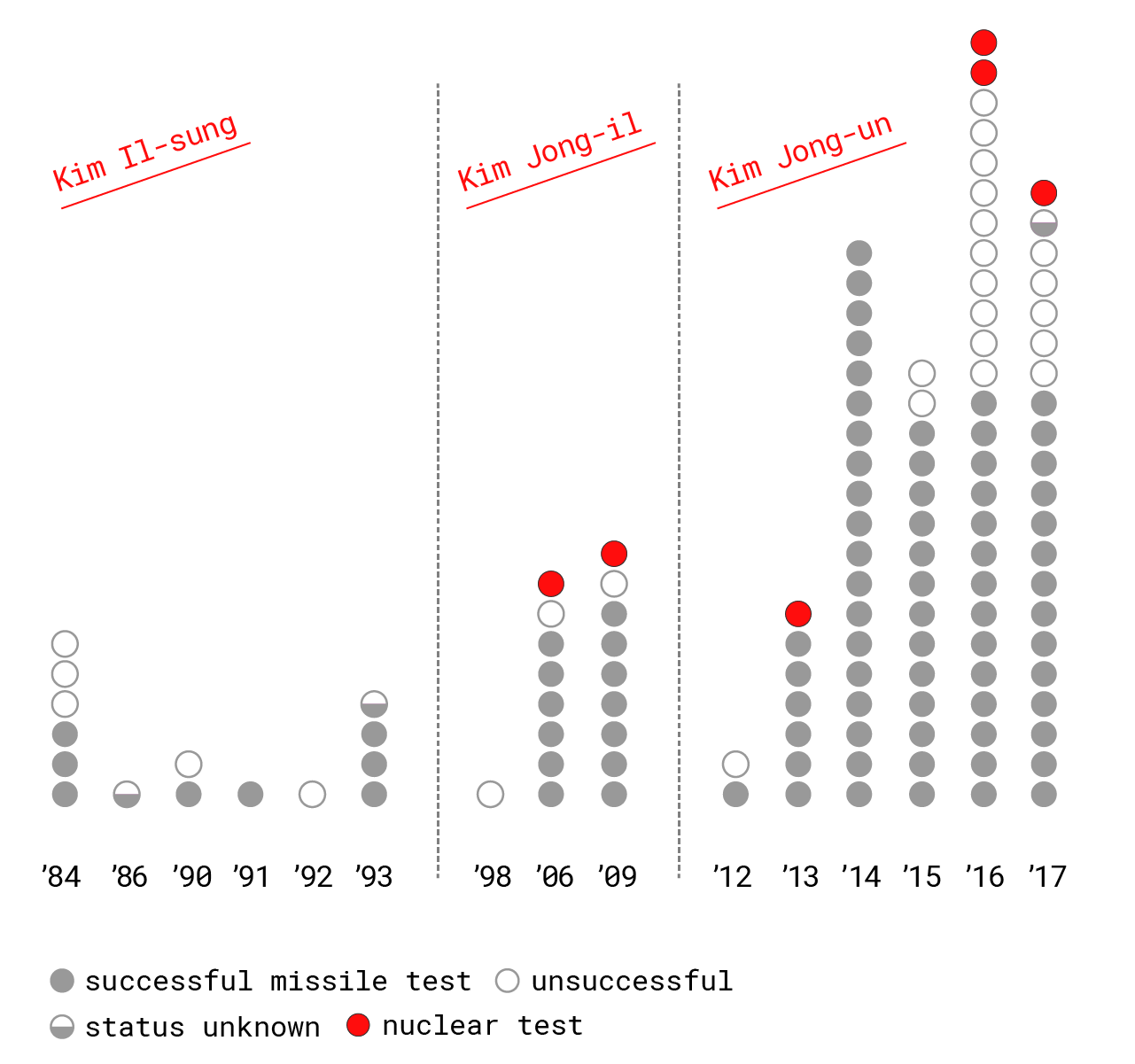 In her Brookings Essay and the most read Brookings piece of content this year, Senior Fellow Jung Pak explores the rise to power of North Korea's leader, Kim Jong-un. Pak points out that at first Kim was not expected to last long as a leader: "Surely, someone in his mid-20s with no leadership experience would be quickly overwhelmed and usurped by his elders." She squashes such notions by reminding readers that four out of six of North Korea's six nuclear tests were conducted during Kim's rule. As Pak put it: "Kim Jong-un is here to stay."
Author
Web Content Associate -
Office of Communications
More
Rather than serving as a unifying diplomatic exercise to highlight Iran's troubling regional activities, the [Warsaw] summit primarily highlighted America's diplomatic isolation from its European allies.