Editor's Note:
This blog is the first of a two-part examination of media sentiment around the continent of Africa. This piece explores the events surrounding individual countries—both African and non-African—over the last few decades and the Western media's coverage of them. The second part, which examines the positive and negative trends around Africa-related news, can be found here.
Three years ago, President Obama hosted the U.S.-Africa Leaders Summit, a history-making event that brought heads of state from almost every African country to Washington, D.C. Coming out of the forum was not only closer U.S.-Africa relations and promises of heightened security relationships, but $33 billion dollars pledged in joint government-private sector investments in the continent. The outcome certainly was huge. 
Author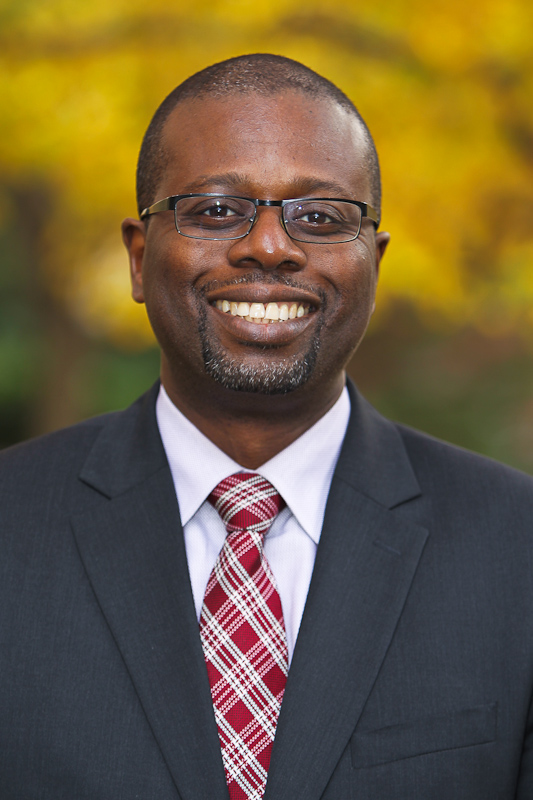 But not everyone was paying attention. At the same time as the summit, the Ebola crisis was raging in western Africa, drawing worldwide attention there. In fact, a previous study done by the Africa Growth Initiative (AGI) found that "Ebola" was the most common word in U.S. headlines about Africa during the week of the summit—more than "U.S." and "summit" combined. (For a more detailed look on media around the summit, see "The U.S.-Africa Leaders Summit: Major Trends in Media Coverage.")
The switch from the "hopeless continent" narrative to the "rising Africa" one certainly has drawn the attention of scholars and close Africa watchers, but to the casual observer it might seem that the focus on Africa still belongs to chaos, disease, and poverty instead of investment, growth, and potential.
Is that indeed the trend? Has media sentiment shifted around Africa? And what does media sentiment truly mean for potential foreign investment in Africa? The AGI team wanted to find out.
To examine media sentiment around Africa, we looked at more than 30 years of news articles from The New York Times, The Economist, and The Wall Street Journal, which have some of the highest readership in the country. We also chose the WSJ and The Economist for their emphasis on investment and economics. We compiled all articles mentioning the word "Africa" in the headline or the first paragraph, as seen in Table 1.
Table 1. Media outlets, time period, and total articles examined
| | | |
| --- | --- | --- |
| | Years | Total articles |
| WSJ | 1980-2015 | 4,593 |
| NYT | 1985-2015 | 45,934 |
| Economist | 1975-2015 | 10,557 |
View information on our data and methodology.
The first stage of this project focused on different cross sections of countries and how often they are mentioned in the headlines and first paragraphs of the three periodicals. Some of these cross sections look at the biggest Sub Saharan African economies by GDP, others look at the United States, China and other foreign countries with significant African ties, and another cross section looks at former French colonies with large economies. 
There seems to be a "Mandela Effect." News on South Africa exists in three contexts: before Mandela, during Mandela, and after Mandela. Until Nelson Mandela's first year as president in 1994, news coverage of South Africa was focused on apartheid. News on South Africa occupied approximately 60 percent of the media space on Africa. News coverage declined during Mandela's first term, settling in at approximately 30 percent, where it has stayed until today. The vertical lines on the plot below reflect Mandela's presidential term and clearly demonstrate the three eras of the "Mandela Effect."
Figure 1. The Mandela Effect: Media coverage of South Africa, 1975-2015
Somewhat unexpectedly, media coverage of Nigeria has not significantly increased over time. As a percentage of all country mentions, Nigeria's influence is relatively constant, although the 2003, 2007, 2011, and 2015 Nigerian Elections have resulted in extreme spikes of media attention. This is seen primarily in the NYT and The Economist, much less so in the WSJ. Indeed, despite having the continent's largest GDP, media attention on Nigeria seemingly only focuses on elections. The uptick in 2014 may be due to the Boko Haram kidnapping, a conclusion supported by the increase in articles with headlines like "Tales of Escaped Girls Add to Worries in Nigeria" and "New Abductions Distress Nigeria; U.S. Offers Help."[1]
Figure 2. Media coverage of Nigeria, 1975-2015
For comparison, South African media mentions clearly dwarf Nigeria mentions, despite the fact that Nigeria's economy is one of the largest in Africa.
Figure 3. Media coverage of South Africa v. Nigeria, 1975-2015
China's sharp rise in involvement on the continent has attracted significant media attention, especially starting in 2005.  Besides Chinese President Jiang Zemin's visit to the continent in 1996, China only appeared on the media's radar in the early 2000s.  A sharp uptick in its mentions is most pronounced around 2005-2006, when the Forum on China-Africa Cooperation had its first summit. This growth in mentions has steadily continued since 2005. The uptick in the late 1990s is likely due to then-President Jiang Zemin's visit to North Africa in 1996.
Figure 4: A sudden appearance: Media coverage of China in Africa, 1975-2015
When do France, the U.K., and the U.S. appear? The United States dwarfs all other countries in both raw and relative terms, especially in the post-Mandela era. Even China's rise barely registers.
Figure 5. Media coverage of the U.S. in Africa, 1975-2015, a comparison
The influence of France and the United Kingdom in Africa is also evident. Compared to Germany, France and the U.K. consistently enjoy more news mentions, indicating that their relationship with the continent has continued beyond the colonial era.
Figure 6. Media coverage of select European countries in Africa, 1975-2015
France is also mentioned far more than the two economically largest African Francophone countries. This is consistent among all three periodicals.
Figure 7. Media coverage of select Francophone countries, 1975-2015
The U.K.-based The Economist reflects its background: The United Kingdom's mentions are much more prominent in The Economist than in the other periodicals, although this effect has waned over time:
Figure 8. Media coverage of the U.K. in Africa, 1975-2015
Finally, only looking at the major economies in Sub-Saharan Africa corroborates our findings with respect to the focus on South Africa and the spikes in Nigerian coverage. We also see spikes in coverage of Angola, potentially as a result of the Angolan civil war in 1987.
Figure 9. Media coverage of select Africa countries experiencing attention spikes, 1975-2015
It seems that negative news creates spikes.  Rwanda's media mentions accelerated in the 1990s as a result of the Rwandan genocide.
Figure 10. Media coverage of Rwanda, 1975-2015
We also monitored which countries had the largest increases in mentions from one year to another, in order to determine which events swung news coverage. In 1987, 1996, 2002, and 2013, two or more of the periodicals had the same "biggest mover."
Table 2. Potential causes of spikes in media coverage
Year

Country                               

 

Speculative cause
1987
Angola & Namibia
Angolan Civil War
1996
Republic of the Congo
First Congo War
2002
Liberia
Second Liberian Civil War
2013
Liberia & Sierra Leone
Ebola crisis
The key trends above were identified through the quantity of media mentions, as explained in our methodology. In the next section, we will take a look at the sentiment of these headlines, trying to understand what type of news is published. This will help us understand how precisely how media sentiment has shifted around Africa.
Omid Abrishamchian contributed to this post.
[1] Headlines from The New York Times: May 15, 2014 and May 7, 2014.
"There needs to be substantial follow along investment from the supply chain. This is a significant gamble. For [Wisconsin's state investment in Foxconn] to pay off, you need to build not just one company … you need to build a number of smaller and medium-sized companies."